December 20, 2010 - 9:13am
Pull Apart Pecan Buns & Frangipane Persimmon Brioche Tarts - what to do with leftover brioche dough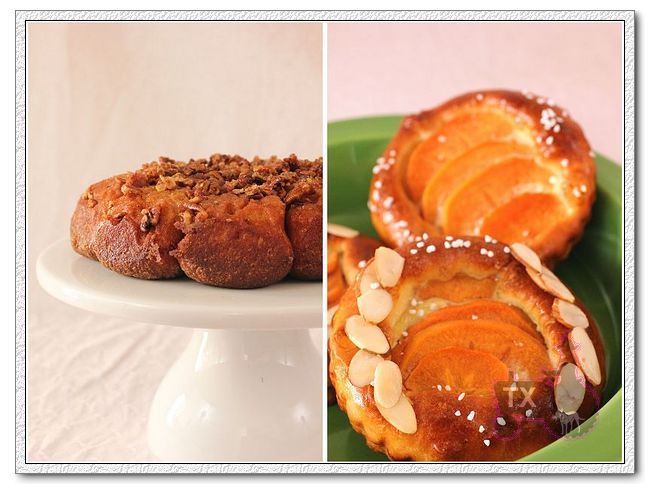 I was up at 3:30 to bake sourdough pannetones last night, thanks to my starter that has a mind of its own and dislike preset schedules. It was a sucessful bake, the breads are being hung upside down at home as I type, will take pictures and post about my yearly sourdough holiday bread "torture" in a few days. In the mean time...
I had about 600g+ brioche dough leftover from my Tartine Kugelhopf (or Gugelhupf as Mini prefers :P), defrosed overnight (it had been frozen for about a week) and made two recipes from it. The first one is based on this recipe, with different dough obviously. I didn't retard the proof either, just proofed the shaped dough at room temp for about 2 hours. Used 450g of dough (in 12 pieces) for a 9inch pie pan. Gooey and delicious, butter and sugar melted and coated the pecan pieces, turning them into "candied pecans". Combined with "soft-beyond-belief" brioche dough, it was perfect for the brunch I was hosting.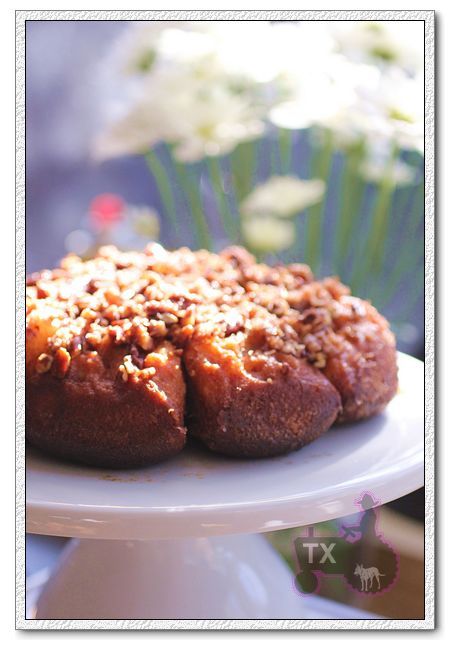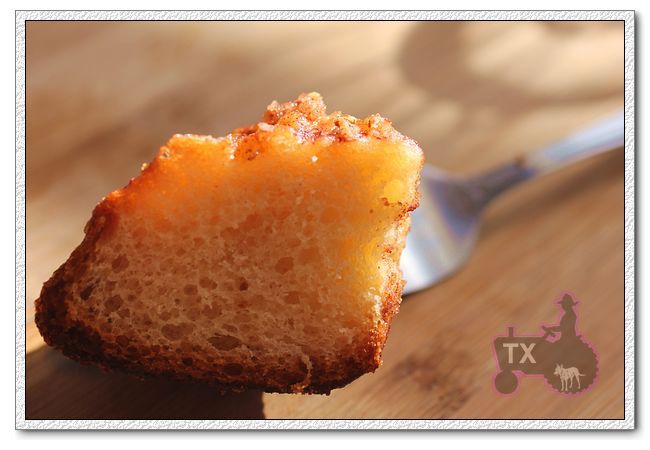 Still got about 200g of dough left, and I made tarts with some FuYu persimmon I had on hand. The presentation was based on Wildyeast's post here. Each 4inch tart pan took about 80g of dough. Very delicate flavors, perfect for a light dessert or snack.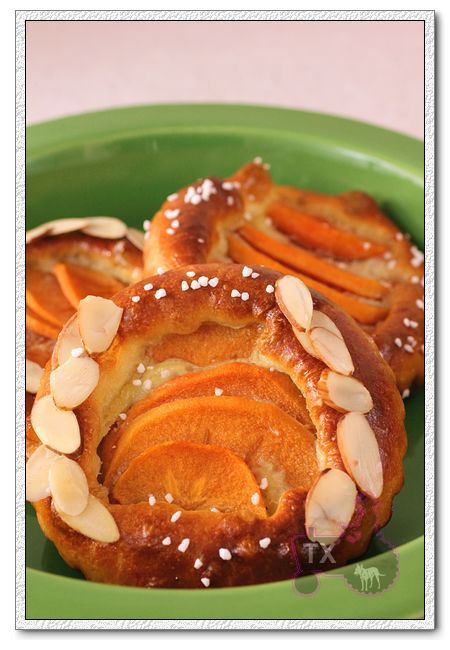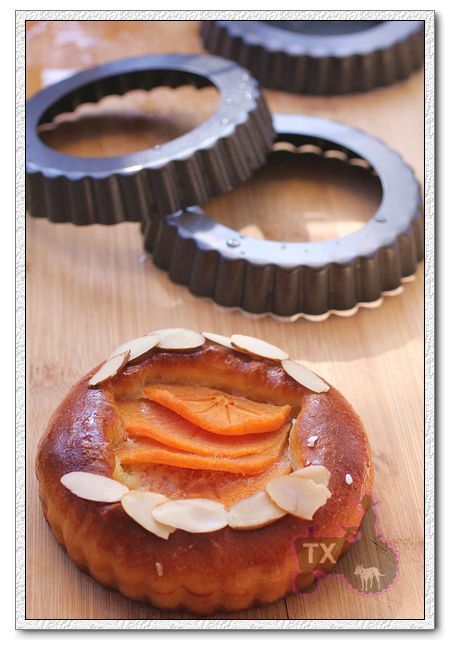 I am in love with shooting pictures in natural light!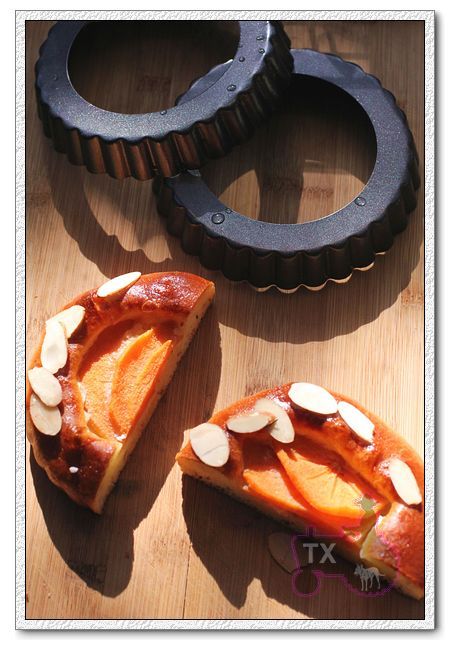 ---------------- Other holiday baking ---------------------
Over the past months also, I have been baking up a storm, most of these are for gifts, but I did sample plenty to make sure they are good!
German Springerle, took me quite a few tries to get right.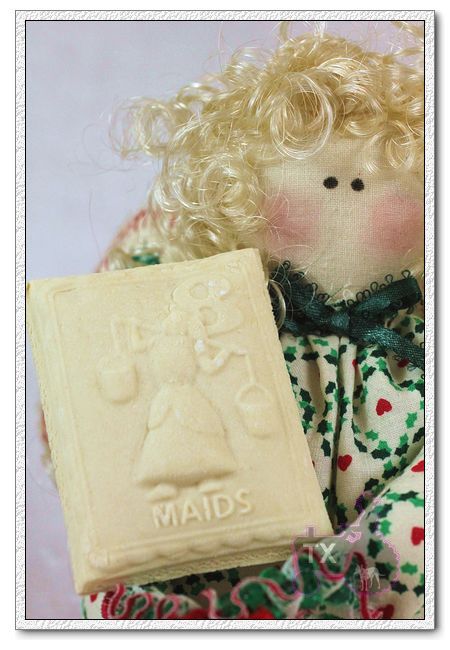 The molds are about "Twelve Days of Christmas", adds another dimension of fun!
Scotch shortbreads, made with cake flour + rice flour, velvety smooth and crumbly.
Chocolate version, dipped in chocolate ganache, just in case there's not enough chocoalte or calorie!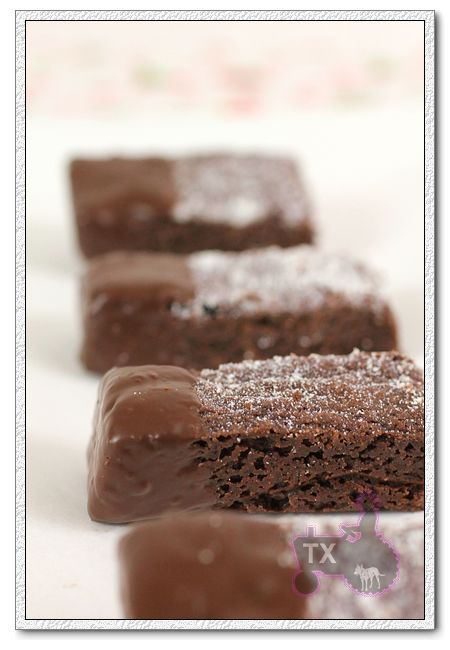 Chocolate cookie with peanut butter "surprise" center, recipe here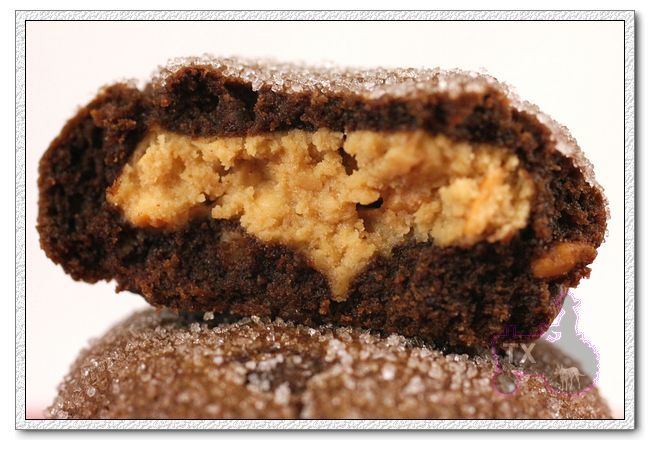 Another peanut butter cookie with PB chips and choc chips, recipe here
Submitting to Yeastspotting.