December 17, 2010 - 8:20am
Tartine Kugelhopf - holiday baking continues...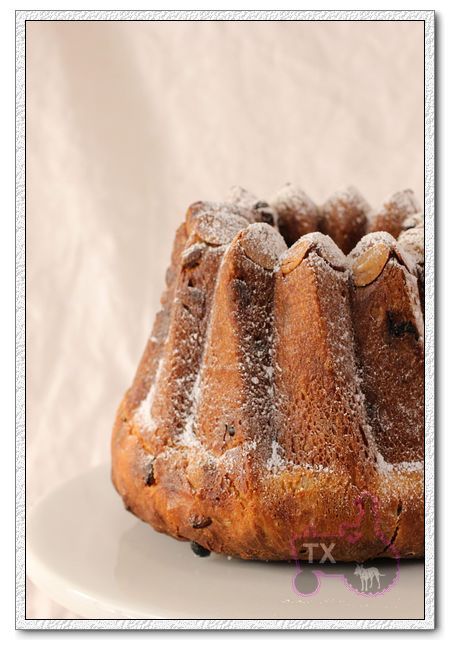 I have done 2 stollen recipes (yilding 3 big, 1 bigger-than-huge loaves), coffeebreads, cookies, now Kugelhopf. Still have a big one to come: pure sourdough pannetone, yup, after last year's sourdough pandora, I am crazy enough to take on another around of sweet starter insanity. The test run went great (with wacky timing though, I was up and baking bread at 4am), will do the real batch this weekend and report back.
Now back to the bread at hand, two years ago, I saw a beautiful Kugelhopf pan on sale at local grocery store, of all places. Hesitated, and it was back to the original price the next day. I have been waiting for it to go on sale ever since, and finally happened 2 weeks ago! With the pan in hand, I made the Kugelhopf reciep from the "Tartine Bread Book". It ueses the all purpose brioche dough in the book, with some extra kugelhopf ingredients.
Golden and beautiful out of the oven, and smell heavenly!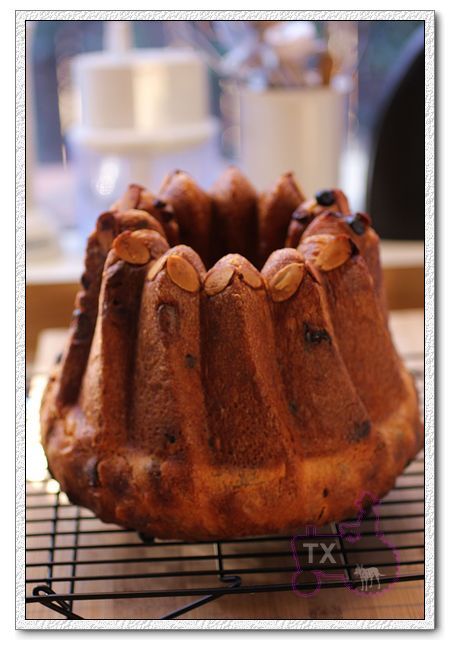 All dress up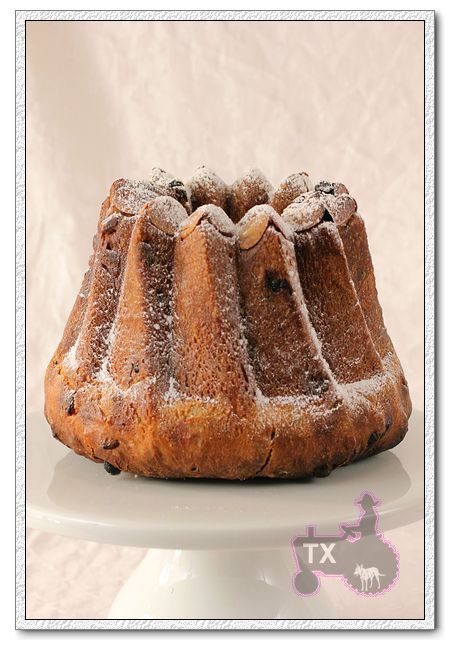 With around 30% butter, it's a light brioche, I knead the dough well to pass the windowpane, which results in a light and airy crumb.
The recipe used pistachio, and I replaced some apricot with cranberries, in addition to lots of rum soaked currants, just love the colorful crumb, so festive. This shot is done under sunlight, which gives a totally different feel from the ones above (done with lights). Too bad it's so rare for me to have sunlight and finished breads at the same time.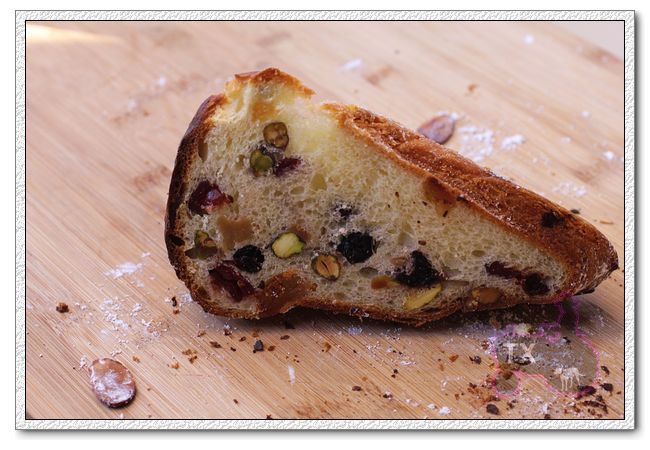 Highly recommend it, the recipe can be found in the "Tartine Bread Book".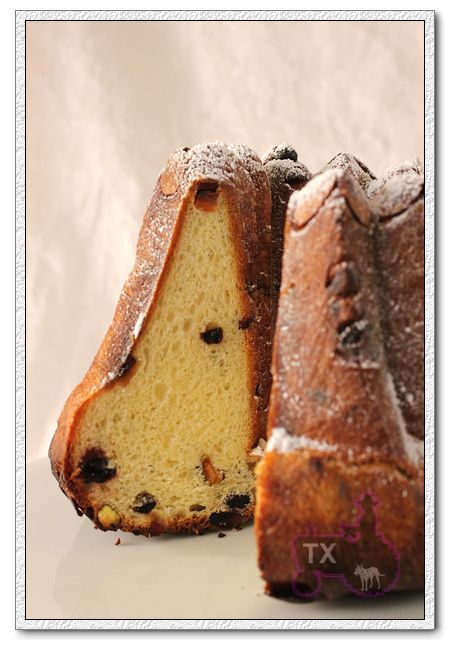 Submitting to Yeastspotting.