December 15, 2010 - 11:02pm
SFBI Artisan II Workshop - Day 3
Today, we mixed and baked four types of bread – whole wheat, rye, multi-grain and semolina. We also scaled ingredients for tomorrow's breads – ciabatta, challah (non-sourdough), olive, raisin-walnut and miche, some of which will be retarded overnight and baked Friday.
The educational goal of today's bakes was to demonstrate the impact of different ingredients such as whole grains and seeds on fermentation rates, dough consistency, crumb structure, etc.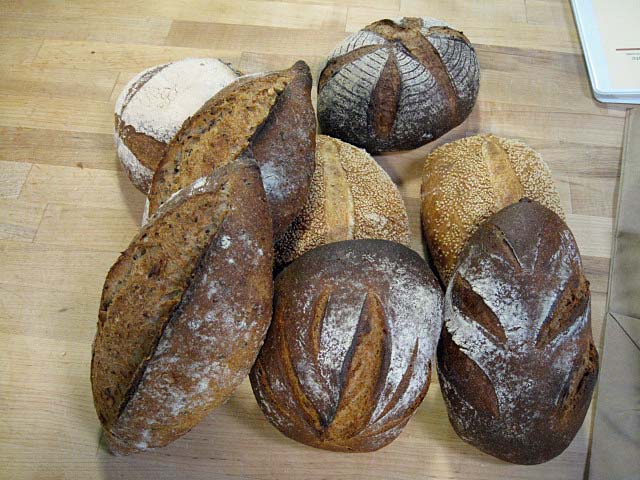 Some of my breads from today's bakes
Personally, I found the sourdough whole wheat and rye rather un-exceptional. The multi-grain made with levain was much superior to the one we made with commercial yeast in Artisan I. (It's going to be my breakfast bread tomorrow.) The semolina bread was difficult to handle – a very slack, sticky dough that fermented and proofed really fast – but was the best bread of this type I've tasted. It was very similar to the semolina bread in Maggie Glezer's "Artisan Breads," for those of you familiar with that wonderful bread.
In the classroom, most of the time was spent discussing retardation of the 3 types covered in AB&P – basically, retardation during bulk fermentation, retardation of formed loaves and retardation and proofing in a cabinet which allows you to warm the product after a period of cold retardation. The advantages and disadvantages of each were covered, as was the types of breads for which each is best suited.
I think I learned the most in the bakery today. The highlights for me were a better grasp on a way to shape bâtards and how to make a chevron cut correctly, two techniques of which I had a poor understanding, in retrospect.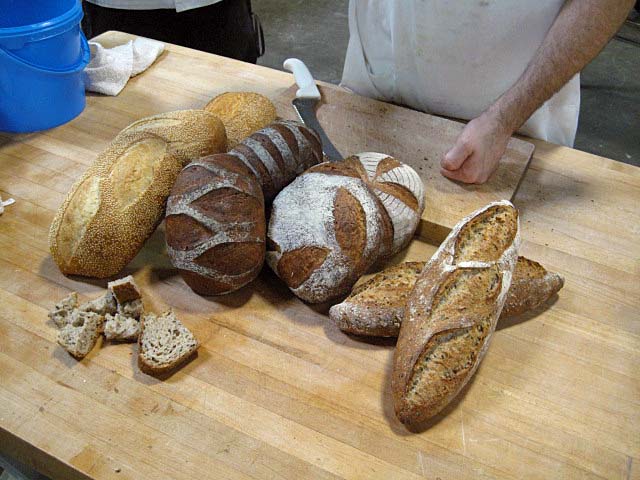 Frank's breads. He made these to demonstrate pre-shaping and shaping. At the end of the day, we sliced one of each type for our tasting and discussion.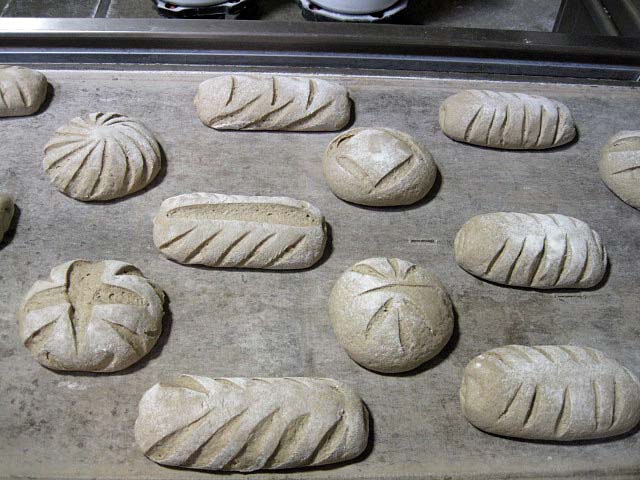 Some of the other students' ryes with creative scoring patterns, on the loader ready to bake.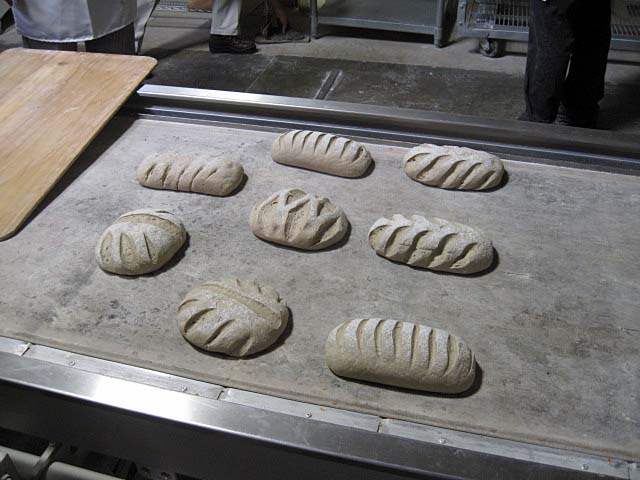 Frank's rye breads, with various scoring. (The rye breads were scored prior to the final proof.)
The whole wheat breads were dusted with flour prior to scoring. Some had a cooling rack placed over them as a sort of template before dusting which makes an pleasing design on the loaves.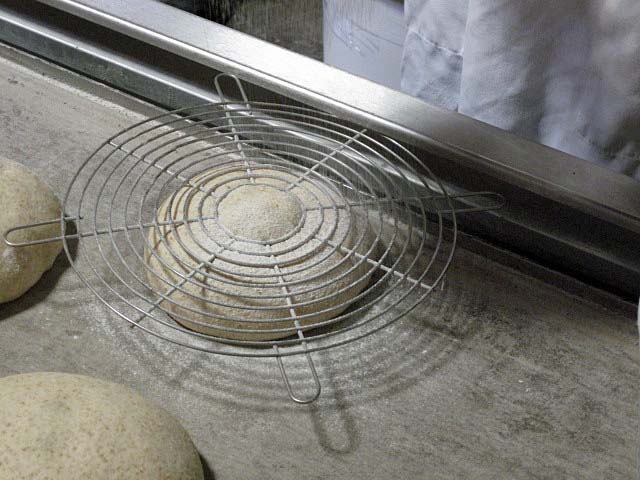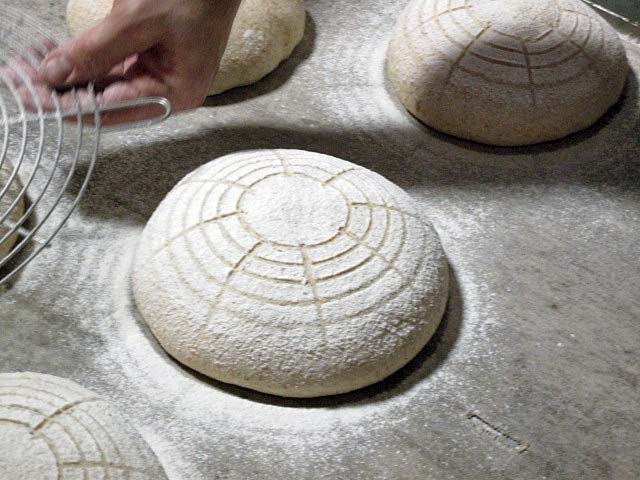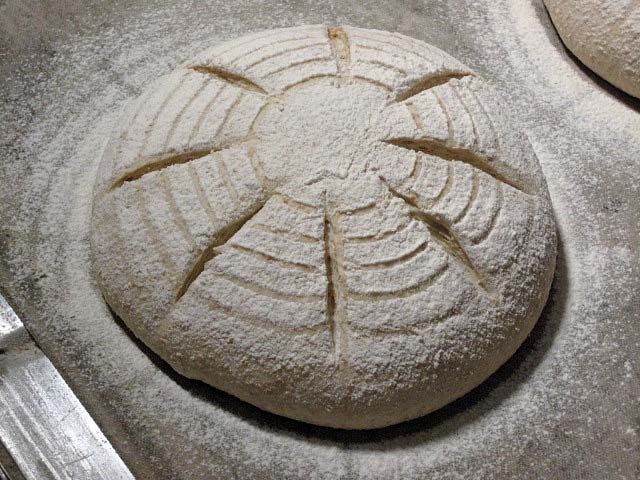 Frank also discussed more about using baker's math with levains and spoke to a question that Pat raised in a reply to my blog of yesterday. He said that, when you work with preferments like poolish, you think in terms of the percent of prefermented flour in a formula. When working with levains, you think of the levain as a percent of the final dough's dry flour. He didn't go into detail regarding the reason for this difference. I could speculate, but I'd rather try to get him to explain his reasons tomorrow.
David