December 11, 2010 - 8:00pm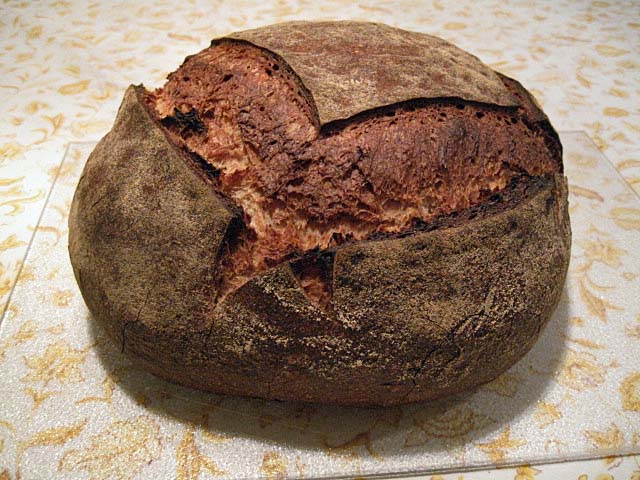 This is the Miche from Peter Reinhart's "The Bread Baker's Apprentice" (BBA). I followed the instructions Reinhart provides, with the following modifications:
 I used "Organic Type 85"flour from Central Milling as the high-extraction flour.
 Rather than using 100% high-extraction flour, I substituted 10% Whole Spelt flour in the final dough.
 I did two S &F's at 1 and 2 hours into a 3 1/2 hour bulk fermentation  
 I pre-heated the oven to 500ºF with a baking stone and the oven steaming apparatus recommended by the San Francisco Baking Institute. I bake with steam at 450ºF for 25 minutes, then turned the oven to convection bake, set the temperature to 425ºF and baked for another 40 minutes. (This is a higher effective temperature than Reinhart calls for, because of the convection setting.)
It produced a boldly baked, high risen loaf with a dark, crackled crust. It has a wonderful aroma.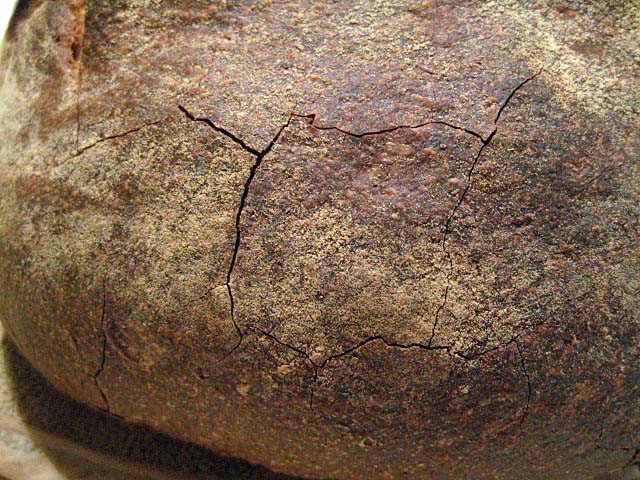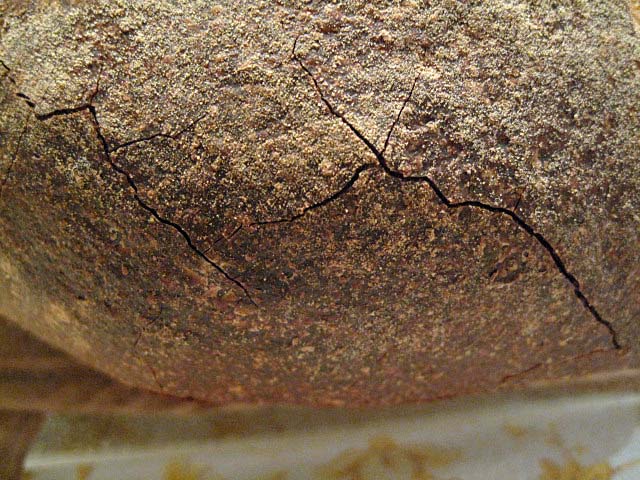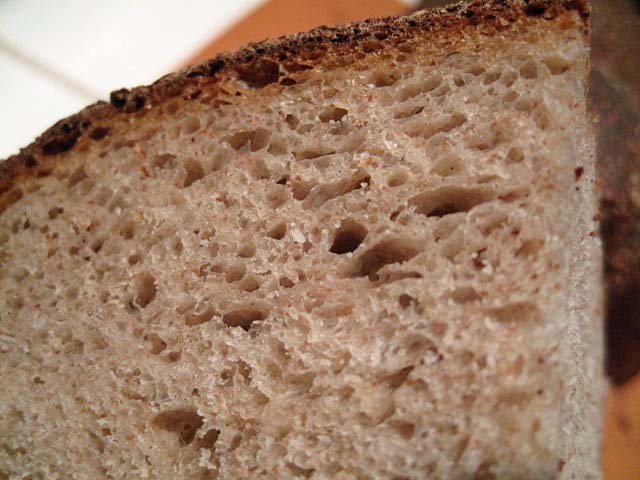 The crust stayed crunchy as the bread cooled. The crumb was dense, which was not surprising at this hydration level, but it was not as well aerated as I had hoped. The crumb was somewhat chewy, and the flavor was wheaty and moderately sour. There was no grassy-bitter flavor.
Poilâne said that the flavor of his bread was best on the third day after baking. I'm taking some of this loaf to San Francisco for a taste comparison to the Miche that brother Glenn baked today, and we'll see how the flavor develops over a day.
David
Submitted to YeastSpotting