December 4, 2010 - 7:16pm
My first bake in Lodge Combo Cooker
Today I baked in the Lodge Combo Cookers for the first time. I debated what bread to bake and decided on the San Joaquin Sourdough. The results pleased me.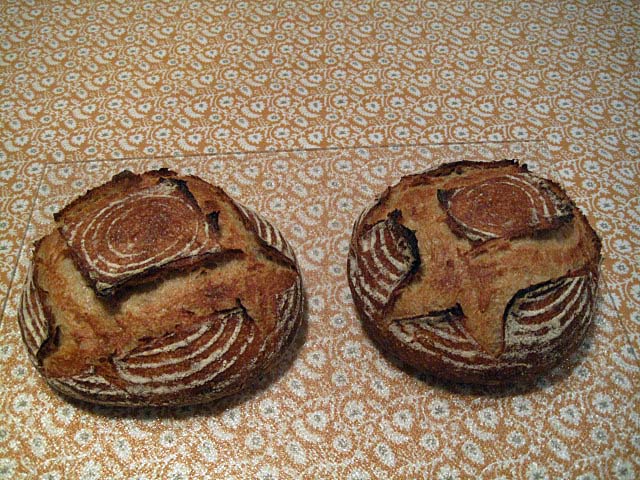 The boules weighed 510 g each before baking. The oven was pre-heated to 500ºF. When proofed the loaves were transferred to the shallow half of the combo cookers which were not pre-heated, scored, covered and baked at 480ºF for 20 minutes covered, then another 15 minutes uncovered.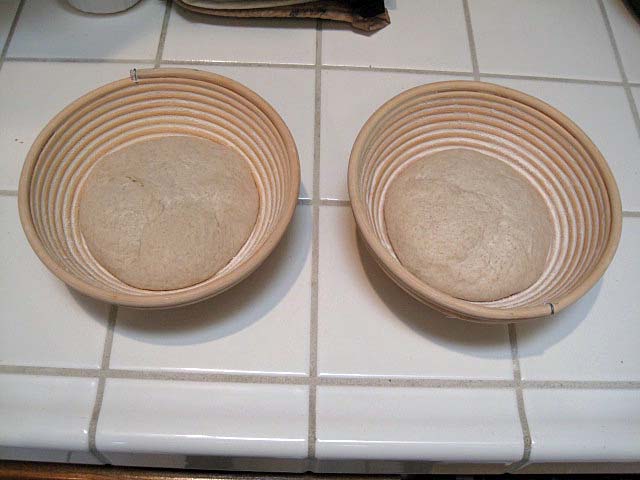 Boules proofed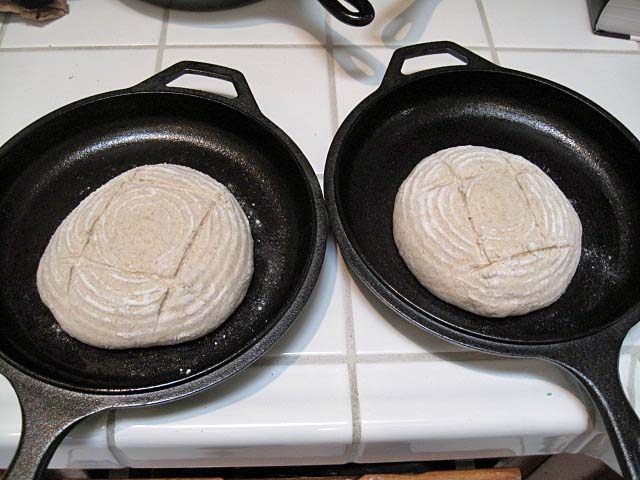 Ready to bake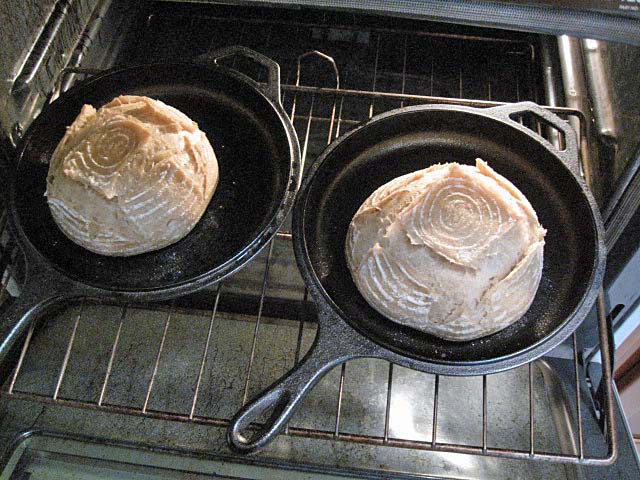 Uncovered after 20 minutes at 480ºF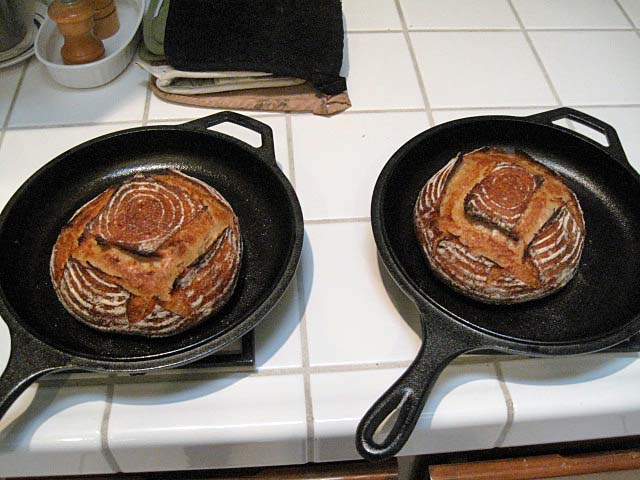 Out of the oven after another 15 minutes baking uncovered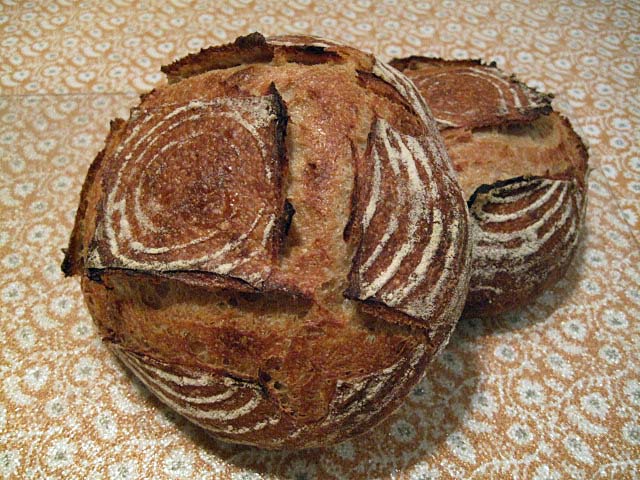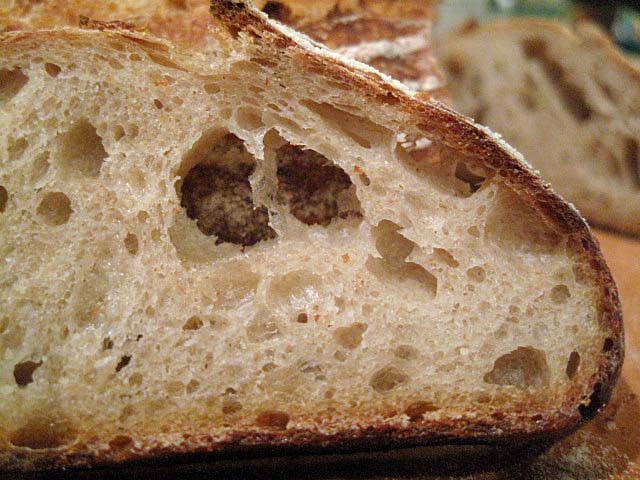 Crumb
I'm happy to find that the Combo Cookers work well with smaller loaves that do not cover the base. I did shape these with a very tight gluten sheath, so, even though this is a pretty high hydration bread, the loaves did not spread when transferred to the Cooker bases.
David