October 23, 2010 - 7:54pm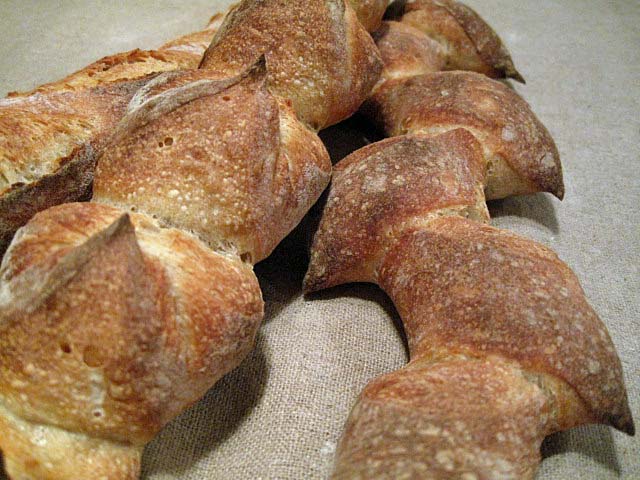 Traditional baguette, Dragon tail and Épi de Blé (left to right)
These baguettes were made with my San Joaquin Sourdough dough. I shaped a traditional baguette, an épi de blé (sheaf of wheat) and a dragon tail. Each was scaled to 248 g. They were baked with steam for 10 minutes at 460ºF conventional bake and in a dry oven for 10 minutes at 435ºF convection bake. My formula for San Joaquin Sourdough is available here: San Joaquin Sourdough, updated However, for those attempting these shapes for the first time, I recommend using a lower hydration dough such as Pat's (proth5). That formula can be found here: Baguette crumb - 65% hydration dough
Instructions for making an épi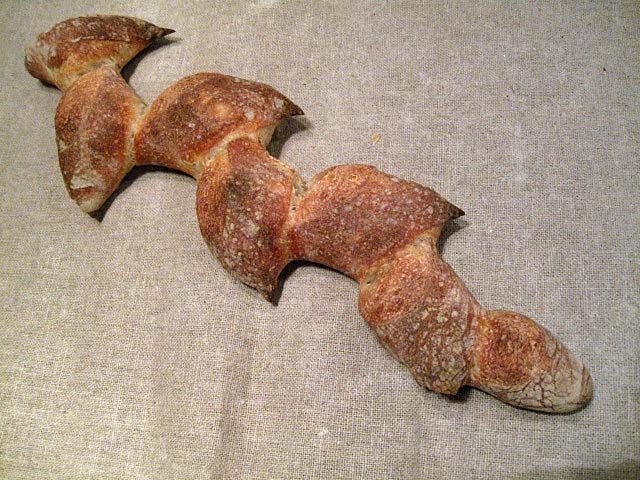 1. Shape a baguette and proof it.
2. Transfer a baguette to your peel.
3. Starting at the left end (if you are right handed) or at the far end, if the baguette is oriented perpendicular to your body, make evenly spaced cuts along the baguette with a sharp scissors. The scissors should cut at about a 45º angle, almost but not completely through the loaf. With each cut, the cut part is rotated away from the long axis of the loaf, alternating right and left.
4. Load the épi onto your baking stone and bake as you would a regular baguette.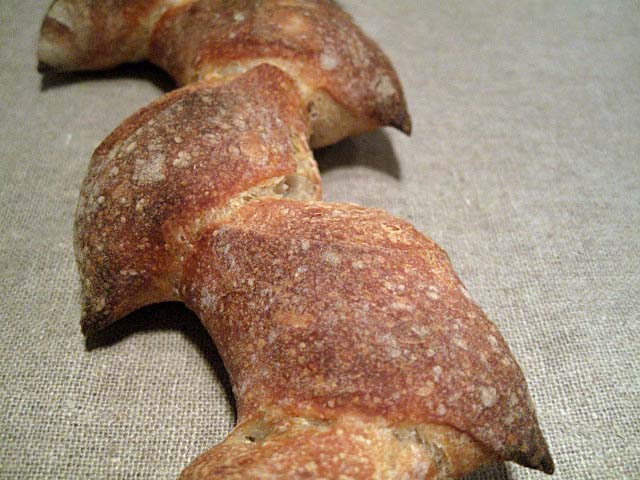 Instructions for making a dragon tail baguette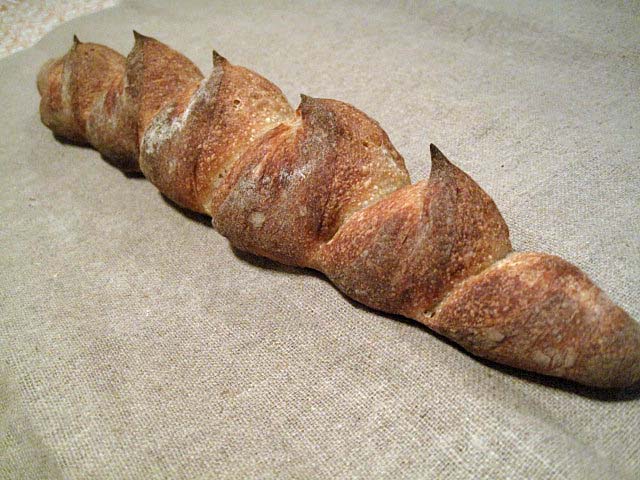 The dragon tail is made in the same way as the épi, except, rather than rotating the cut pieces, the tip of each is folded back over the body, away from the cut surface. Here is a photograph of Miyuki Togi, my SFBI instructor, forming a dragon tail: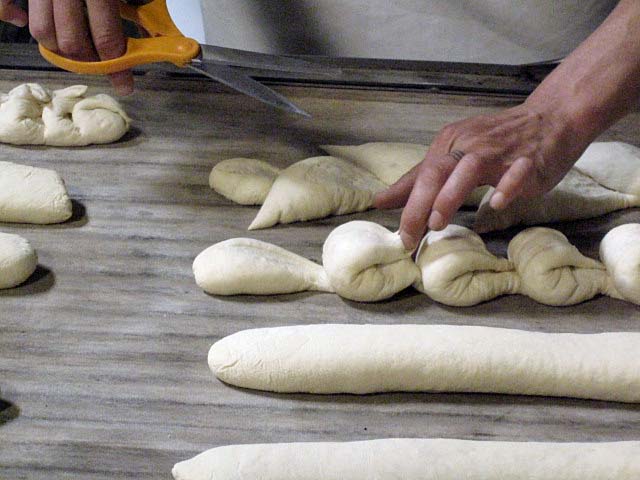 SusanFNP has made an instructional video for shaping a Dragon Tail baguette which is highly recommended. Dragon Tail Baguette Shaping Video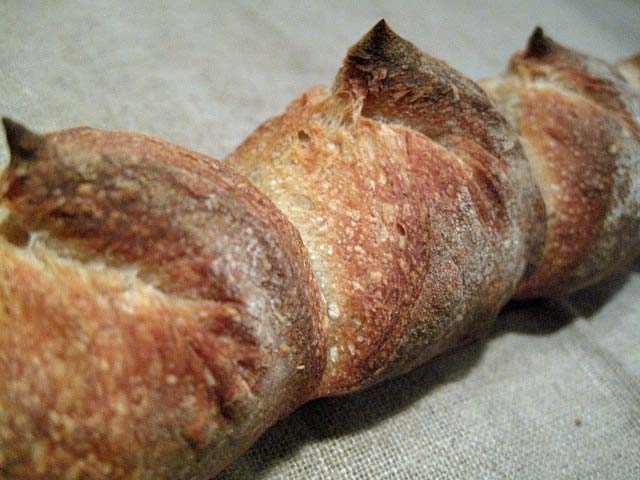 Dragon tail, close-up 1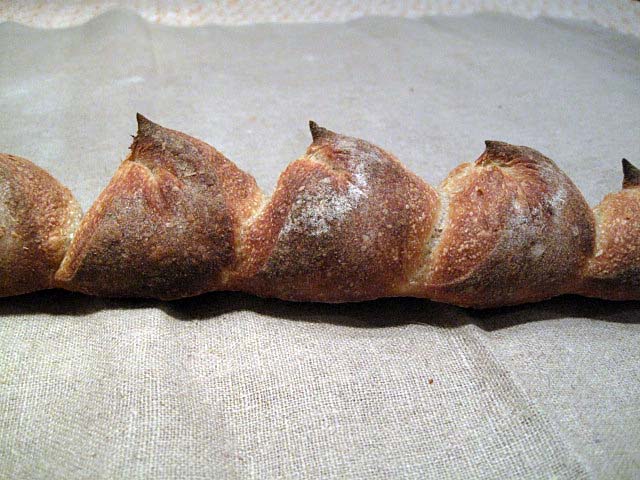 Dragon tail, close-up 2
Enjoy!
David
Submitted to YeastSpotting