September 21, 2010 - 11:29pm
Liquid Levain Timing Dilemma
Hi, fellow TFLers
Lately, I 've been having some tough time figuring out liquid levain maturity timing. I know that temperature, flour mix, ..etc all contribute, but thought to ask all of you:
How on planet earth do you manage to Bake sourdough with a liquid levain, save for getting up at midnight to check up on it is maturity, or worse, take it to office with you and endure the sneers of your colleauges (I heardthat  some do brave it!)??
I have been testing my liquid all white levain at my room temperature 26c or 78F, and it took 11 hours to mature (or double). Yesterday, i left a similar levain at 78F for 11 hours, and when i came back from work it looked mature (no receding watermarks here, but i now suspect it was overripe).
To summarize, the Bake flopped, and i am landed with two nice Brick stones.
here is a picture: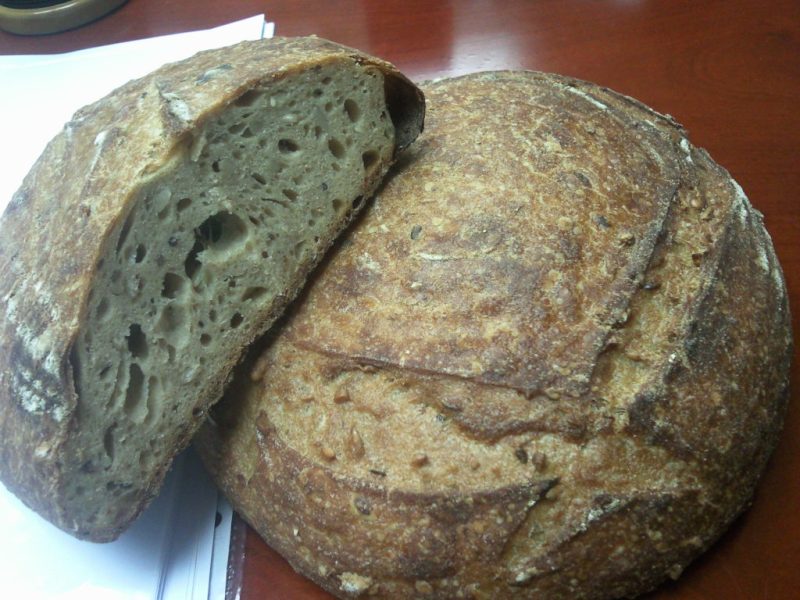 any one?
khalid