Sourdough Challah - in the shape of Hungarian Celebration Loaf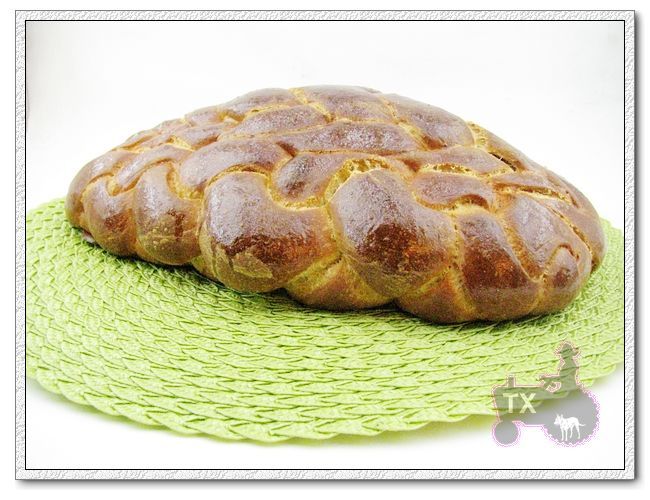 It's from "A Blessing of Bread", and many TFLers here have tried it with great success, I will just list the following two here (recipe can be found there too):
http://www.thefreshloaf.com/node/14803/sourdough-challah-quota-blessing-breadquot
http://www.thefreshloaf.com/node/4200/sourdough-challah-photos-recipe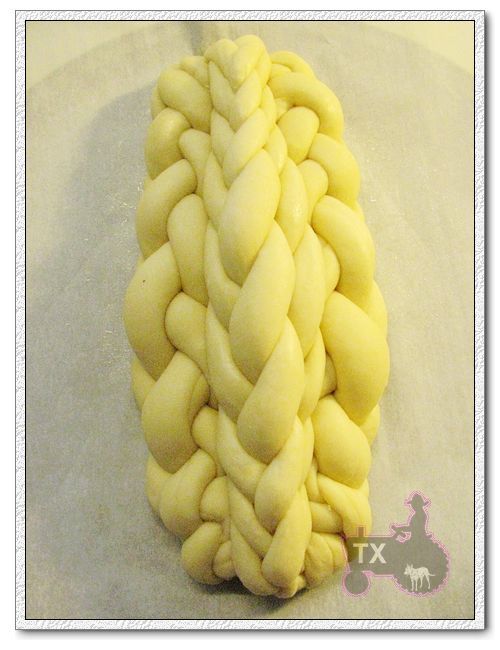 Since sourdough challah takes a long time to rise (a 5 hour proof), I was able to try a more complicated braiding shape without worrying about overproofing. This Hungarian Celebration Bread shape is also from "A Blessing of Bread", basically two 4 braids at the bottom, with a 5 braids on top. A bit time consuming to divide, round, roll out, and stretch out 13 pieces of dough, but well worth it.
Light and open crumb, so soft, so rich. I absolutely love sourdough enriched breads. Contrary to some may think, sourdough taste doesn't get masked by all the eggs and oil, it lingers in the background and provides a "tang" note, emphasize and complement the rich flavor perfectly. Ever since the sourdough Pandoro that took me forever to make, my DH just can't eat any enriched breads without missing the sourdough flavor. He's finally satisfied again with this sourdough challah.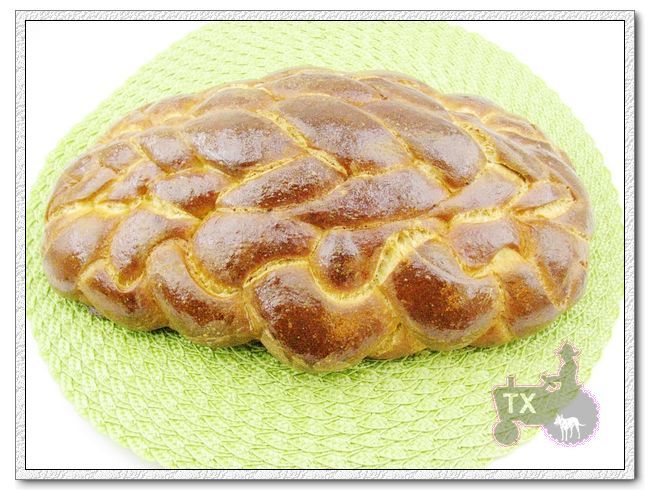 I proofed for 5 hours as the book instructed, but maybe another hour or two would've been better - the slight tearing between braids is a sign of underproofing.
We loved it enough that I made another one immediately after we finished this first loaf!