I'd bought some smoked salmon to have with Greenstein's sour rye which I baked last week. My wife's comment was, "It's too bad we don't have bagels." It happens I had a couple bags of Sir Lancelot (KAF's high-gluten flour) in the pantry, as well as all the other necessary ingredients, on hand. I also had a lecture to prepare, and I was running out of excuses to delay finishing it. So, I made bagels.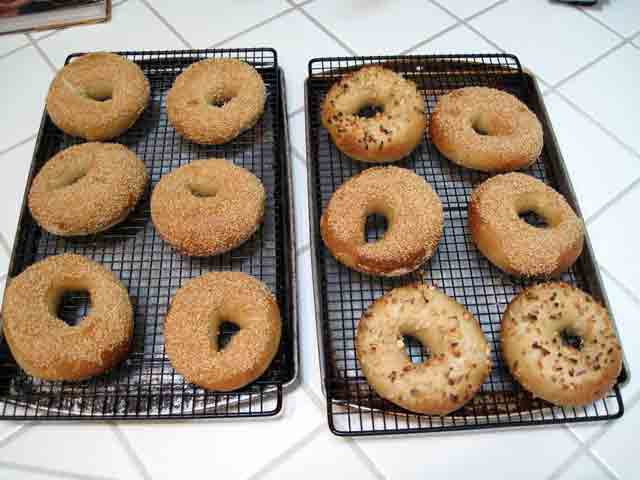 I used the formula from Peter Reinhart's "The Bread Baker's Apprentice." This entailed making a sponge, then a final dough which is mixed and immediately divided, then shaped and retarded overnight before boiling, topping and baking. I'd used this formula before, but never with high-gluten flour.
The dough was a pleasure to work with, and my shaping method "clicked" with this batch. I shaped each piece as I would to make challah, using Glazer's method of flattening the pieces then rolling them up into tubes. I then rolled each tube as if I were making baguettes to about 9 inches, shaped them over my hand with the ends together in my palm. I gave the ends a gentle squeeze and then rolled the sealed ends on an un-floured board to seal them. Then, I gently stretched each resulting ring gently to enlarge the hole and placed each bagel on a sheet with oiled parchment paper for retarding.
The next day, after boiling the bagels in water with baking soda, I topped them with sesame seeds or re-hydrated onion flakes and baked them.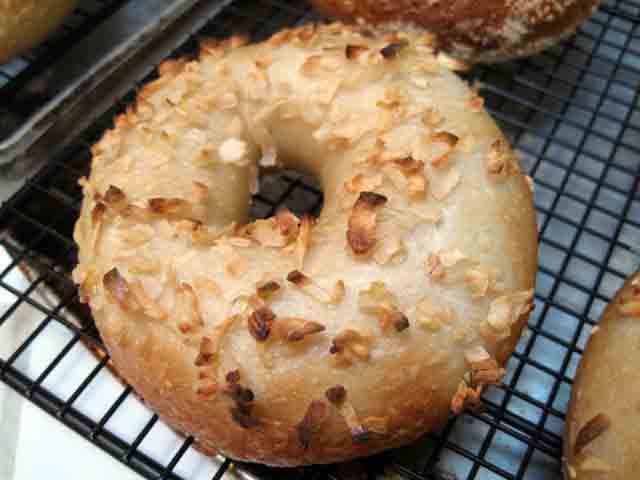 Onion bagel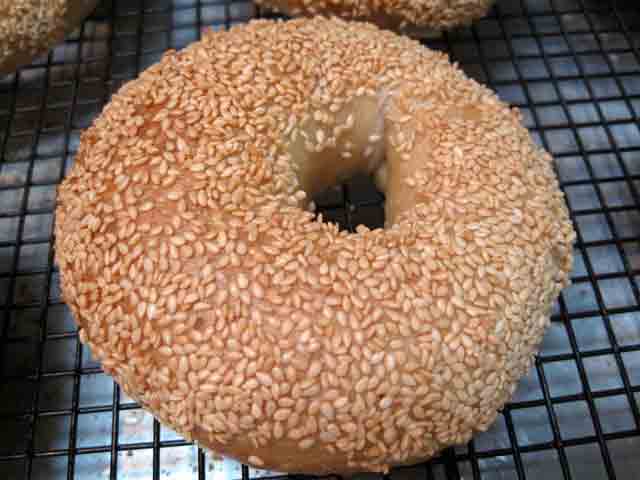 Sesame bagel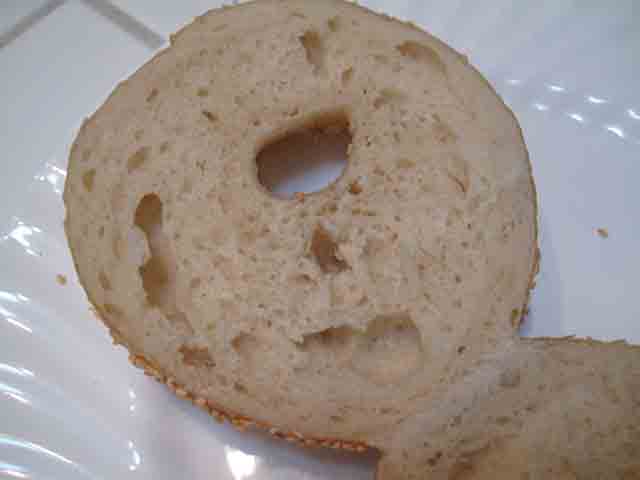 Bagel crumb
Although the crumb was very well aerated and looked "fluffy," the bagels were delightfully chewy. They had a delicious flavor plain, without any topping, and were even better with cream cheese and smoked salmon.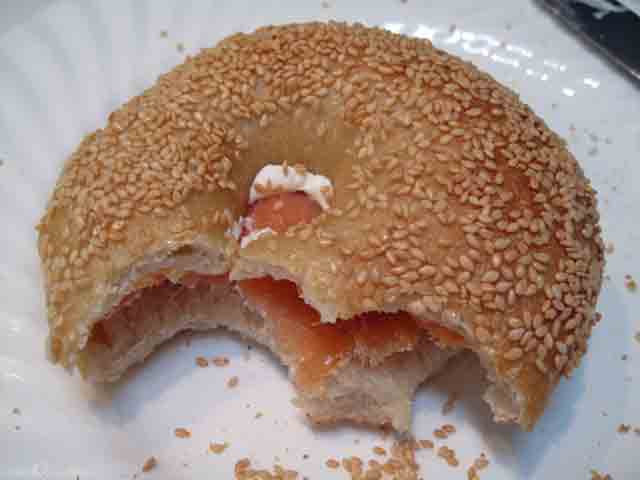 Bagel with cream cheese and lox
David
Submitted to YeastSpotting