I put together a video today.
Aside from the fact that I mumble quite a bit, it didn't turn out too bad, did it?
I dunno... what do people think: would more multimedia content on the site be useful? I tried to do a vid of me scoring these loaves too, but I ran out of room on the memory card. Still learning how to do this.
Oh yeah, here is what the bread looked like done: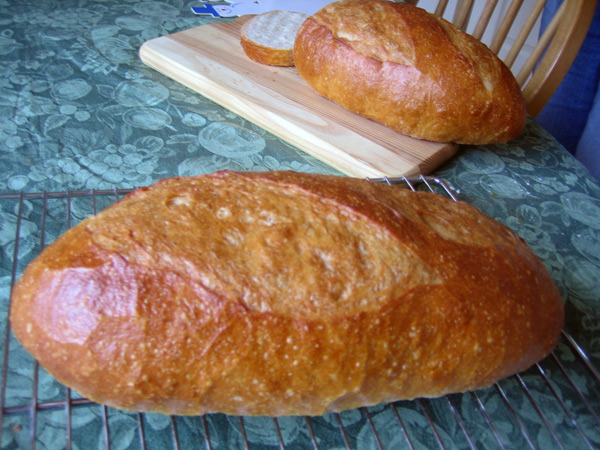 Quite good.