San Fransisco sourdough and 'the bowl technique'
Last night I made the San Fransisco sourdough from 'Advanced bread and pastry' by michael Saus. Though this is a great recipe, the major point with this bread was the steaming technique I tried out. I have tried countless ways to efficiently steam my oven, including a moderately dangerous, self-invented water injection system... needless to say, results were not incredible, and most definately not worth the third degree burns.
Since then I have been using a steam pan in the base of the oven, placed there a couple of minutes prior to loading the bread. Unfortunately this is not the most efficient method, since my oven has numerous vents which allow most of the steam to escape.
I had read numerous times on TFL that a bowl could be used to cover the bread, utilising the moisture held within the bread to generate steam... so I decided to give it a try. I placed the bowl over the bread for the first 20 min of the bake, and then removed, I was thrilled with the results. The crust sang loudly fresh from the oven, and this is the first time that I have ever managed to maintain the little 'bridge' between the two ears, when scoring a batard with 2 slashes.
The bowl I used was an enormous metal bowl, bought from Ikea a few months ago, I forget the price, but it was certainly under $10.
A word of advice: when lifting the bowl after the 20 min, use something like a peel to lift the edge of the bowl to allow the steam to vent... I underestimated the amount of steam this technique generates and lifted the bowl with a tea towel... much to the displeasure of my hands.
Crumb image to follow tonight
Happy baking
Ben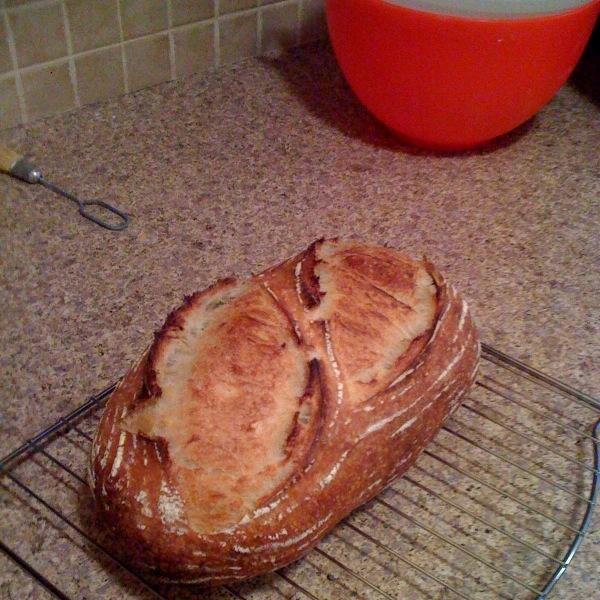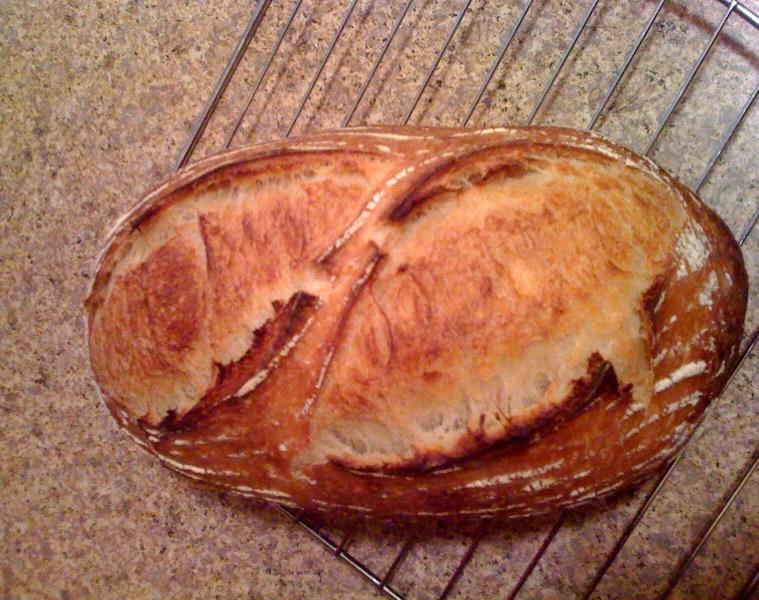 As promised, a crumb picture! I wanted to wait until the loaf cooled, so I sliced into as soon as I got home from work...