February 22, 2010 - 2:13pm
After much experimentation I think I have finally cracked my first loaf!
The recipe from TFL:
3 cups flour
2 teaspoons salt
2 teaspoons yeast
1 1/8 cup water
I went to my local supermarket and bought some new flour (more expensive) and yeast.
This time I kneaded the dough for 12 minuts ...after around 9 minutes there was a marked change in the consistency.
The dough went very creamy with a marzipan-like finish.
I put the dough in a container where I could actually measure when it had risen to twice the size - which was in fact 60 minutes rather than the 90 minutes I had normally left it for.
I shaped it this time ensuring maximum tension across the surface and left it in a warm room for 25 minutes.
The result - a smooth creamy looking dough - my others were not like this!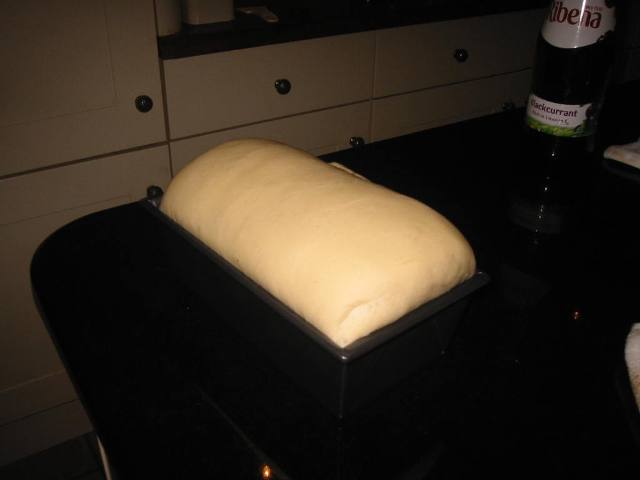 I heated the oven to 180C and popped the dough in.
After 45 minutes I wrapped the loaf in foil and put it back in the oven for a further 15 minutes.
This time I smelled the lovely aroma of bread rather than yeast or beer!
After the full 60 mins I pulled it out of the oven.....tapping the bottom and it sounds hollow at last!
As for the crust - lovely golden brown and not at all hard.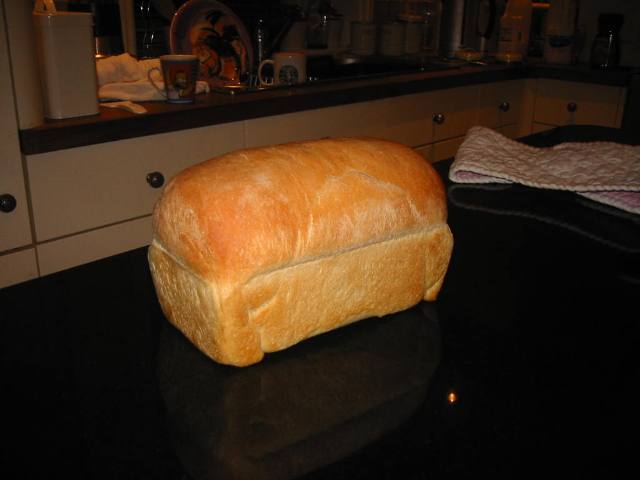 The bread was then paraded around the house for all to see!
I haven't tasted it yet as it is cooling on the counter.....but I'm sure it will taste amazing.
I can only thank everyone who has provided advice and guidance...thank you all!
Proud as punch!