February 7, 2010 - 9:07pm
Today's breads - SF SD from AB&F and Sourdough Italian with Durum Flour
I'm fighting a nasty cold. I don't have the snowstorm excuse to stay shut in and bake bread, so ... whatever. 
I baked the San Francisco Sourdough from Michel Suas' "Advanced Bread & Pastry" again. Delicious, and not at all aggressively sour.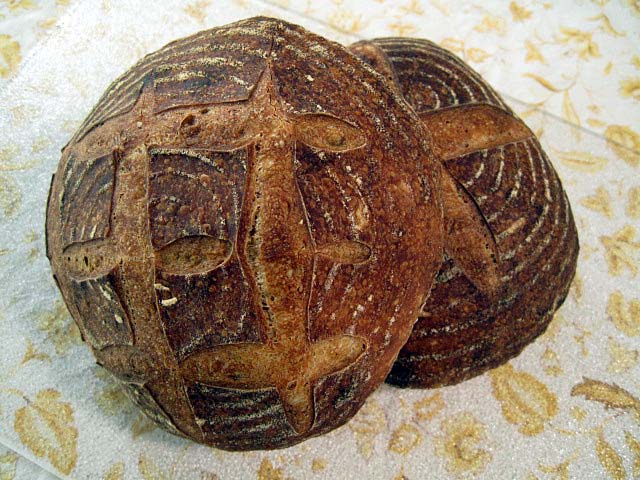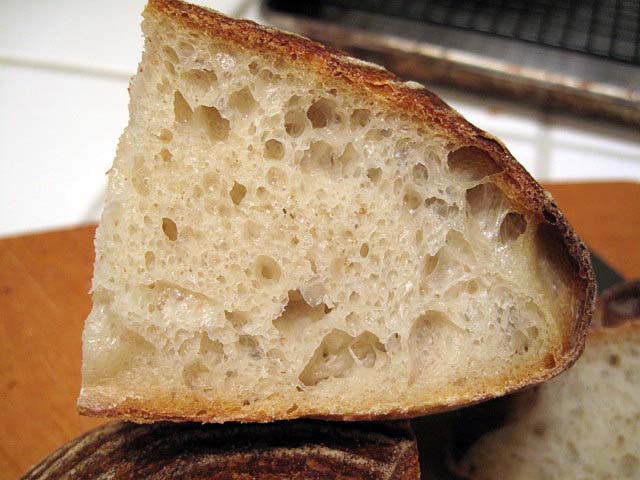 I also made Italian Bread with biga naturale - my sourdough version of Peter Reinhart's "Italian Bread" in BBA, which uses a yeasted biga.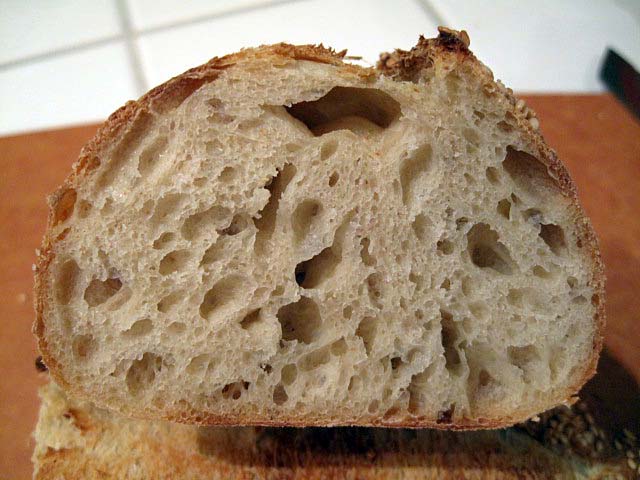 I like this bread a lot (my version, not PR's). The formula has been posted in a previous blog entry, Sourdough Italian Bread and Sandwich Rolls. I'd been meaning to make it with some Durum flour after my last bake, and I finally got around to it. I substituted  25% of the total "Bread Flour" with Durum flour. Good choice.
This bread is similar to Maggie Glazer's Sourdough Challah in that it combines a slightly sweet dough with a mild sourdough tang. I definitely like this combination of flavors.
I mixed the biga last night and let it ferment over-night. I mixed the dough this morning after I got "activated' ... 10:30 am? It was baked, cooled and ready for dinner at 7:30 pm.
My formula for Sunday-morning-with-a-cold activation: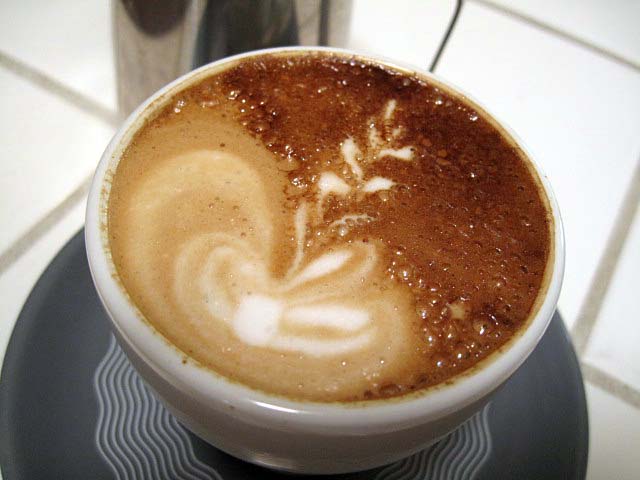 It took two this morning.
David
Submitted to YeastSpotting