October 31, 2009 - 2:31pm
Pane con Semola Rimacinata di Grano Duro
This bread is another of my "everyday sourdough" (I do not bake everyday! just ones in the weekend, and one pizza baking every week).
It's a lean dough made with 60% durum (re-milled) flour and 40% wheat flour. This is not "Pane di Altamura" which is 100% durum flour, but a variation of "Semolina Bread" from "Bread - J. Hamelman". I like durum flour but not 100%, I prefer to mix it with bread flour the get a more light bread. So the name of the bread is "Pane con Semola Rimacinata di Grano Duro" (bread with re-milled durum flour).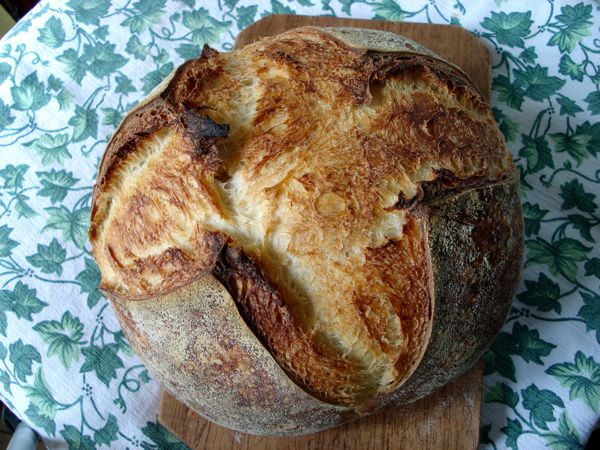 Here you can see the durum flour I used in the dough: "Semola Rimacinata di Grano Duro - Il Mugnaio di Altamura (Molino Martimucci)"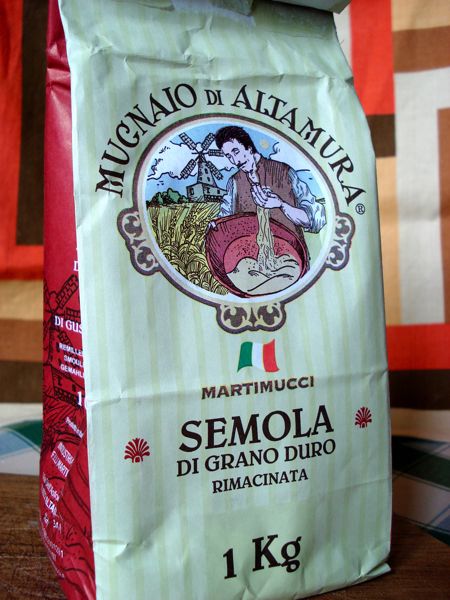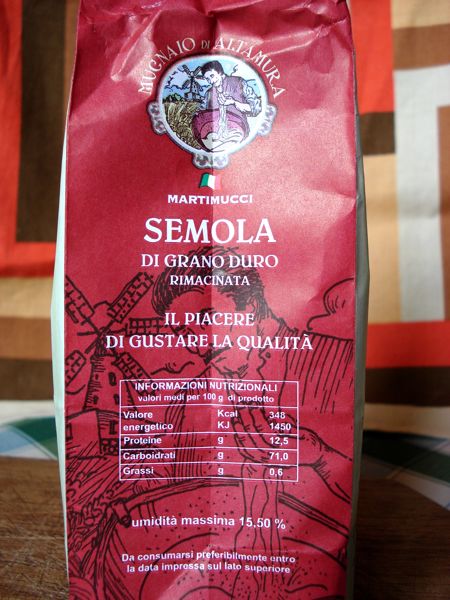 Note: this is finely milled durum flour, that is "re-milled".
The flour, and the grain from which it's extracted, is from Altamura a city in the south of Italy (in the region of Puglia). Altamura is famous for its bread: Pane di Altamura.
One thing a like of durum is the color: gold! the flour is a light yellow and gives the crumb a yellow tone, the crust has a golden shadings. I'm not so good in flavor descriptions ... the bread is medium sour (not aggressive); the crumb is soft airy but substantial; the crust is nutty (I like the contrast between crumb and crust when they are mixed in your mouth).
Durum wheat is the hardest wheat, high in protein and used for pasta and bread. It caryopsys is almost transparent (like glass) and very hard and can be milled coarsely or finely. In spite of the high protein content (12% / 16%) its gluten is not "strong" like soft/hard wheat. For this reason I suggest a gentle mixing. This is not a problem for me, I never use intensive mixing because I like hand mixing (gentle mixing with S&F) and improved mixing (by machine).
Overall Formula
| | |
| --- | --- |
| Durum Flour | 60% |
| Bread Flour | 40% |
| Water* | 60% |
| Salt | 2% |
*water should be adjusted with the absorption of **your** flour.
Preferment
15% of the total flour (bread flour) is prefermented at 80% hydratation (12h / 14h at about 21/22°C - with a 20% inoculation). Remember to subtract the flour and water from the final dough ingredients. 
Dough consistency
Medium soft, not too much sticky.
Process
Mix all ingredients except salt (desired dough temperature 25/26°C).
Autolyse 00:30, then add salt on top
10 stroke (stretch and fold)
Repeat 3 more times at 00:10 intervals (10 stroke or until the dough starts to oppose resistance)
Bulk fermentation 01:45 with 1 fold
Divide and shape (I use a banetton or a bowl)
Proof 01:30 at 25°C
Retard 12:00 at 4°C
Bake on stone at 225°C 00:40, first 00:15 covered, last 00:10 with the door ajar.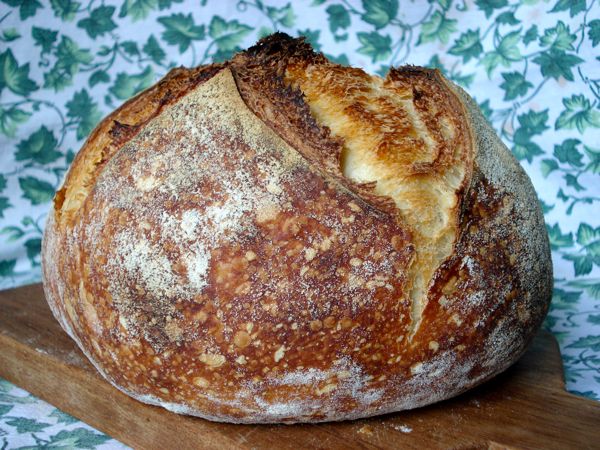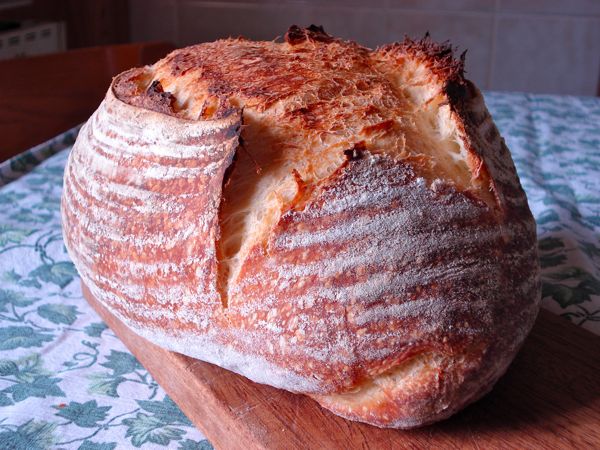 Crumb shoot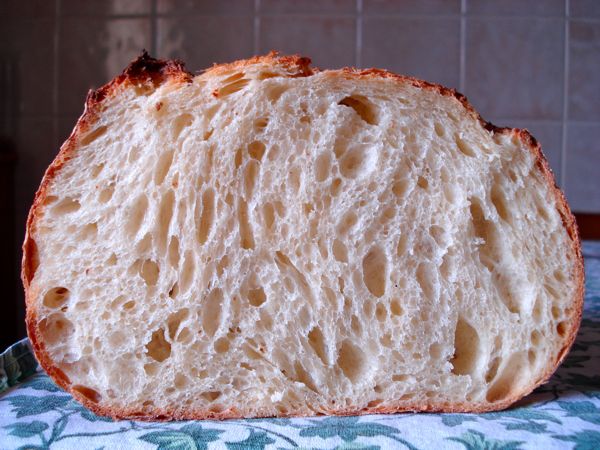 Slice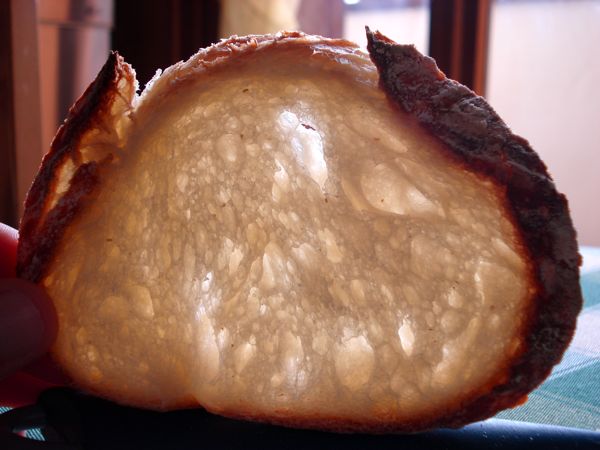 Crust