October 24, 2009 - 6:45am
Ok, here I am with my first post!
I am a new entry in TFL, but I have been reading your Blogs, Receipts and Q&A since about 1 year. I am italian, I live in the north of Italy and I love bread and baking.
My first blog entry is about my very basic Sourdough Loaf. I named it "Pane Fermento" and it is a "Pain au Levain" style loaf. It's a lean dough, with just good flour (white wheat and whole rye), water, salt and sourdough (translation of pasta acida but I usually say lievito madre). I prefer to retard the shaped loaf overnight. I really love this bread, the rye (and the cold proofing) contribute a particular flavour, it has a light "sweet" crumb and a great crust.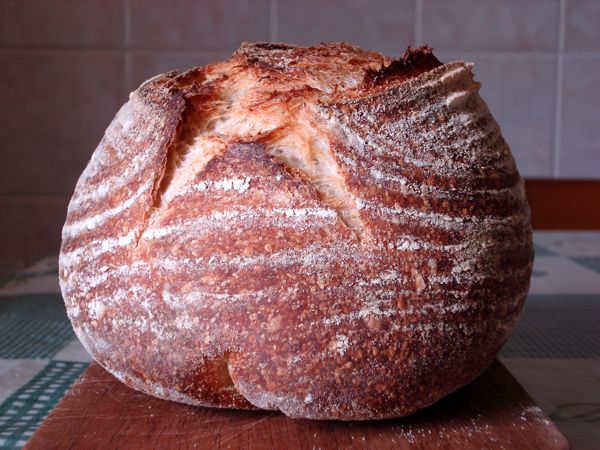 From now on remember my % are related to italian flour and ingredients; so pay attention to water %, it's about -5% the amount you need with "American AP/Bread flour".
Overall Formula
| | |
| --- | --- |
| Bread Flour | 90% |
| Whole Rye Flour | 10% |
| Malted Flour* | 1.5% |
| Water | 59% |
| Gray Salt | 1.9% |
*I add a small amount of malted flour to get a better enzymatic activity, my flour is not malted from the miller.
Preferment
15% Bread flour is prefermented at 80% hydratation (12h / 14h at about 21/22°C - with a 20% inoculation).
Dough consistency
Medium soft, a little bit sticky at the beginning (hydratation rate with my flour 59%:61%)
Process
Mix all ingredients except salt (desired dough temperature 25/26°C).
Autolyse 00:30, then add salt on top
10 stroke (stretch and fold)
Repeat 3 more times at 00:10 intervals (10 stroke or until the dough starts to oppose resistance)
Bulk fermentation 02:00 with 1 fold
Divide and shape (I use a banetton)
Proof 01:30 at 25°C
Retard 12:00 at 4°C
Bake on stone at 230°C 00:40, first 00:15 covered, last 00:10 with the door ajar.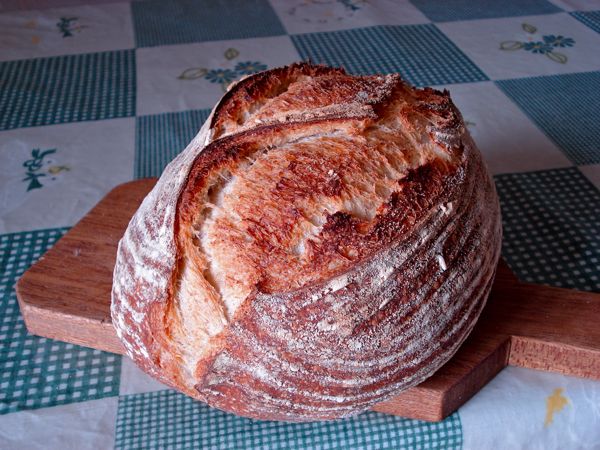 Crumb shoot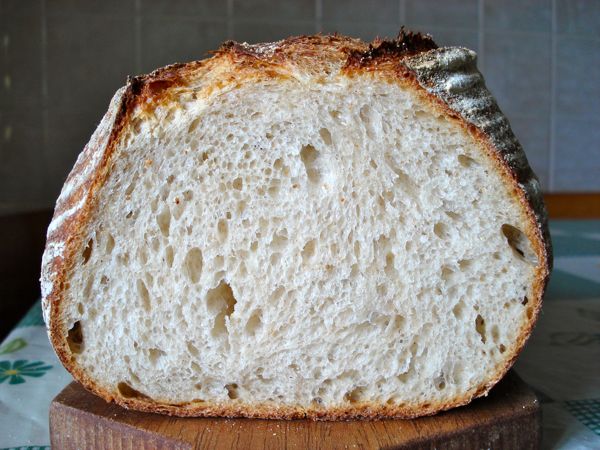 Bread slice (1cm width)