October 4, 2009 - 10:16pm
I got this recipe off of TFL, I think it is zolablue's.  Made with mashed potatoes and used the potato water.
OMIGOD these are good!!!!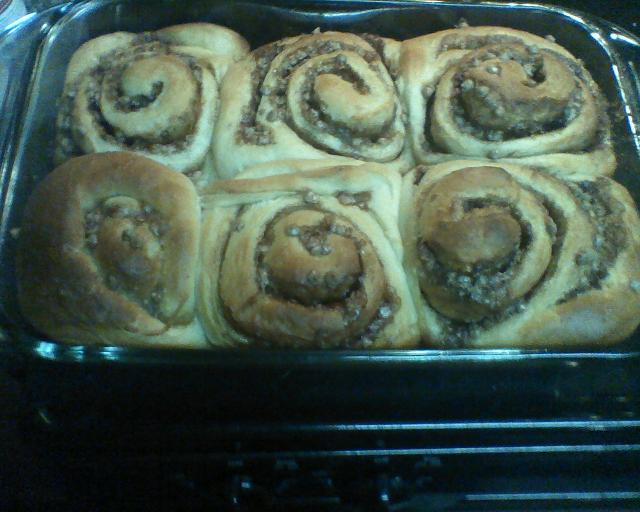 Just out of the oven and waiting for the icing.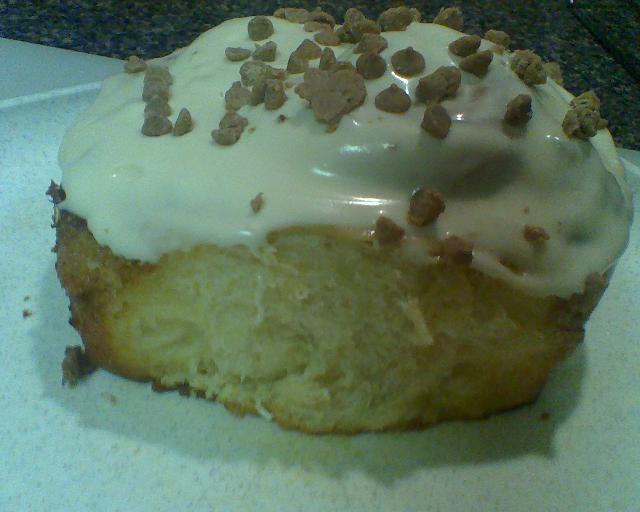 Iced with a vanilla cream cheese icing and sprinkled with extra cinnamon chips.  Melt in the mouth tender and heaven on a plate.
One of these and your favorite hot drink in the morning makes a wonderful breakfast.