If meatballs were listed on the Chicago Mercantile Exchange ...
I'd have made a killing!
Six weeks ago, I blogged on my Sourdough Italian Bread. I made an offhand remark that "I am pretty sure this is the roll I would choose for a meatball sandwich, oozing mozzarella and dripping marinara sauce."
Well, I obviously stimulated lots of people's cravings. The past two weeks have seen a virtual meatball bombardment, here on TFL and even on SusanFNP's Wild Yeast Blog. 
I'm slow, but I finally got around to making meatball subs for dinner tonight. 
The rolls were made in the manner previously described, except I didn't coat them with sesame seeds. The meatballs were made using the recipe from Marcela Hazan's The Classic Italian Cookbook, except I used ground chicken thighs rather than beef, and I baked them rather than frying them.
Here are the meatballs after baking at 375/convection for 27 minutes: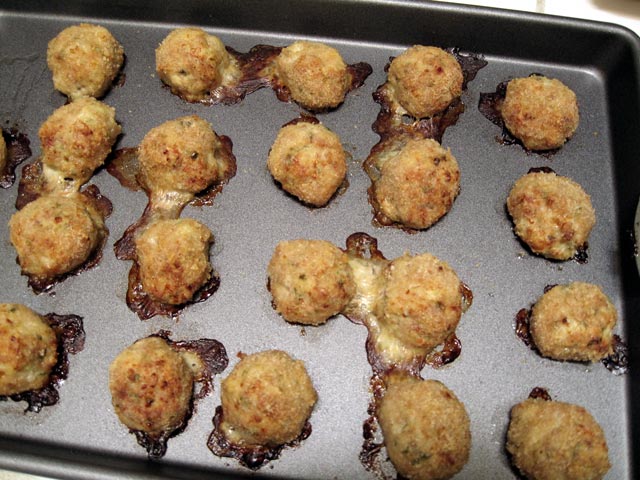 After cooking in one can of chopped Italian tomatoes, they looked even better.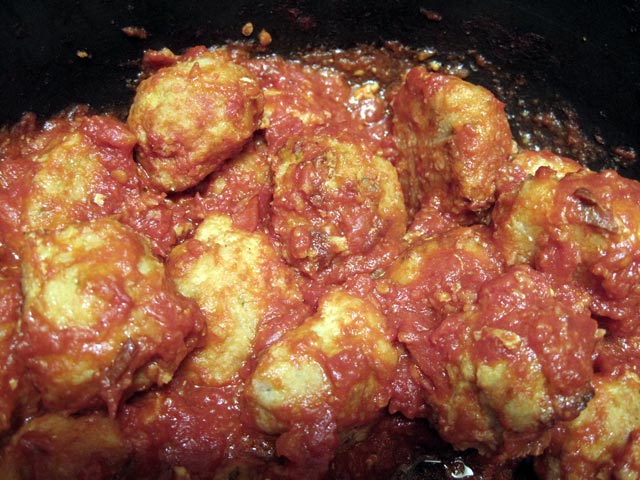 I also sautéed some Italian sweet peppers and sliced some fresh mozzarella.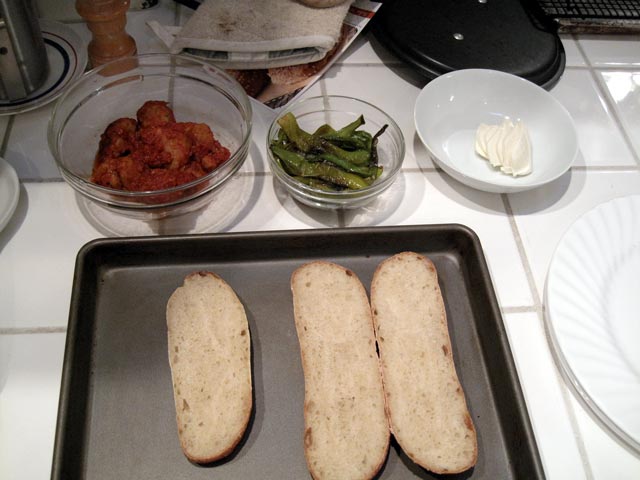 Mis en place
My wife wanted hers open-faced.
The sandwiches were assembled and run under the broiler until the cheese was melted and the bread slightly toasted.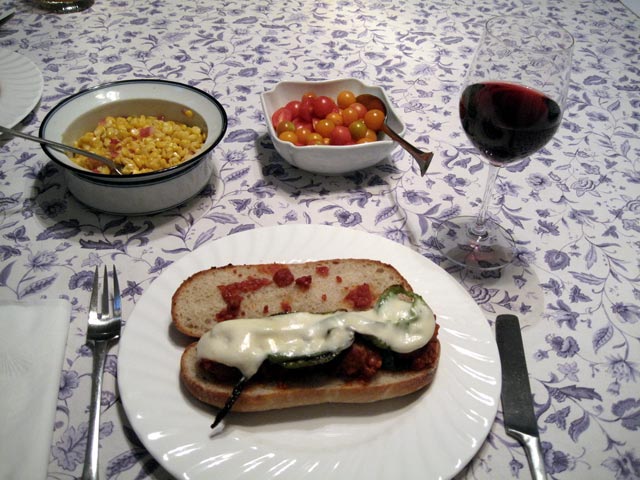 Dinner's ready
Meatball sub with mozzarella and peppers.
Fresh corn, sautéed in olive oil with chopped red onion, dressed with lemon juice and lime juice.
Mixed cherry tomatoes.
Fresno State Barbera.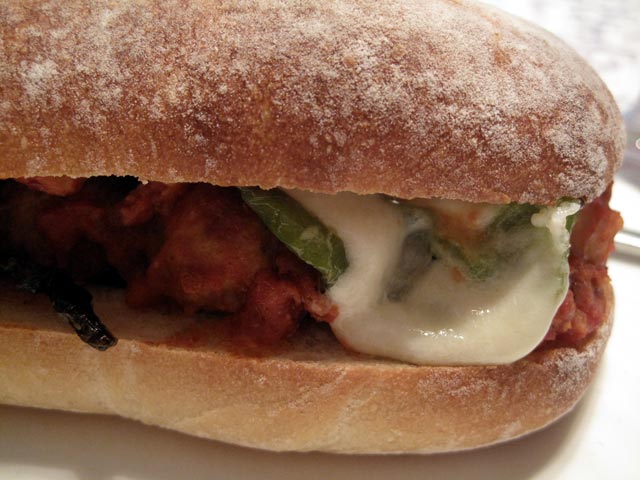 Better late than never. Way better!
By the way, as predicted, the rolls held up wonderfully well. No sogginess. No falling apart.
David