My son had put in his order for Indian food this weekend.  We have Indian food at home every now and then.  My kids' favourite combo is Tandoori chicken (marinated in yogurt, lemon and the usual tandoori spices the night before), Indian-style fried rice with cashew nuts and sultanas, poppadom, and mango chutney.  As it's only my son and myself for supper I didn't feel like cooking a big pot of rice - why not putting all the ingredients for the Indian rice into a bread?  A curry bread?  This is not a new idea.  I used James MacGuire's baguette formula and added a few more ingredients.   
My alternate Indian dinner menu looks like this:  
Warm green salad with Tandoori chicken;
Baguette with mild curry spices, cashew nuts, and mixed dried fruits; and
mango chutney.  
When the dough is done fermenting, I simply divided it into three pieces without shaping.  
My formula  
400 g white bread flour
10 g  Hoyts mild curry powder
60 g cashew nuts
60 g mixed dried fruits
275 g water
25 g olive oil
20 g honey (to counter balance the bitterness from curry powder)
8 g salt
1/2 tsp instant dry yeast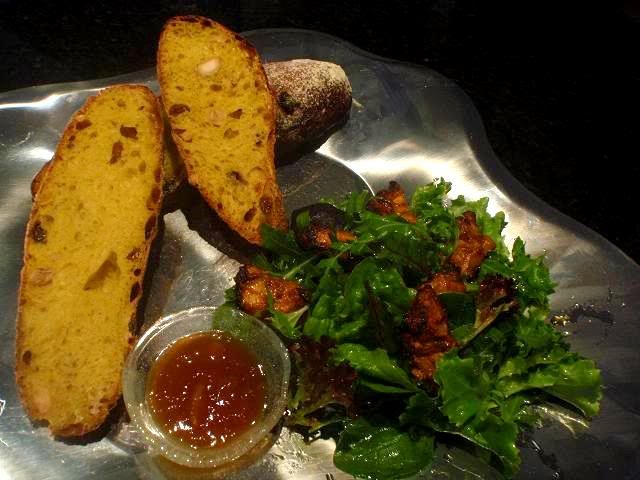 The supper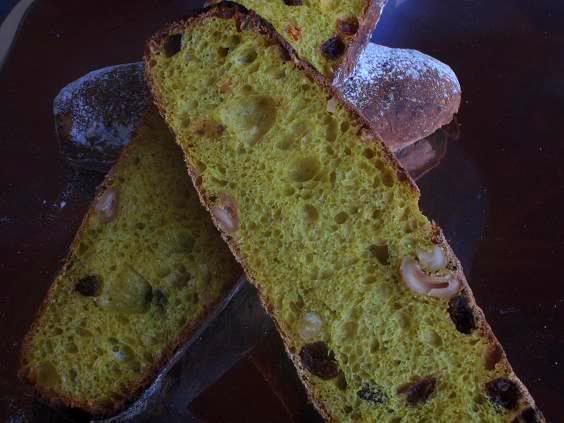 curry rustic bread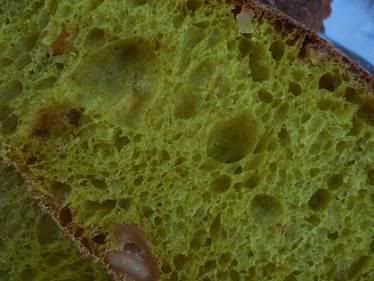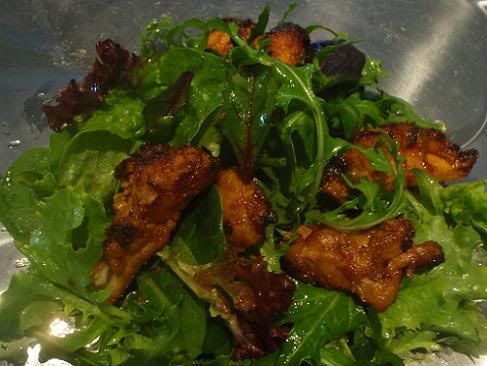 My grilled tandoori chicken turned out to be more like just simple curried chicken.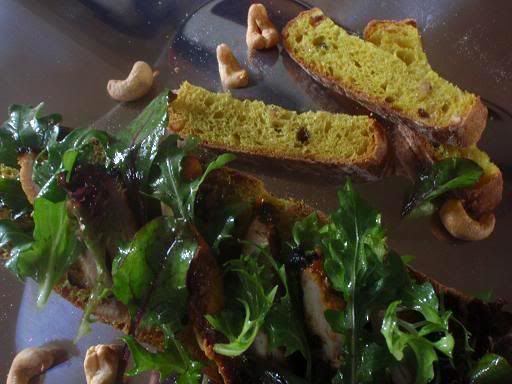 open sanger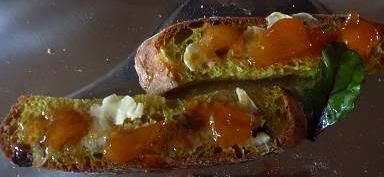 curry bread with butter and mango chutney    
Shiao-Ping