I wanted to get a sense of under and over proofing.  I used a 70% hydration SD dough and shaped 6 baguettes.  I baked them proofed at 0, 30, 60, 90, 120, and 150 minutes.  Preheat to 550, down to 485 to bake with steam for 10 minutes, then remove the steam pan for an additional 10 minutes then remove the baguette and allow 10 minutes for the oven to regain 550.  They were misted before they were slashed.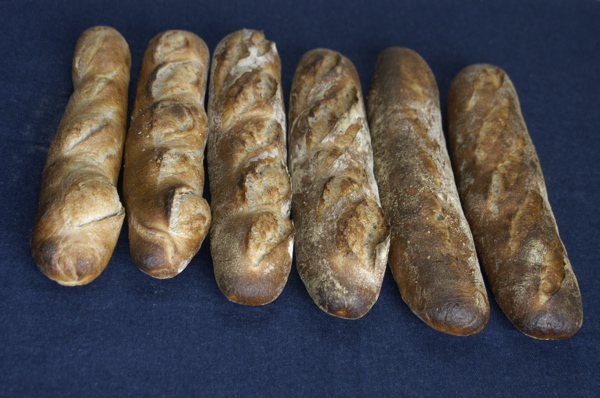 This was near to what I expected.  On the left is 0 proofing and on the right is 150.  With less proofing they tend to cinch in around the slashes and as the proofing time extends they don't.  I mishandled the 120 a bit is why it looks worse than the 150, I think.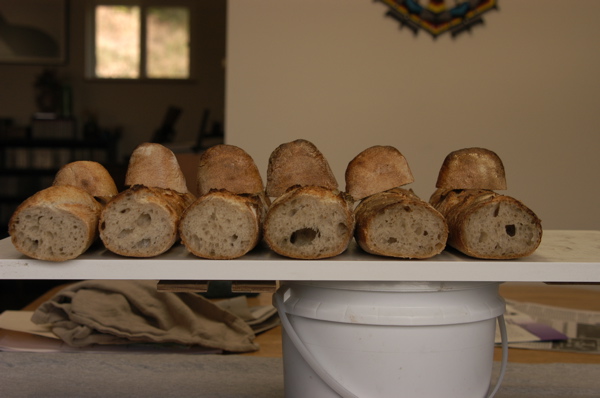 The 60 minute is the most round, the 120 again got rough treatment, the 150 bucks up better, but it's still not as round.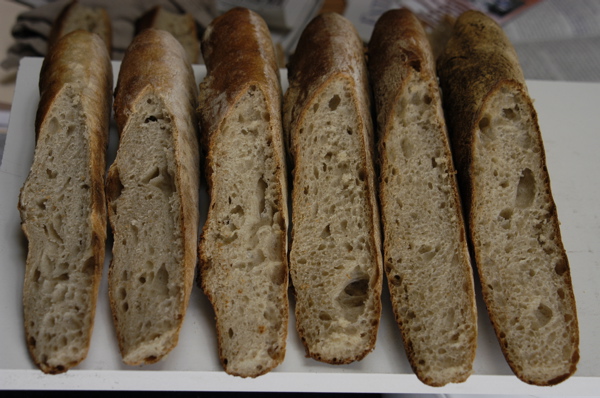 0 on the left, 150 on the right.  I expected to see dense crumb near the crust on the underproofed loaves, but it surprised me that the 150 is really the only one without denseness near the crust.  I don't know what to make of that.  I wish that I had been more careful with the 120. 
Anyway, for what it's worth, I thought I'd share.
:-Paul