K.A. Queen Guinevere Cake Flour
There was a recent post on cake flour and I had ordered a bag of K.A. Queen Guinevere cake flour in Dec.  It was time to test it  and I was very pleased.  I love Coconut on cake so I made the white cake recipe on the back of the bag...it was perfect for the coconut, cream cheese, butter frosting with a bit of my homemade strawberry jam in the center.  The only changes I made were to use 2% milk instead of cream and I had fresh x-large eggs so I reduced the egg whites by one egg.  The cake looks very small in the photo 'big strawberry'  but it is actually a 9" cake...plenty...I put half in the freezer wraped in foil and into a container.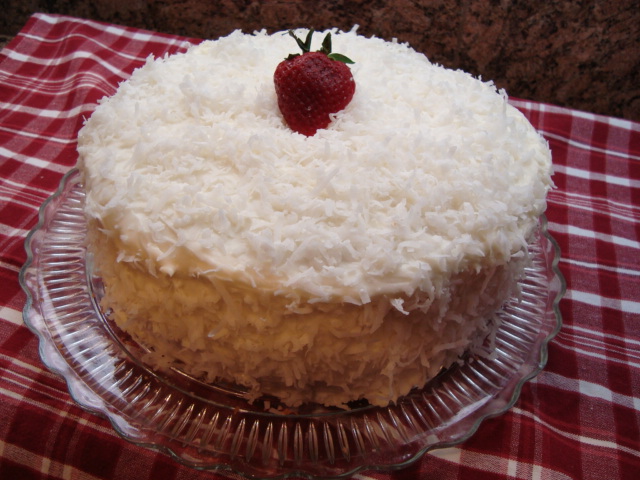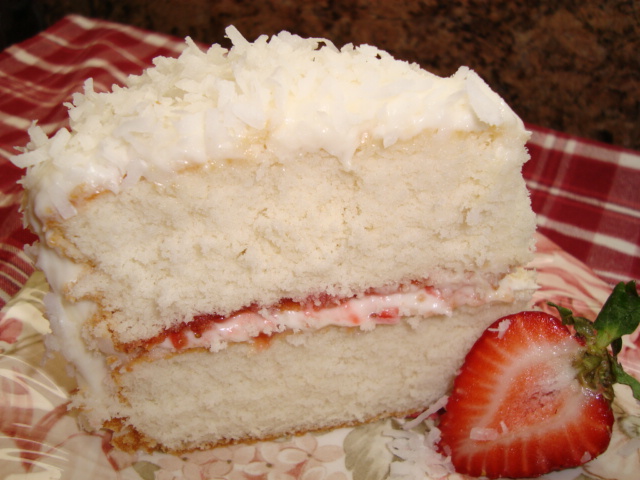 Nice recipe on the back of the flour bag!  The egg whites make it nice and lite!
Sylvia