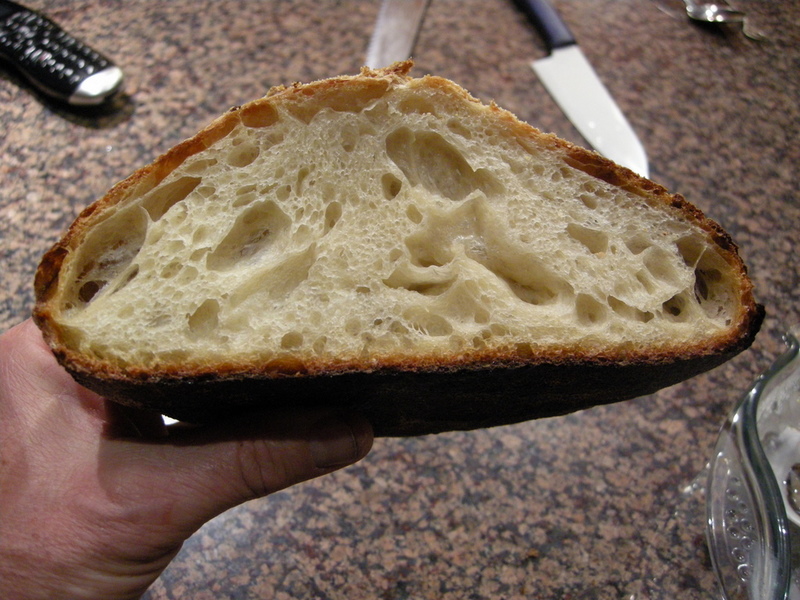 I would appreciate some input - I am attaching a picture of the crumb of my sourdough bread made this past weekend. I've used my own starter, made according to Dan Lepard's Handmade Loaf, and it is his White Levain bread
I've been making this bread regularly for one year (in fact, my starter just turned 1 a couple of days ago!!!!) -I love the taste, the open structure and all. But I would like to get some input from the expert bakers here. From what you see in the picture, am I doing the shaping of the round loaf correctly? It seems to me that the crumb shows a marked tendency of flowing up in the center, maybe because of the way I shape it?
should I change something to get a more uniform "look"? Or is my loaf fine the way it is?