January 25, 2009 - 4:12pm
This weekend, I baked a couple sourdough baguettes and a bâtard using the mixing and fermentation methods described in the posts about Anis Bouabsa's baguettes. For these breads, I used 90% AP four, 5% WW and 5% rye. Interestingly enough, the flavor of the bâtard seemed much better to me.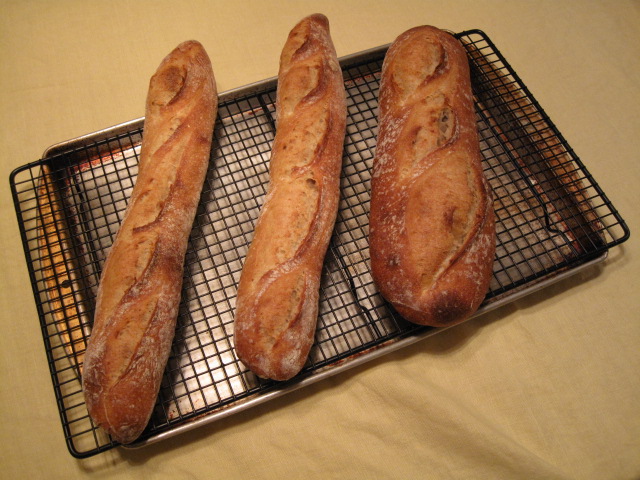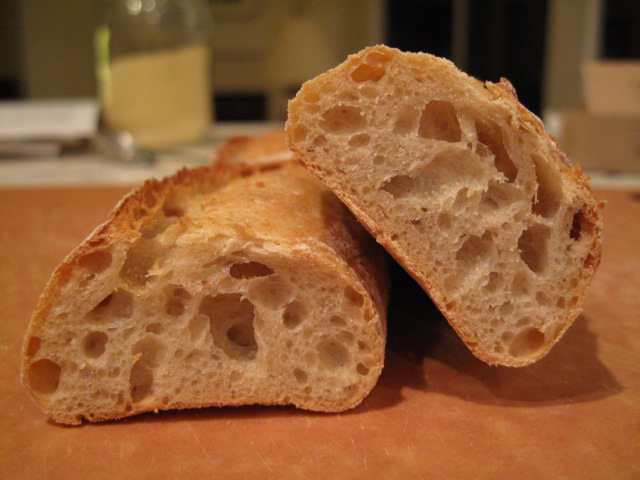 These were nice, but the real star attraction was the Cherry Pecan Pain au Levain. I made it according to the formula and method recently posted by mountaindog. (http://www.thefreshloaf.com/node/10313/cherry-pecan-pain-au-levain)
This is a spectacular bread. The flavors are wonderful and, at this point when the first batch is just cooled (well, almost just cooled), the bread dough, the cherries and the pecans each sings its own sweet tune.
This bread would be good with butter, cream cheese or a fresh chevre. In fact, it is pretty darn good just by iteself.
My wife's verdict is: "This is wonderful bread!" Now, she says such things fairly often, but this afternoon, she said it twice, separated by a minute or so. In Susan Speak, this indicates "I want to be certain my judgement has gotten through to you.  You will make this bread for me again!" To which I say, Amen!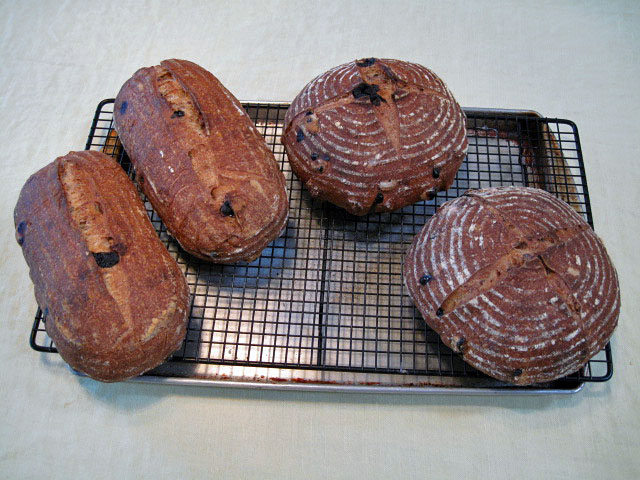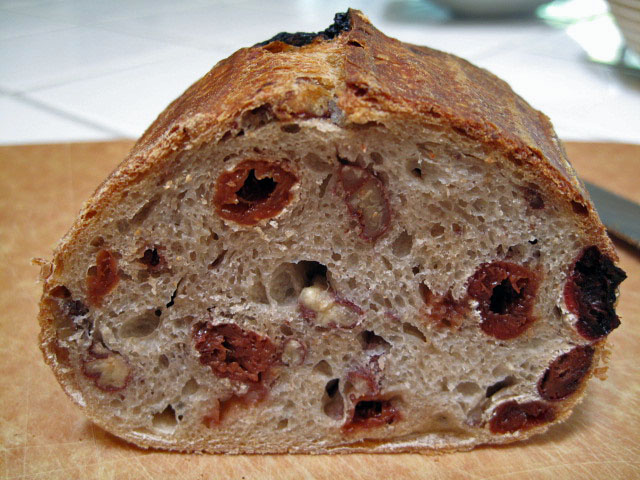 Happy baking!
David