Wild Yeast / Levain / Sourdough starter flowchart
I made a flowchart describing the process of culturing wild yeasts.  What do you think?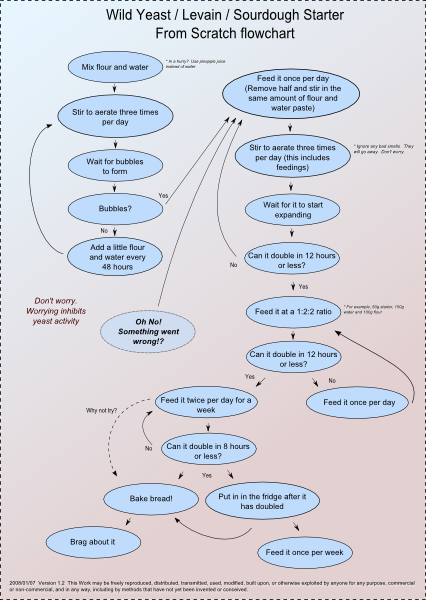 Right-click to save a larger version. 
I deliberately left it a little vague because I found many conflicting points of view and too many details make a relatively simple process rather confusing.  I wanted to describe a process that should succeed every time, although there may be a lot of things that can be done to speed up the process.
Please comment on it and/or improve it.  The original file is here.  It can be edited with Inkscape.
Thanks!
Edit:  I revised it to add a few corrections.
Edit 2009/01/15 - version 1.2 - more clarifications.