Tonight I tried using my starter to make a sourdough pizza: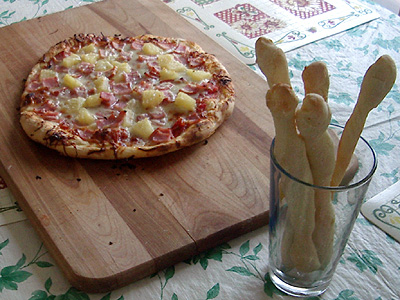 It turned out very good. I was afraid it would be too sour, but the sourness was totally overpowered by the tomato and garlic sauce.
I used something in the ballpark of:
1 cup starter
2 cups bread flour
1 cup water
2 teaspoons salt
I had a bit of extra dough so I made breadsticks too, which are in the foreground.