August 24, 2020 - 11:11pm
Hi folks! This pandemic is still here but I'm still thankful that none of my family is sick, we still have food on our table and maybe the only major problem is an absence of a stable internet connection for four months already; it is only a problem because it compromises my performance for distance learning and other work from home arrangements from time to time. I hope you all are doing well amidst this crisis, let us pray this will end soon.
I still bake but mostly non-bread (cookies-maybe I'll do a separate post on those) and I try to cook food from different  parts of the globe. As I was browsing my photos I found photos of this bread that I made last year. I still remember the taste. It was a raisin bread inspired by pain aux raisins, instead of a laminated dough I used brioche dough which is closer to how raisin breads are and I spread a rich vanilla pastry cream then sprinkled a good helping rehydrated dark and golden raisins; a different route from cinnamon sugar, the folded it and baked it in a brioche suisse manner, It really reminded me of those "a-bit-better" days.

I'll keep it short and just tell the story through the photos. I did not expect this bread to be so huge. I expected its size to be only a third of it; should have divided it into three for more convenient slices.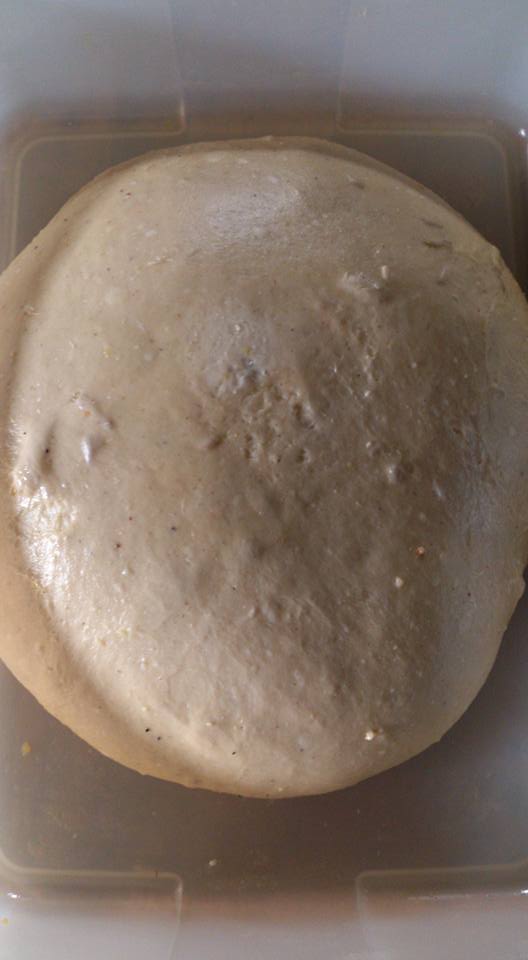 Brioche dough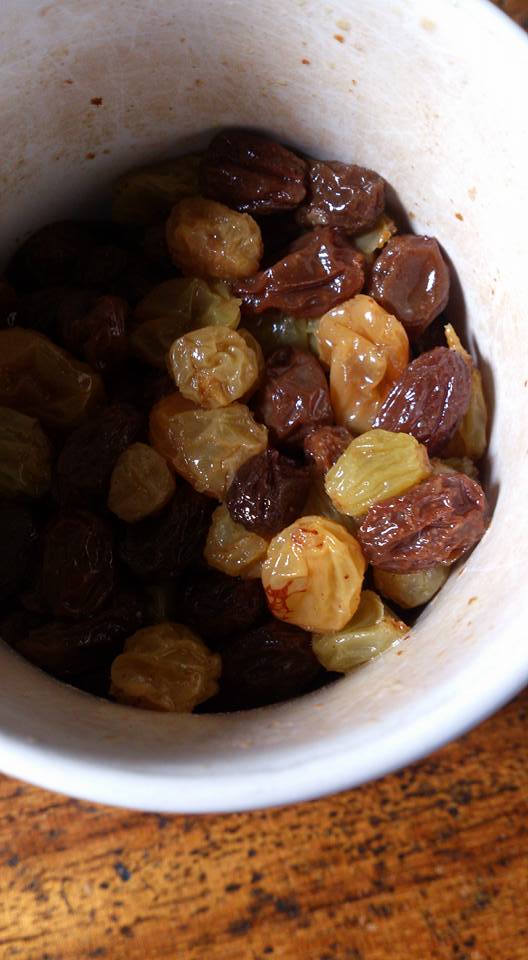 Rehydrated Raisins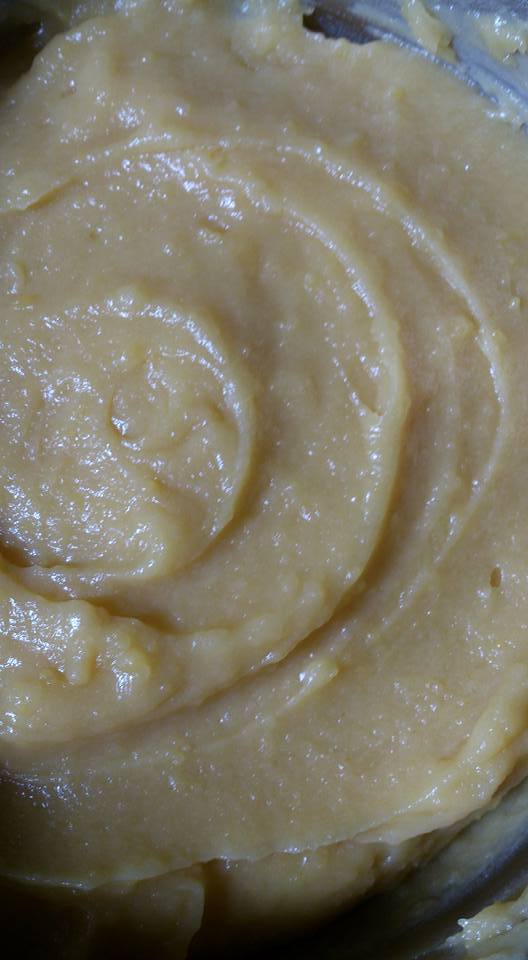 Pastry Cream - 4 egg yolks for under a cup of milk.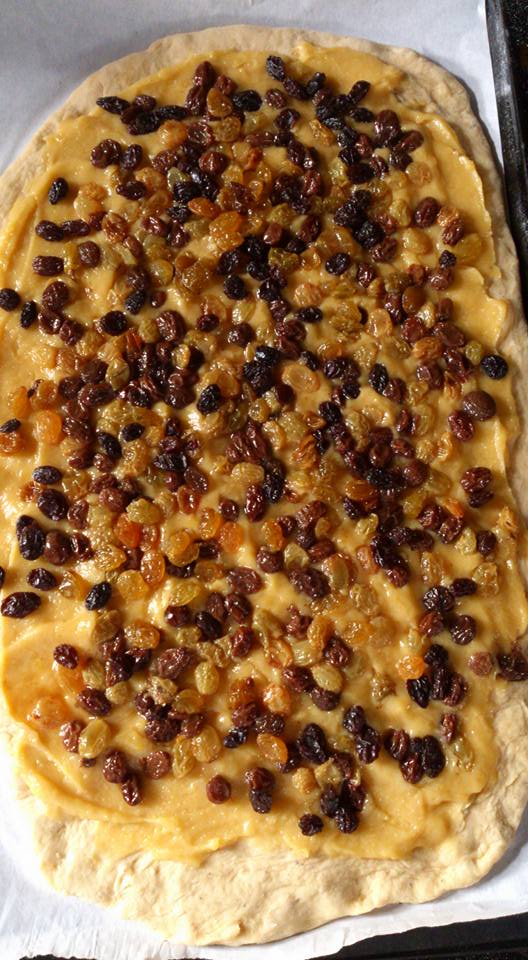 Ready to be folded. I really love this look.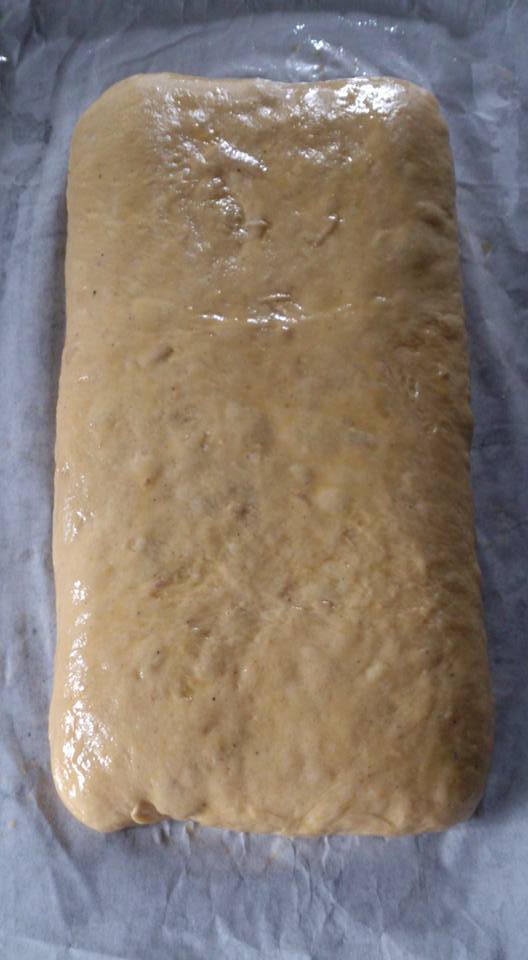 Proofing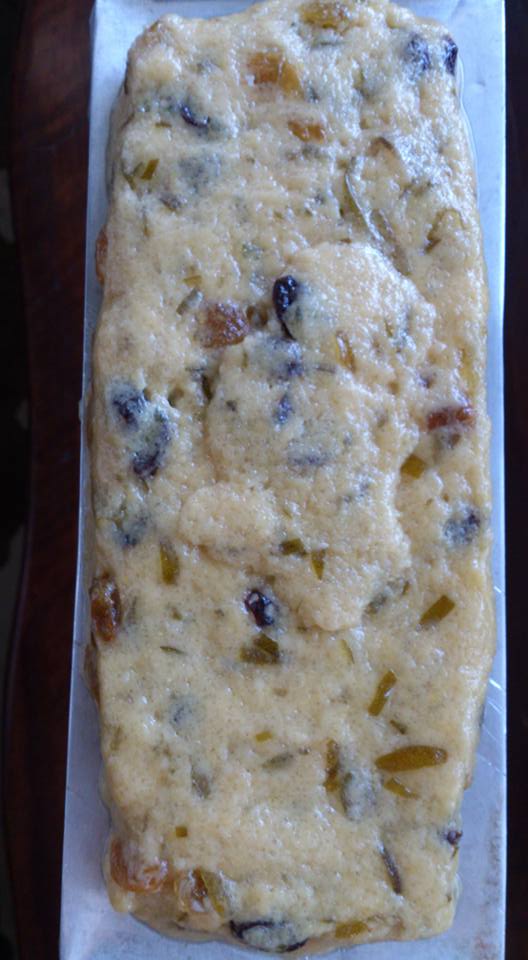 A rasin-candied mandarin biscotti. Got a bit sidetracked. :)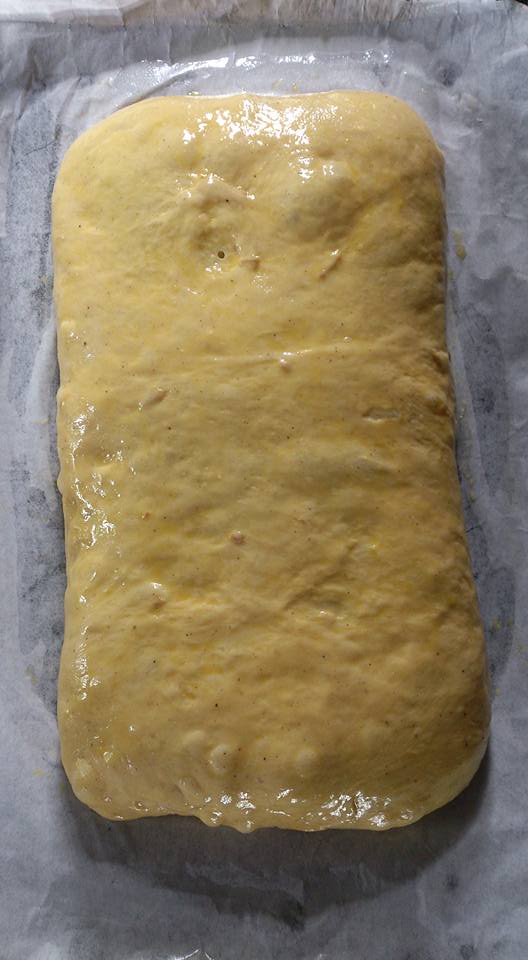 Eggwashed and ready to be baked.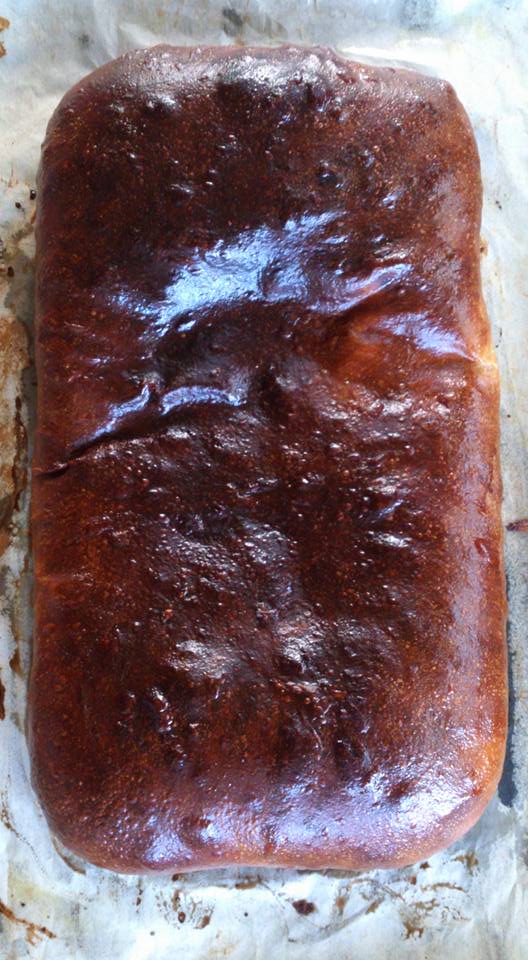 Shiny and boldly baked. It deflated slightly when cooled.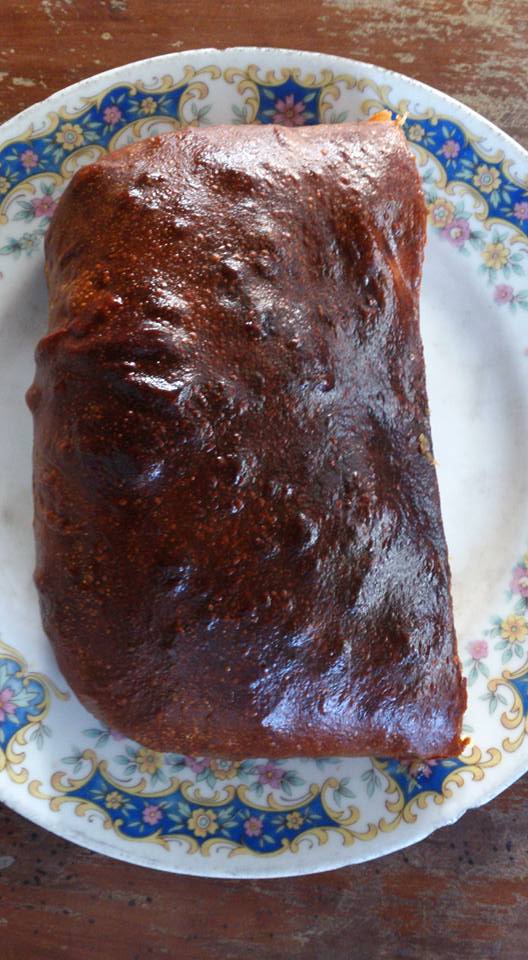 A third of the whole loaf. The could have been perfect size. Looks like a ciabatta in
the last two shots.
The inside. Crust was thin and soft, crumb was soft with the slightest bit of chew; buttery and slightly tangy. The sweet pastry cream and raisins are perfect for this rich bread. So delicious! I cut it while warm and the cream gushed out, after cooling completely, slices were much cleaner and better. Delicious either warm or at room temperature.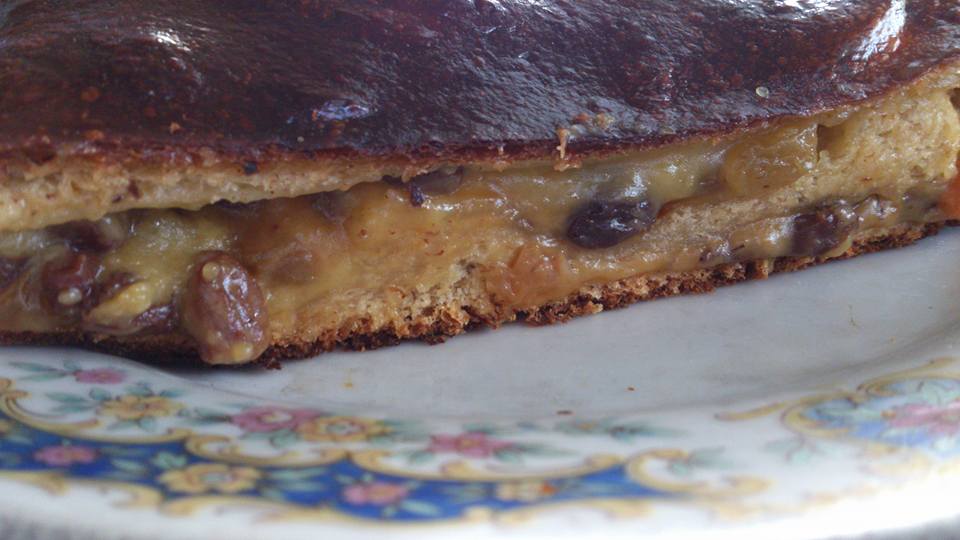 Slices so neat, could have easily passed as cake in these last two shots! :)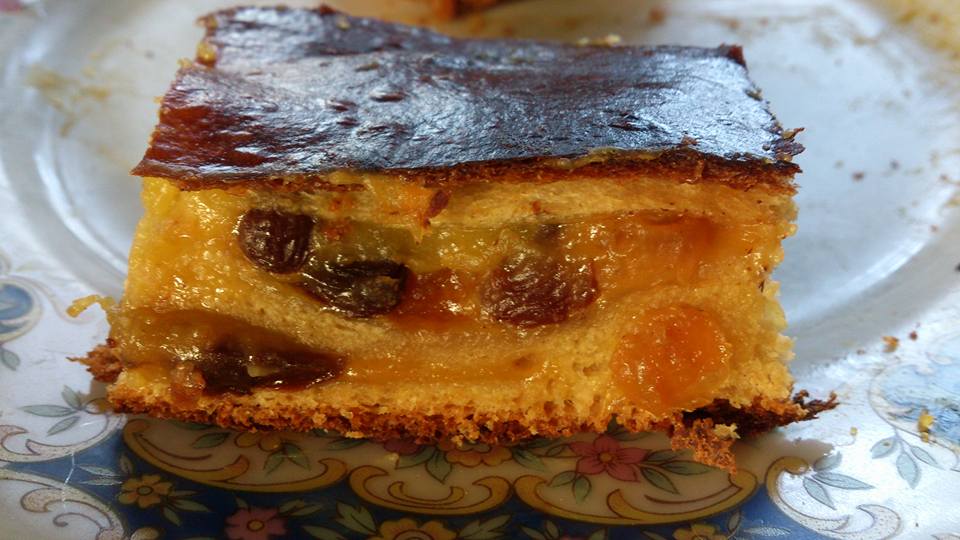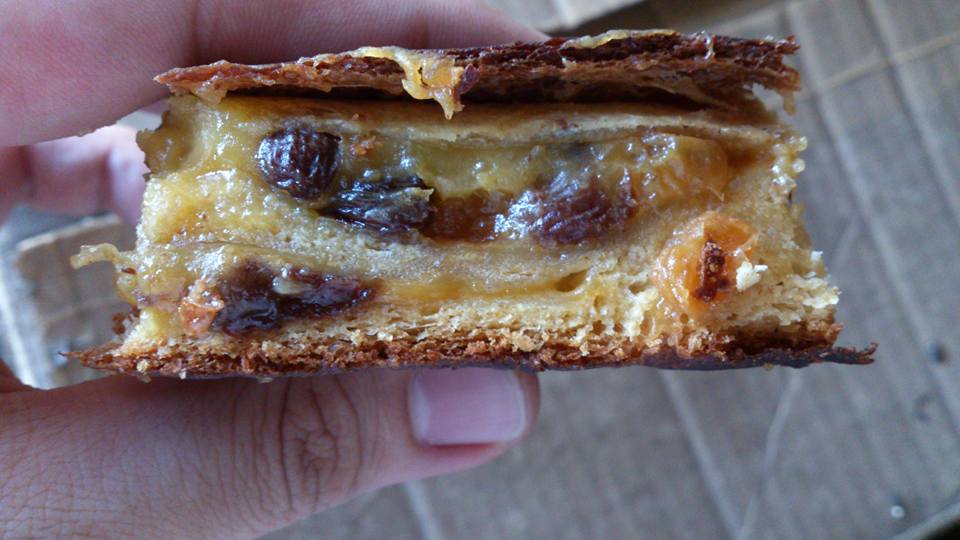 I hoped you enjoyed this post. Hope to see you again soon!