Clueless Newbie Q on Plain Ole' Sandwich Bread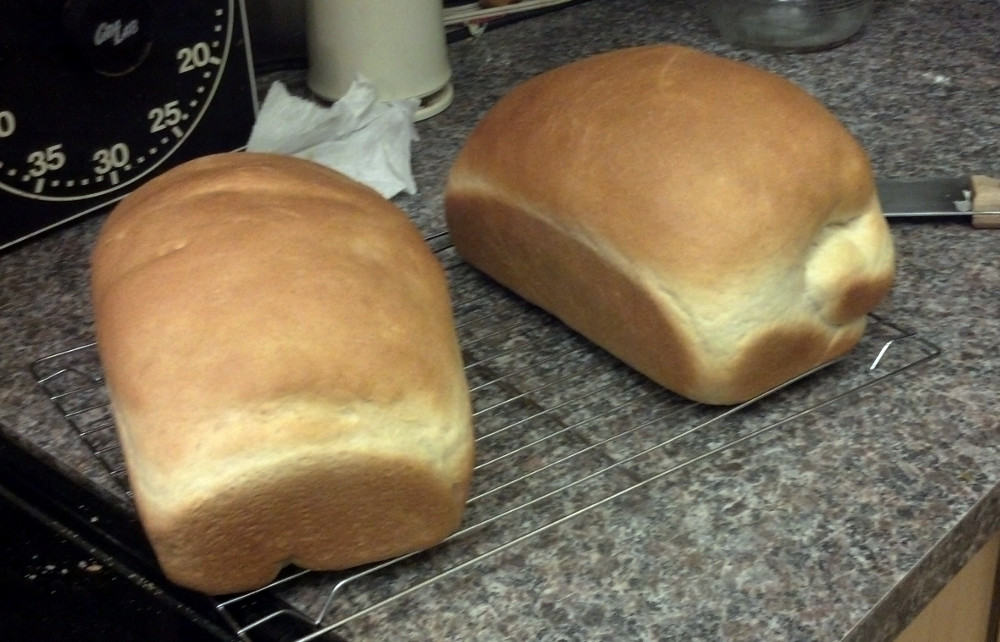 I have a bread recipe that worked fairly well until a year ago.  Now that I've diagnosed my water issue, I'd like to "nail down" my recipe.
I'm still mastering baker's percentages, so please bear with my using "consumer" measurements.
3 cups, Bread flour.
3 cups, AP flour.
4 Tbl, Sugar.
2 tsp, Salt.
1/3 Cup, Oil.
2 Cups, Water.
2 Tbl, Active Dry Yeast.
My question is, how much yeast should I be using?  Someone once commented that I'm using too much, and so I'd like to adjust it so I can get back to making bread like in the photo.
TIA.