Baking rolls in sealed vessel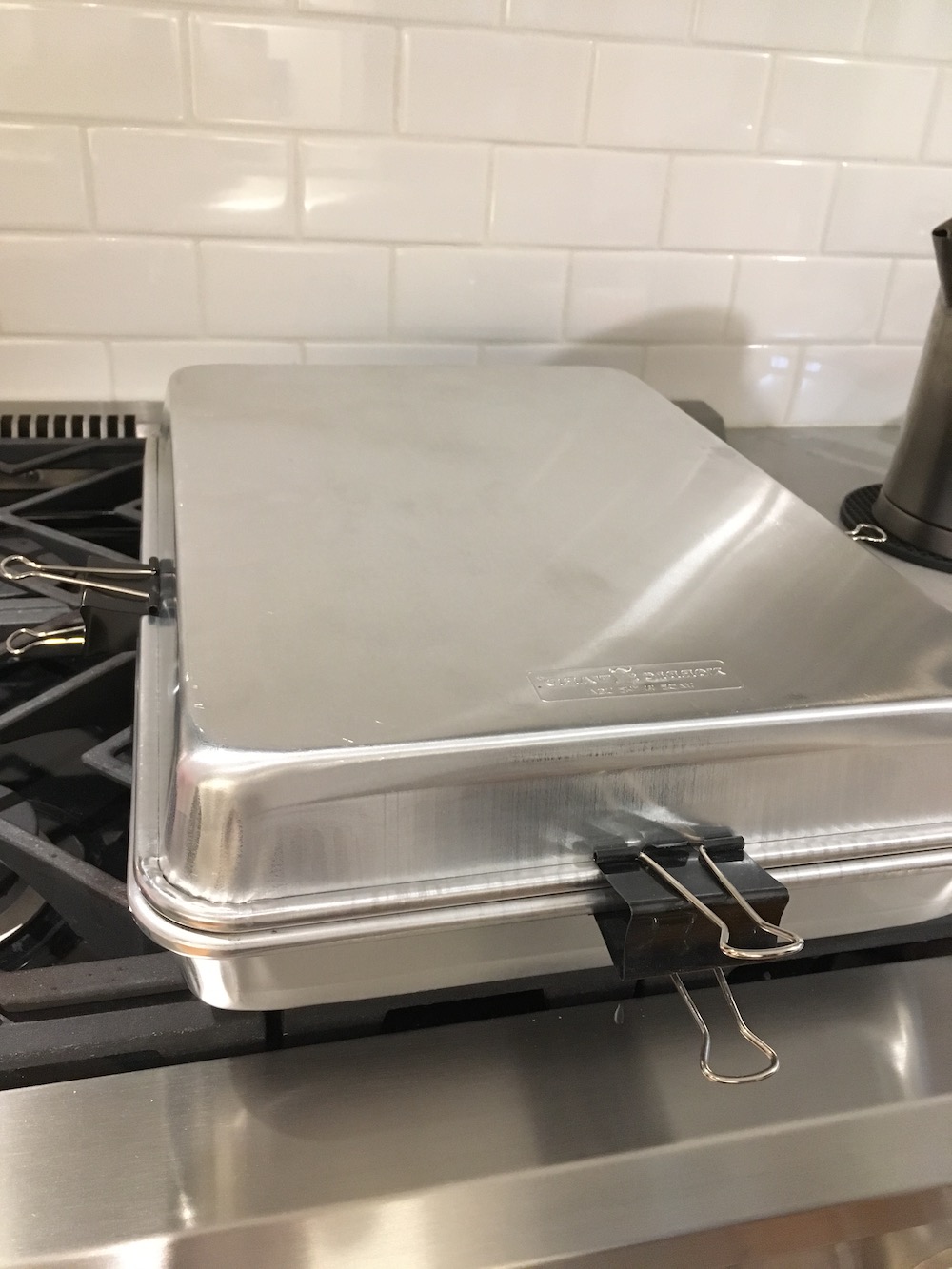 Hi all - I've been struggling with a bread baking dilemma for weeks and would love some advice. The problem is I have a large oven and generating enough steam in there to bake mini breads is proving to be a real challenge. 
So I figured I'd make a baking vessel to bake the rolls in. I got two heavy aluminum hi-side sheet pans (18 x 13" x2") thinking that clamping them together (one reversed over the other) would make a great baking vessel. 
I'm using a no-knead recipe (3 cups flour + 4oz beer + 6 oz water + 1/4-tsp yeast + 1 1/2-tsp salt ). It's a high humidity dough and this recipe works perfectly as a full size boule in my cast iron dutch oven - including starting from a cold oven. I get a fabulous rise and a very crispy crust. But making rolls is the challenge. 
For these photos the first dough rise was 11 hours, then I folded and portioned the dough into several small Fat Daddio's cake pans (5" diameter x 2"H). (Without the Fat Daddio's the dough just spreads out before it rises.) To generate some steam inside the vessel, I also put in a ramekin with water. 
The shaped rise was 40 minutes. Then I sealed the vessel and baked the lot starting with a cold oven, temperature set to 425F.
The resulting mini breads didn't rise as much as I though they might. And the bread scoring more or less disappeared. Is there not enough steam? Should I start with a pre-heated oven? Is there a better solution to solve this? Thanks in advance for any suggestions!