First try with Reinhardt's Whole Grain book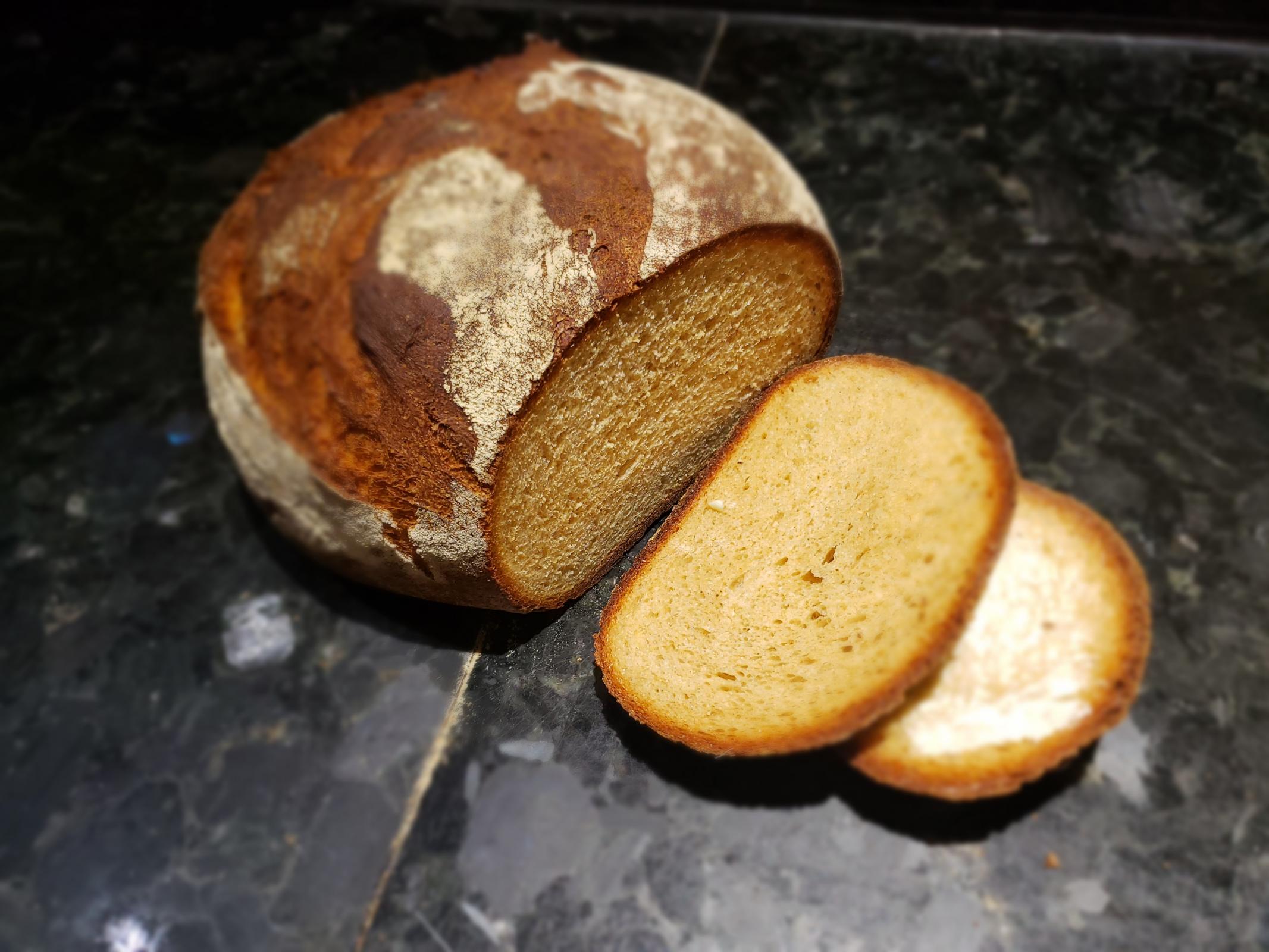 This is my first attempt with fresh ground while grain bread. Its the first and most basic recipe, Whole Wheat Sandwich bread. I followed the recipe exactly except  for one thing; I baked it in a dutch oven at 475. The recipe called for 425, then turn down to 350. Lower temp because of the added honey. It did have some burnt bitterness to it. 
It sure is a different way to bake. I used a wild yeast starter. A long soaker, then add a lot of instant yeast, only a 45 minute primary ferment, make loaves, and a 45 minute proof. It did rise fast. It is odd to me that he said only to rise to 1 1/2 times. 
Although it smelled divine while baking, and the loaf looked great, I was underwhelmed by it the taste. It reminded me of sliced whole wheat bread from the bread aisle of a grocery store. It was soft inside and the holes were fine. I wouldn't call it dense, but not super light either.
Reinhardt says that the  primary ferment can be short because the long soak develops flavors,  but there's no yeast in that long soak, and I think a lot of flavor comes from the yeast fermenting. 
Any ideas to make it tastier? Less instant yeast, and a longer rise, to say double original?