improving my spelt/white sourdough
No matter what I do my bread flattens out a bit too much. maybe its me but Id like a bit more height to the loaf. Im very happy with the crumb size as I prefer a closer crumb and use slightly lower hydration. My yeasted bread comes out fine so I think im ok with the final shaping now.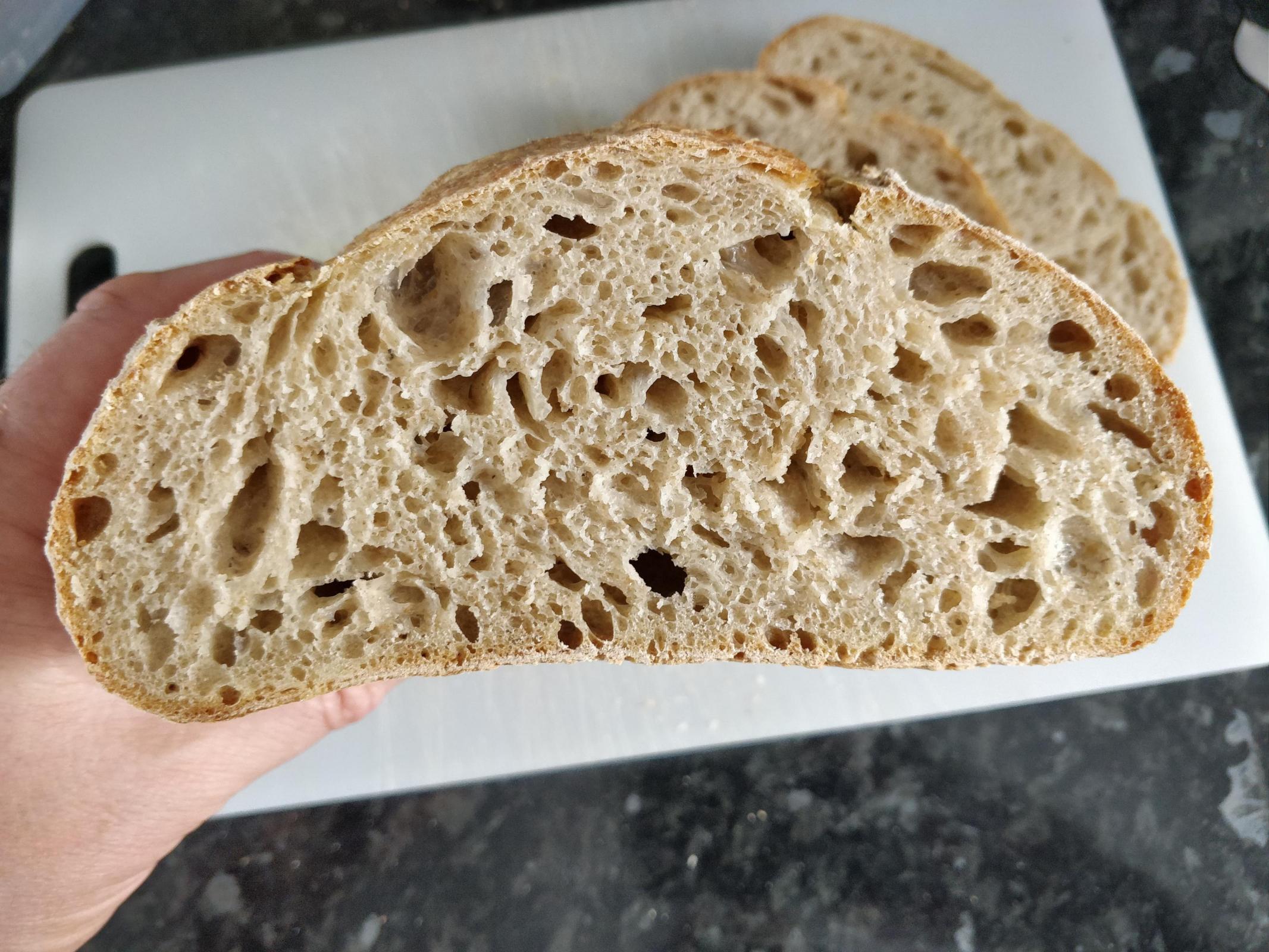 my recipe is using 350g strong white 100g wholegrain spelt and a 100g rye starter. 300ml water 70% hydration, 10g salt.
bulk ferment at 78/80f in oven with light on.
mix everything to shaggy dough
Autolyse for 30 mins
six folds followed by 30 mins rest, repeat a further 3 times.
leave another 1h 30 - nicely risen and bubbles on top, jiggly when moved.
gently preshape, leave for 30
final shape, a light knocking back to get desired crumb,
fridge retard for 14 hours.
bake at 230 using steel and cloche then a further 25 at 190
Maybe its my shaping but Ive tried a few variations and its always comes out similar.
Do I need a shorter retard? a longer cooler bulk? less starter? a super special final shape for spelt!
any ideas would be good.