What determines a good focaccia?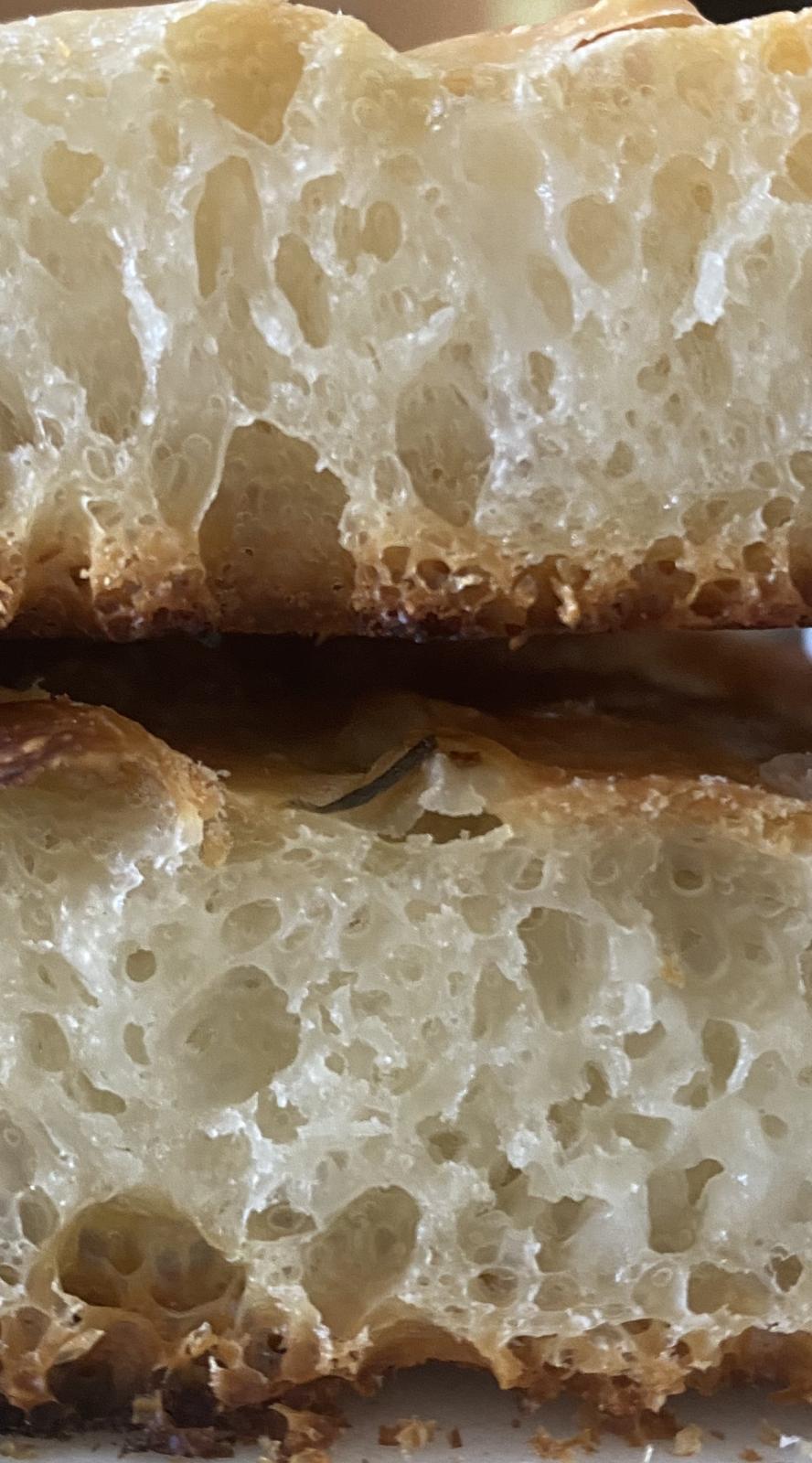 I just baked my first focaccia and I wanted to get some feedback. I liked the crust and flavor but was curious about the inside. 
Some pictures that I saw had larger air pockets so I was wandering do larger air pockets mean it is a better loaf? And how do I achieve that? 
I let my dough rise for 13 hrs in my oven, turned off and door closed.
Let it rise in between for 30 mins twice.
Used a salt brine to pour on top before my final rise.
Baked at 450 for 30 mins.
Dough seemed a little more wet than what I have researched on video.
My loaf seems the air pockets are smaller and more compact.