Vietnamese Bread Roll (Banh Mi)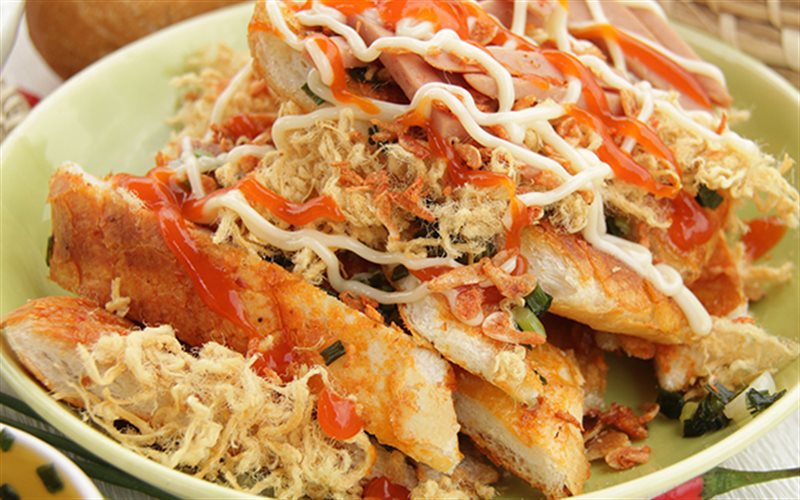 Pieces of bread are buttered and then crispy on the charcoal grill, served with cotton scrub, the sausage will make you "fall" immediately!
Ingredients:
 3 loaves of bread
 White sugar 20 gr
 Salt 20 gr
 Hot pepper flakes 20 gr
 Avocado 60 gr
(Margarine)
  Scallions 40 gr
  Cooking oil 1 cup
  Pork sausage 3 pcs
  Pork floss 10 gr
  Mayonnaise Sauce 50 gr
Instructions:
Scallions pick up roots and leaves, wash and then chop. Sausages cut into strips about 5cm long.
Put the cooking oil in a clean pan and put it on the stove to heat. Then add the chopped scallions to grease the onion.
Stir sugar, salt, paprika, satay, and chutney together in a clean bowl. You use a rolling pin (or a glass bottle) to roll out the bread. Then spread the butter and satay mixture on both sides of the bread. Toast the bread on the stove for about 2-4, both topping and flipping so both sides are toasted crispy.
When the bread is baked, cut it into long slices to taste. Arrange the bread on a plate, add floss, sausage, and onion fat on top!
          If you want to learn more VietNam food let's go DoWhatULoves, please!