Bulk proof evaluation 100% whole grain dough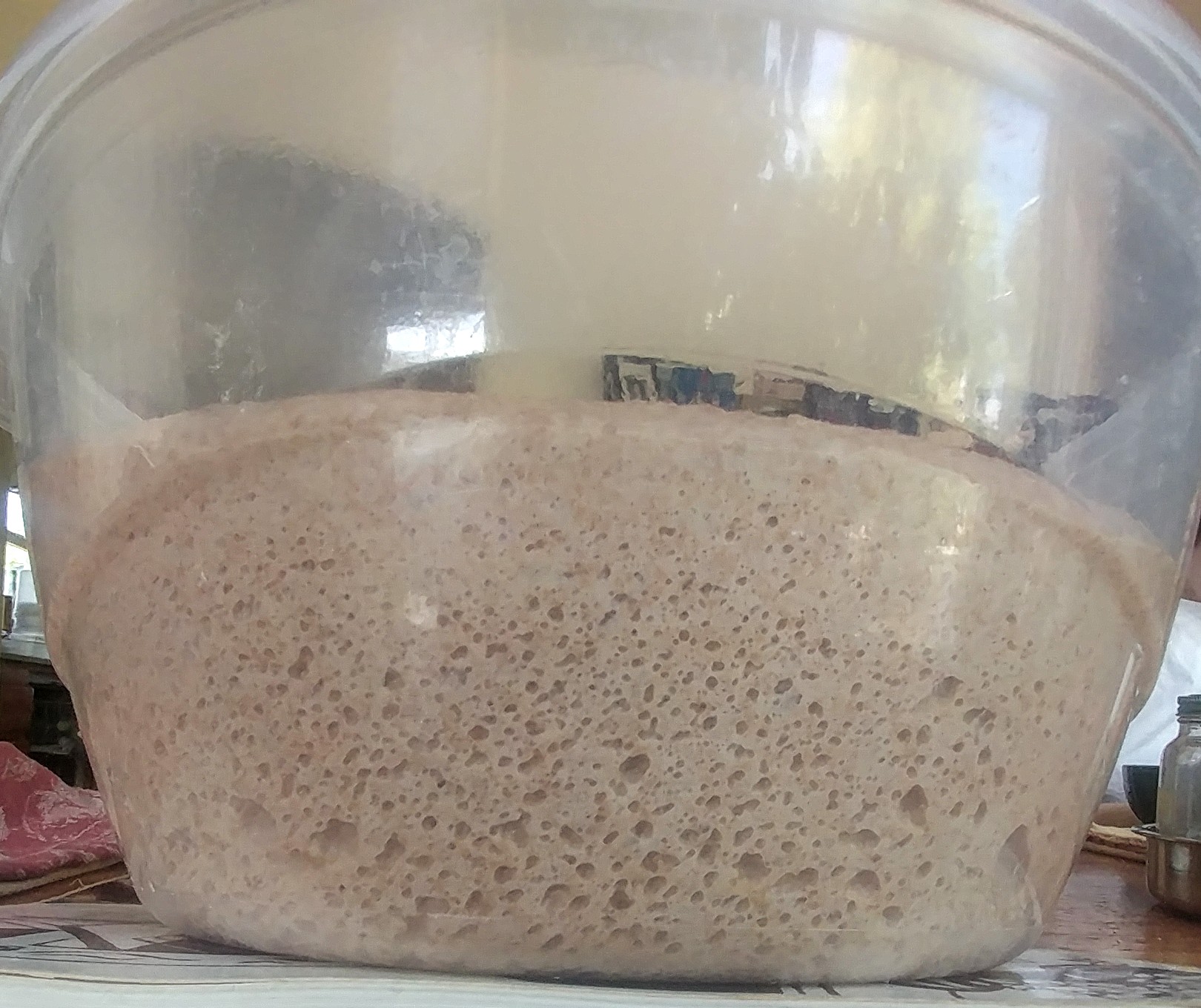 Hi all, I though I would post a few photos to show how I evaluate whether bulk proof is finished in a 100% whole wheat dough.
The pic at the top of this post is a dough that is close but not yet ready. There is a band of dough at the top that does not yet have bubbles in it.
This is a typical fermentation pattern for my doughs, perhaps because I give them bottom heat. If your dough ferments at the same rate everywhere, rather than bottom to top, look for it to appear as this dough does at the bottom: filled with of a network of small bubbles.