Hokkaido Milk Bread with Tang Zhong
Good evening,
After weeks of European-style baking, we were missing some much-loved Tang Zhong, that my son particularly likes to indulge in.  I searched the Forum and Voilà!, I found a recipe posted by Floyd a few years back:
http://www.thefreshloaf.com/node/32997/hokkaido-milk-bread-tangzhong
Floyd's recipe describes the process with turn-by-turn instructions and it was a straightforward process.  A few comments from my side:
1) Use a whisk and a thermometer permanently in the casserole to prepare the Tang Zhong and make sure you don't go too far above the required 65C.  I cooked it over medium power in an induction stove, and it was done in less than 5 minutes.  When the flour started thickening, I took it off the stove and kept stirring a couple of minutes. Hassle-free.
2) Let the Tang Zhong cool own a bit and mixed everything in the Kitchenaid (KA).  I quickly realised my dough was too wet, and I added some more flour (+60 gr, the recipe calls for 800gr, and I ended up with 860).  I kept the dough in the KA on #3 for 15 minutes.  Gluten was not the best after 25 minutes, but the dough temperature was already 32C, so I decided to stop.
2) Bulk and proof were relentless.  I portioned into 6x115 gr plus a 1x200gr ball for the centre and set everything up in an oiled Pyrex dish.
It came out beautiful, and I couldn't be happier with the result.  Please judge by yourselves.
A HUGE THANK YOU to Floyd for his recipe and support, and a suggestion to all of you to try a Tang Zhong bake if you haven't done yet.  They're soft, they're way healthier than brioche with substantially less sugar and butter, and they're a pleasure to bake and eat.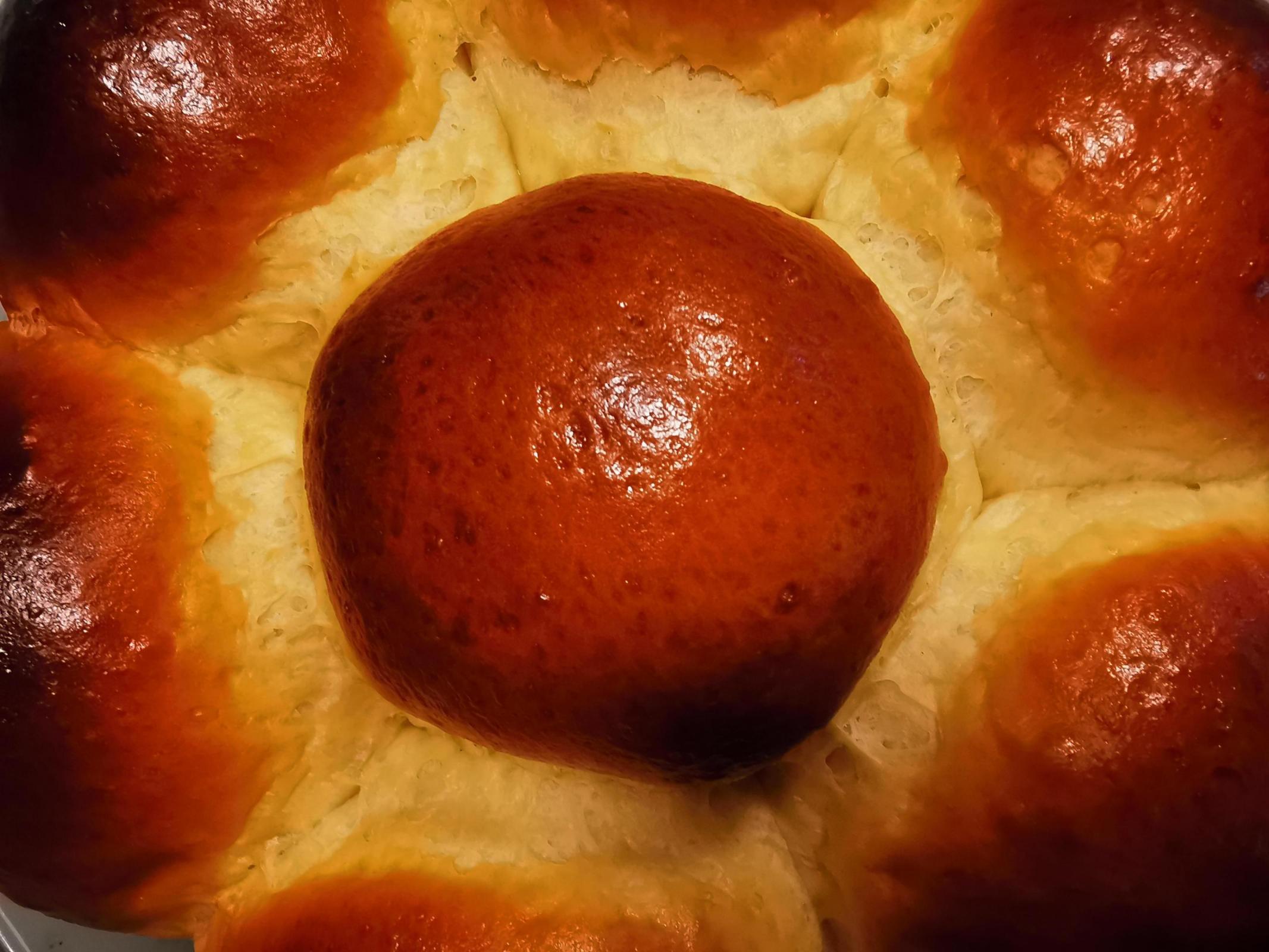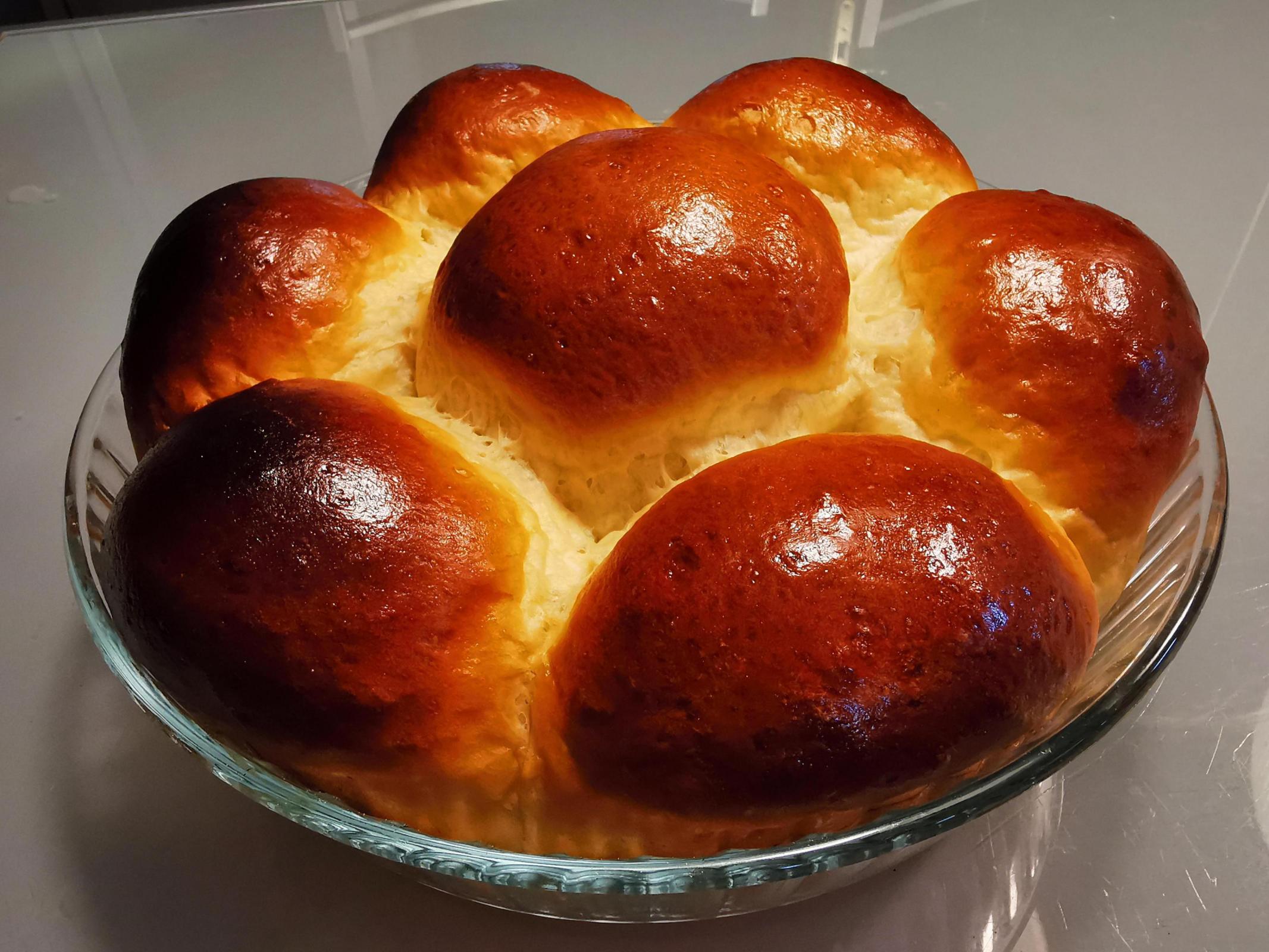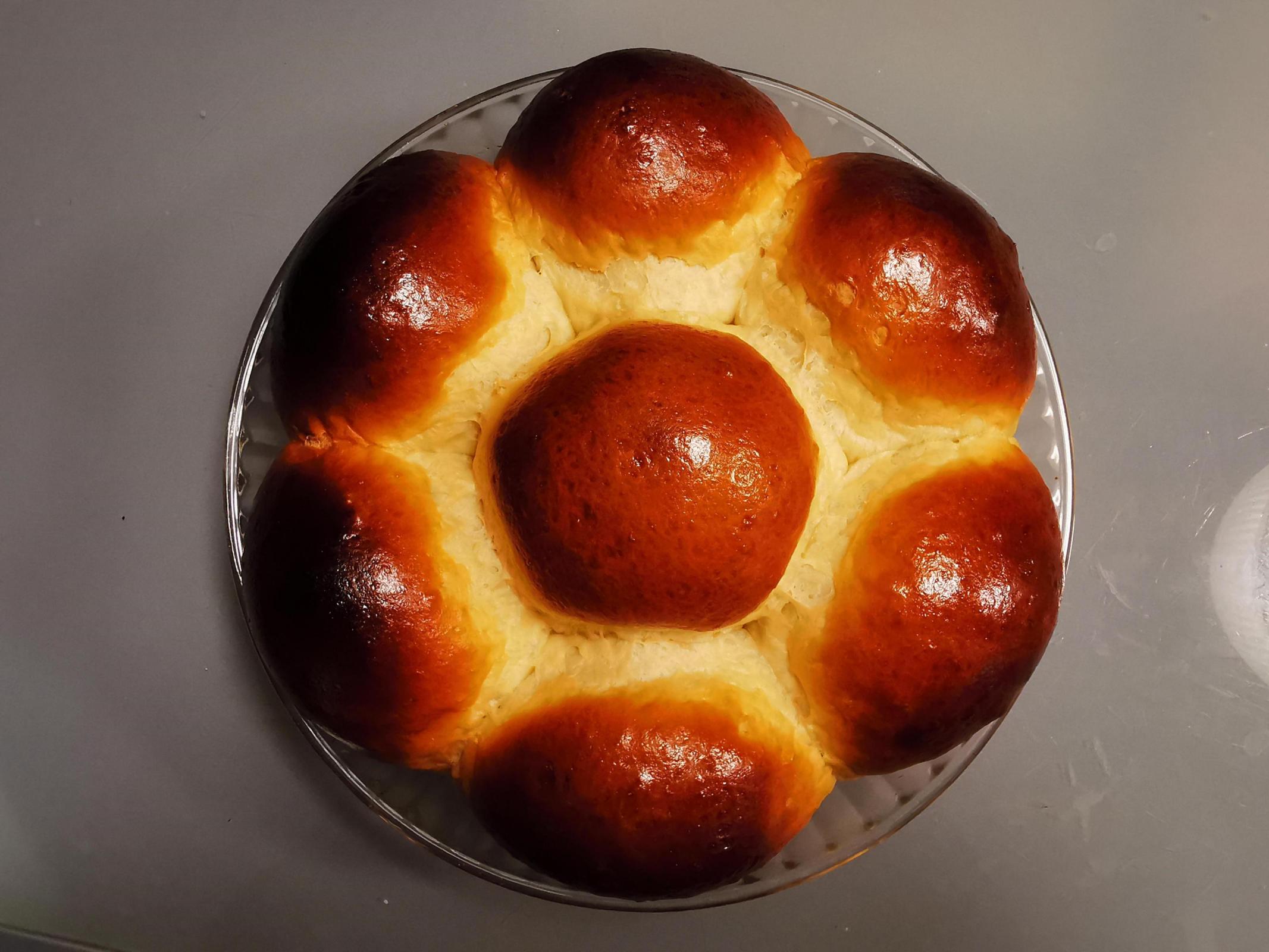 I had some leftover dough that I braided and baked last.