When you don't refresh a starter just before a mix
Another blog entry aimed at our wave of new levain/SD bakers on TFL.
What happens when I don't refresh my starter, but then decide to make a bread?  I last refreshed my 100% hydration AP starter either on April 24th or May 1st.  My refresh history chart is a little unsure of itself.  But I had plenty of starter/levain ready to use.  Now, I know the drill because I've been there before, but many of you may not.
As you can see, my 3 or 4 week old levain, which sits in the back of my refrigerator is generally as potent as had I refreshed it the prior day.  There are a lot of new folks here who seem get somewhat bent out of shape if their itching to bake but their starter isn't refreshed just that day.  
Do not worry.  While it is true that my levain has been around for a few years, just make sure that your levain is robust enough.  And then skip a day, or two, or seven days after your last refresh.  And then scale it out and add it to your mix.  You may just be surprised at how strong your starter/levain is!  
Hamelman Vermont SD.  90% AP flour, 10% rye, 65% hydration.  310g x 4 baguettes.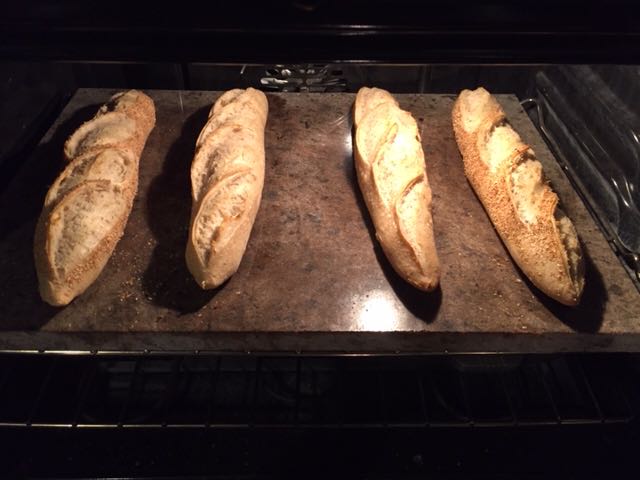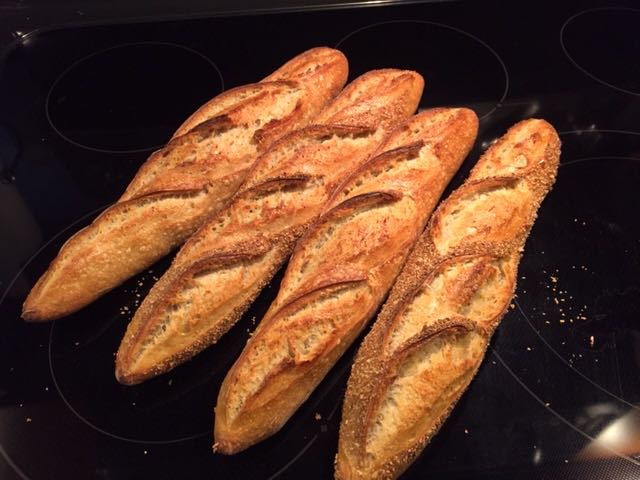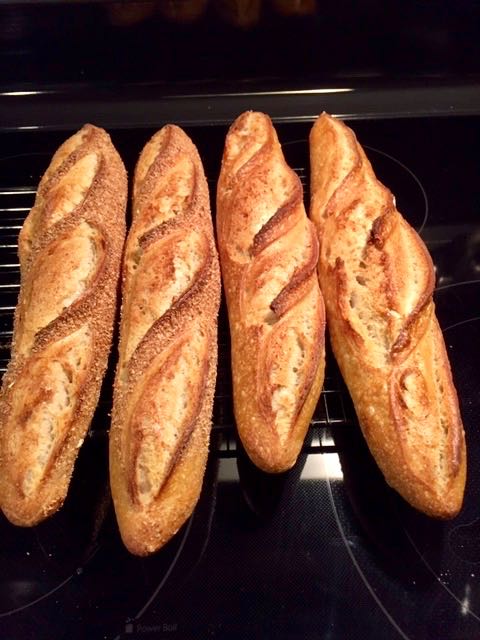 Again, for those who think that you can't get open crumb without high hydration.  This is 65% hydration...