1 dough 2 ways: 100 percent wholemeal spelt with yeast water and sourdough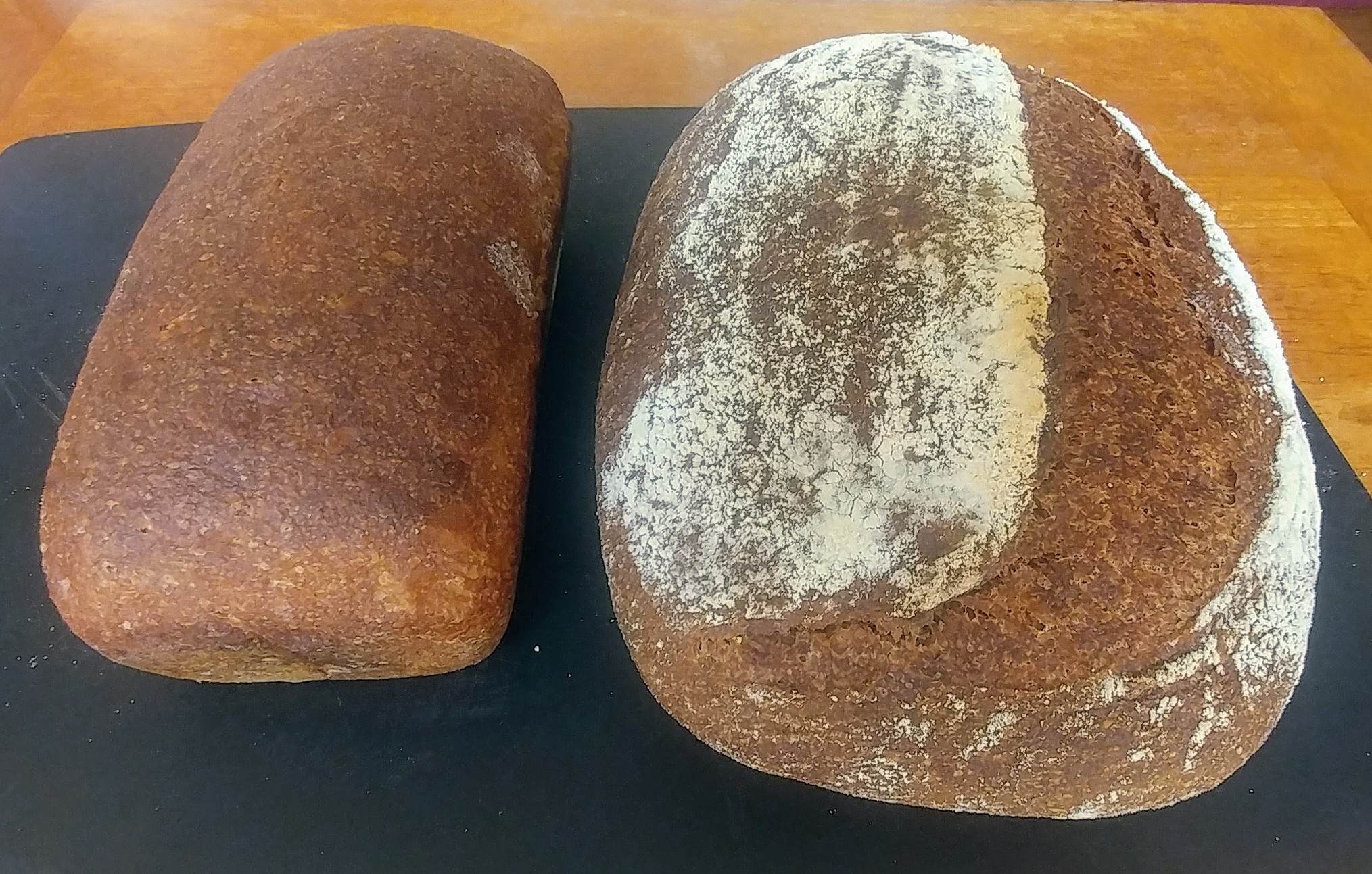 I just wanted to show off a little. I was happy with these pretty sibling loaves. I'll post again when we cut into them to show the crumb.
This was a 7 hour bake from milling to taking them out of the oven, not counting the two levains I built the night before: one yeast water and one sourdough.
I autolyse the flour for an hour using yeast water with a bit of barley malt syrup mixed in, then kneaded in the salt, levains, and a few tablespoons of extra virgin olive oil. Hydration was my usual for fresh-milled spelt: 73%.
Bulk proof was about 3.5 hours, undisturbed. Then it got two letter folds at half hour intervals, divided, preshaped, rested, shaped, and final proof of 1/2 hr for the pan loaf.
I've been putting the bigger loaf into the freezer in a banneton after 15 or 20 minutes of final proof so that I can bake one loaf at a time, which seems to work fine. It stays in the freezer for 10 minutes to chill down, then goes into the fridge until I'm ready to put it in the clay roaster (after the pan loaf is done.)