I baked my first croissants today (it was a three-day process) and they were a hilarious failure! Can someone help me figure out where I went wrong?
I do have some ideas. During the second day when I was making the folds, it was very hard to roll out my dough, but I kept going. I probably should have put the dough into the fridge to relax the gluten.
On the third day, I noticed the butter was starting to melt a little when I was shaping them. But I already cut them all out and was going to let them proof, so I didn't put them back in the fridge. 
Did I also under-bake them? The top was browning a lot, so I took them out after 17 minutes in a 400F conventional oven. 
Is there anything else that probably went wrong?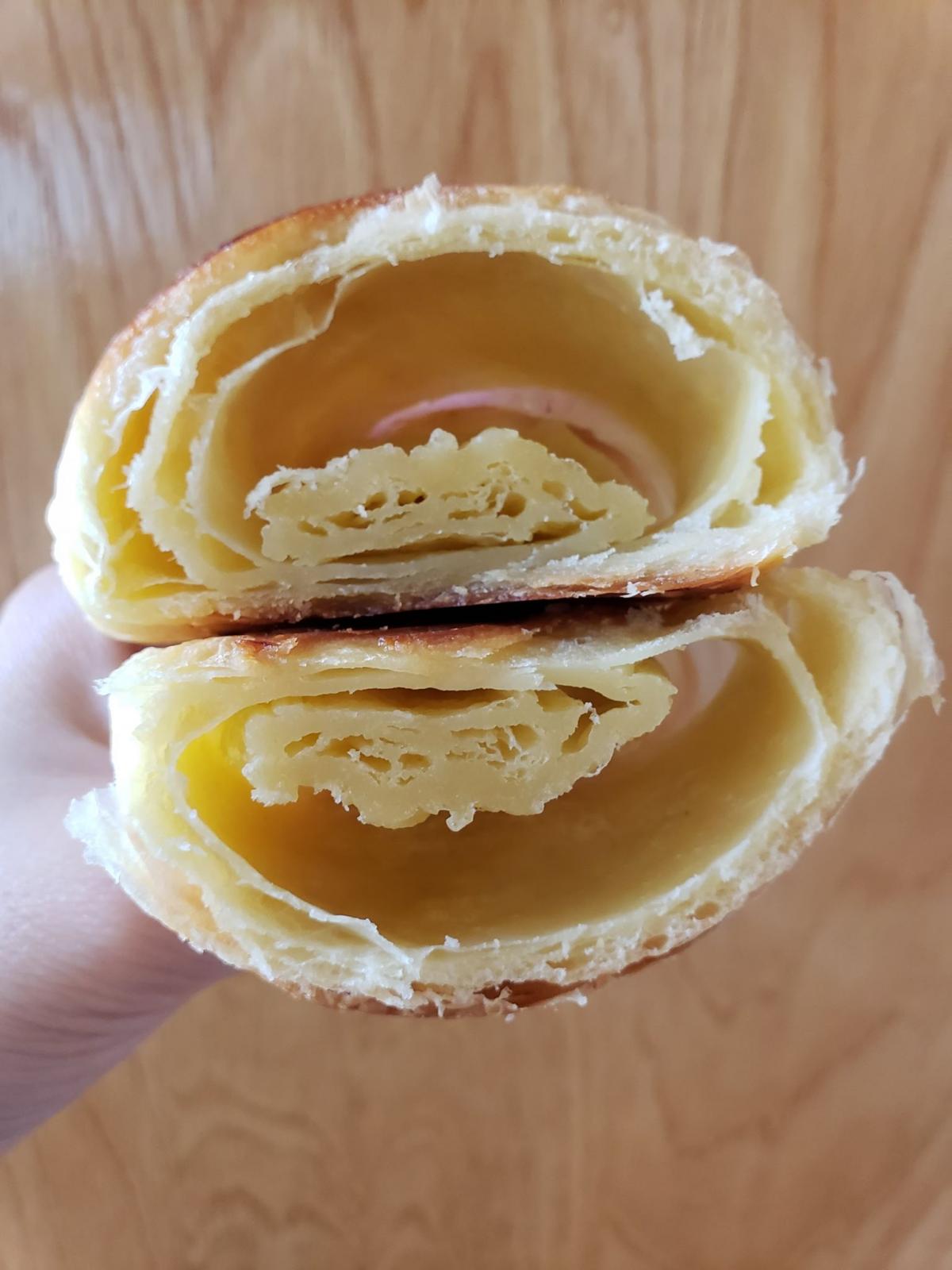 https://www.youtube.com/watch?v=hJxaVD6eAtc
This was the recipe I used. It was a no-knead recipe. Should I try a recipe that requires kneading or a machine?
Thank you in advance!!