FWSY Field Blend #2 w/raisins and pecans
keeping busy, kinda.  My wife wanted something with fruit and nuts for a next bake.
Forkish FWSY Field Blend #2, alfanso style.  This one uses a 100% hydration all AP levain and toned down to 75% overall hydration.  First time adding anything to this wonderful bread, but the match seemed made to order.
If you've worked with add-ins like fruit or nuts and made a shape like baguettes, you probably have come across a similar obstacle.  The relatively thin diameter of the dough often allows the additional product to dictate its shape somewhere along the length.  Hence one of these has a slender waistline.  Also scoring can be hit or miss with with so much interruption of a clean score due to the "bumpy" parts.  It's their being in the way of the score line as well as their weight and interruption of the contiguous gluten structure that may affect the eventual grigne. 
3 x 415g baguettes/long batards.
Last week it was another Hamelman WW levain, but covered in bran flakes and shaped as one girthy beast.  The near end was lopped off before I snapped the photo.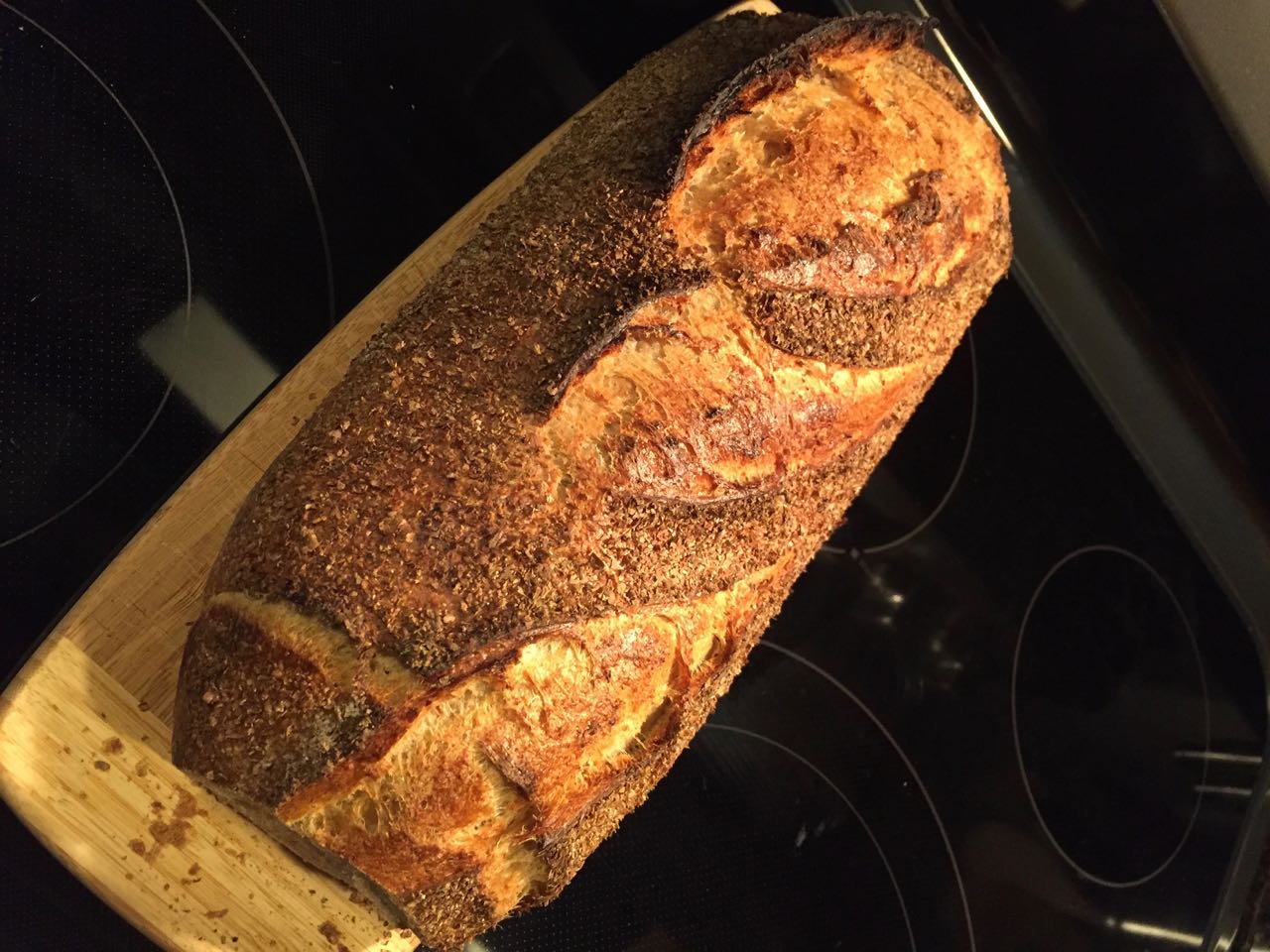 1250g x 1 batard.