100% whole rye loaf with brown rice grains
I followed the recipe posted by Felice on cookpad: https://cookpad.com/us/recipes/535757-100-whole-grain-german-rye-loaf-bread.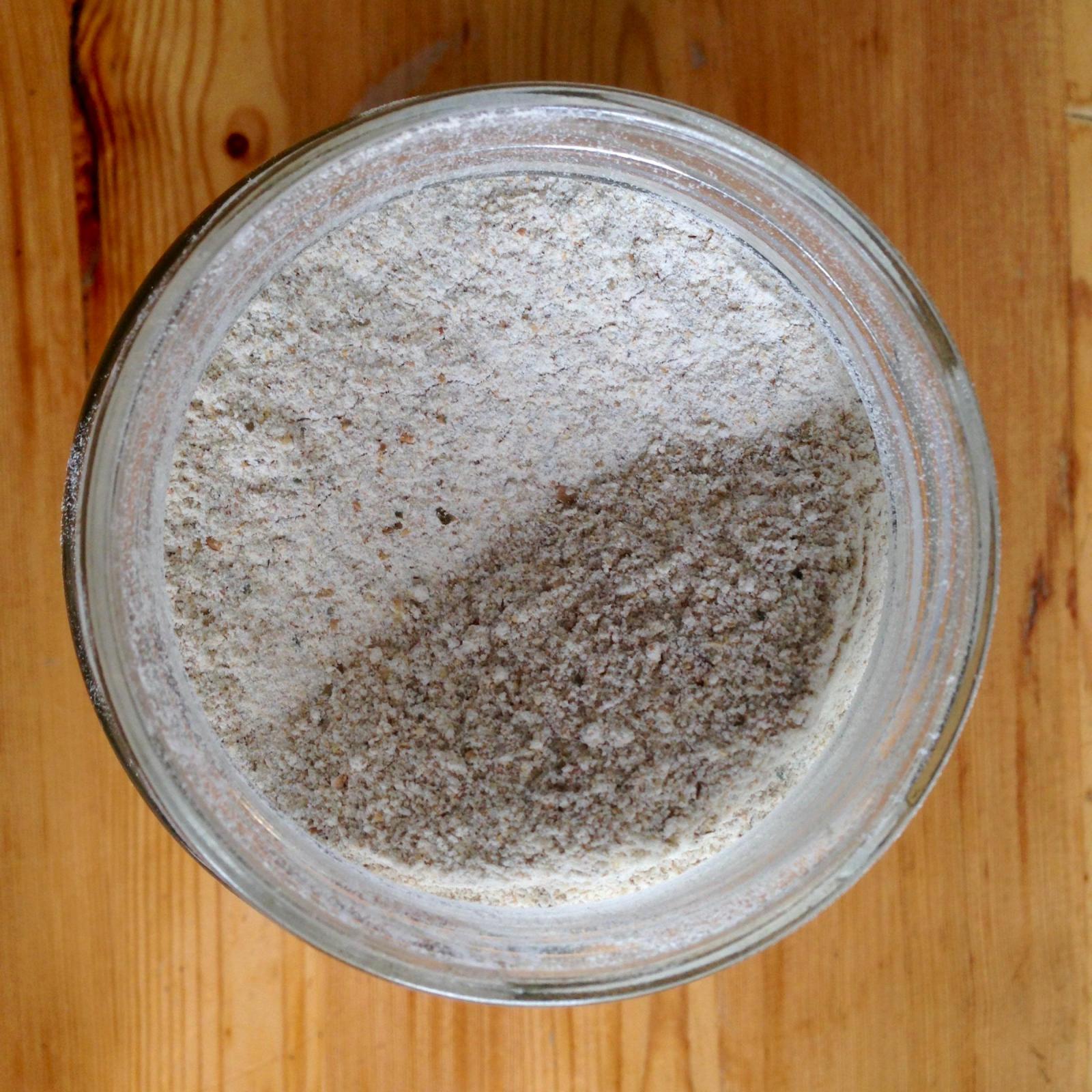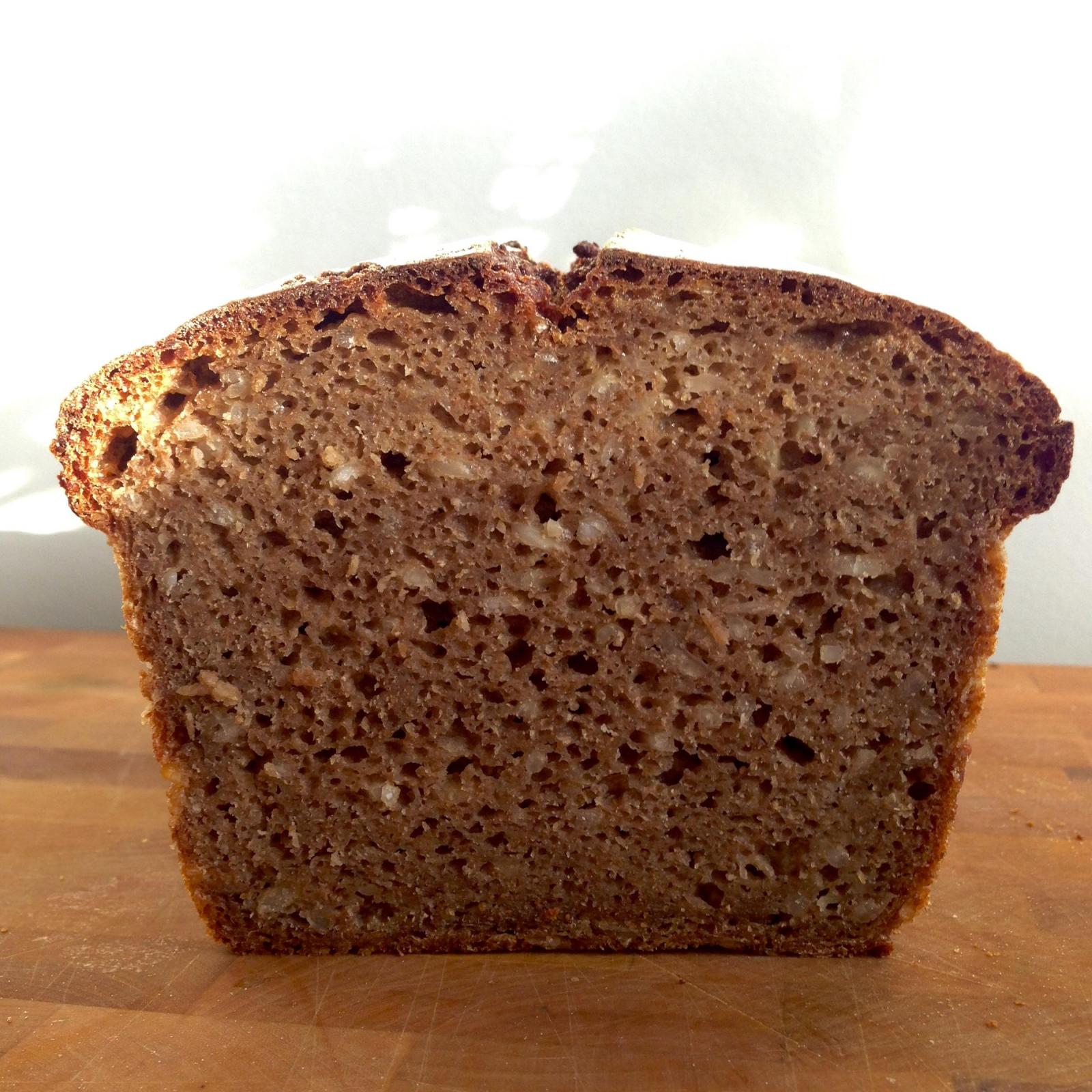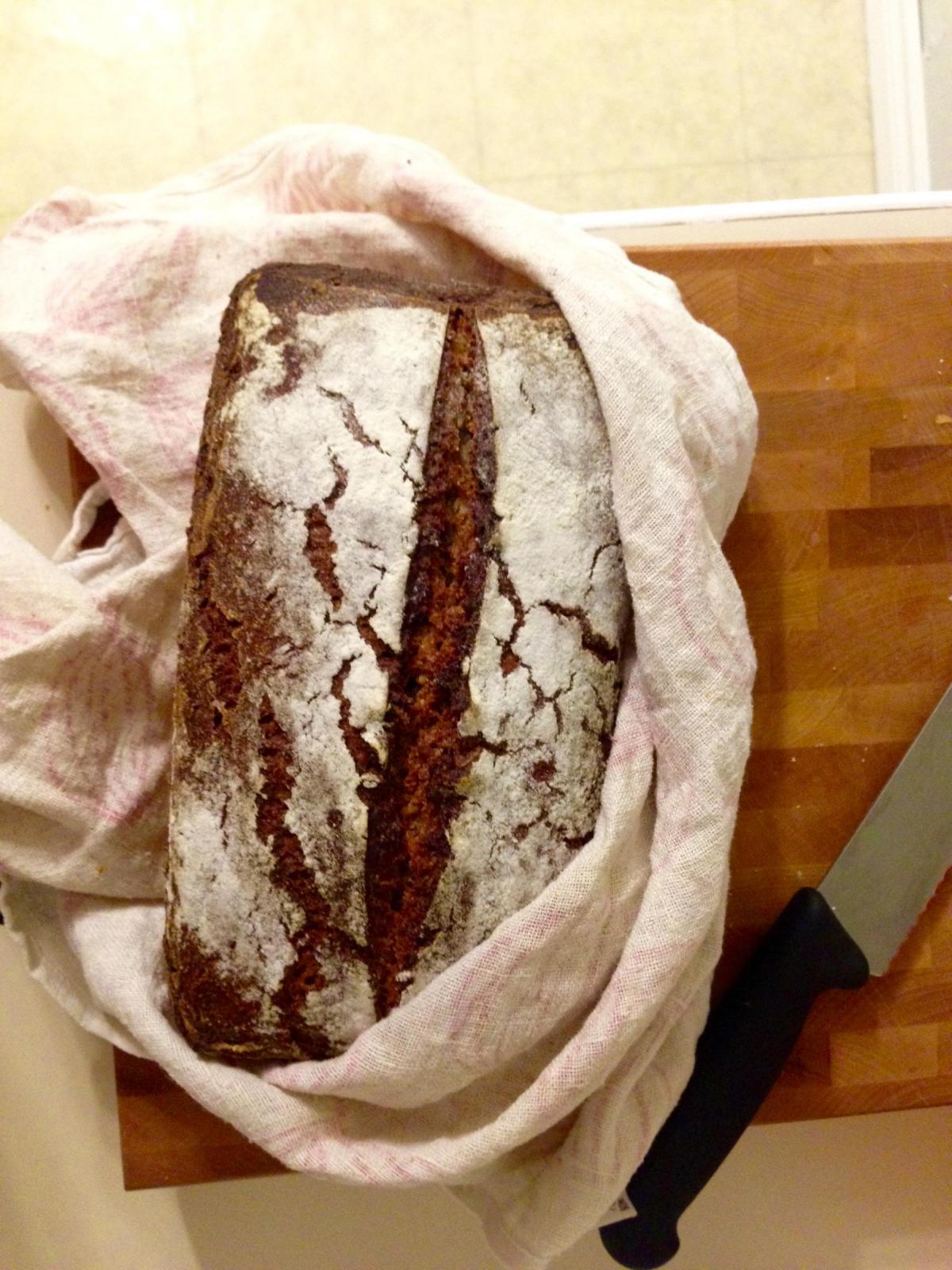 This is my proudest 100% whole grain loaf. I fed my whole-wheat starter twice, with whole rye flour, over a day before beginning the mixing of the "Rye Sourdough" ingredients together. I often struggle to find a warm enough place (25C? That is warmer than my apartment ever is!) for the starter and the loaf. This time around, I put the "Rye Sourgough" in a glass container inside a dutch oven that is filled just a little with water. With the dutch oven lid on, I heated it up very slightly then turn off the burner. I do this occasionally over the 24 hour rise. My loaf pan does not fit inside the dutch oven, so I turned up my bathroom thermostat and tucked the "Main Dough" against the rad.
Because I had neither sunflower seeds nor rye kernels, I decided on using long grain brown rice to add a little texture. I put the rice in a saucepan with water, and brought them to a boil and turned off the burner, letting the grains absorb water for 10-15 minutes. I let the grains cool off before adding the the "Main Dough" after all the other ingredients had been added.
After pulling the loaf out of the oven (followed the 3-step baking process), I wrapped it in a cloth, worried the top crust was overdone and too dry, not that that would have helped!
This is my first blog post, and did not prepare very well. I do not have many photos of the process, but Felice on cookpad provides helpful reference images.
Overall, the recipe and steps are simple and few, so I recommend it as a beginner Nordic style bread.