Gluten-Free Sourdough Bagels
Made with buckwheat sourdough & a blend of buckwheat & cassava flours.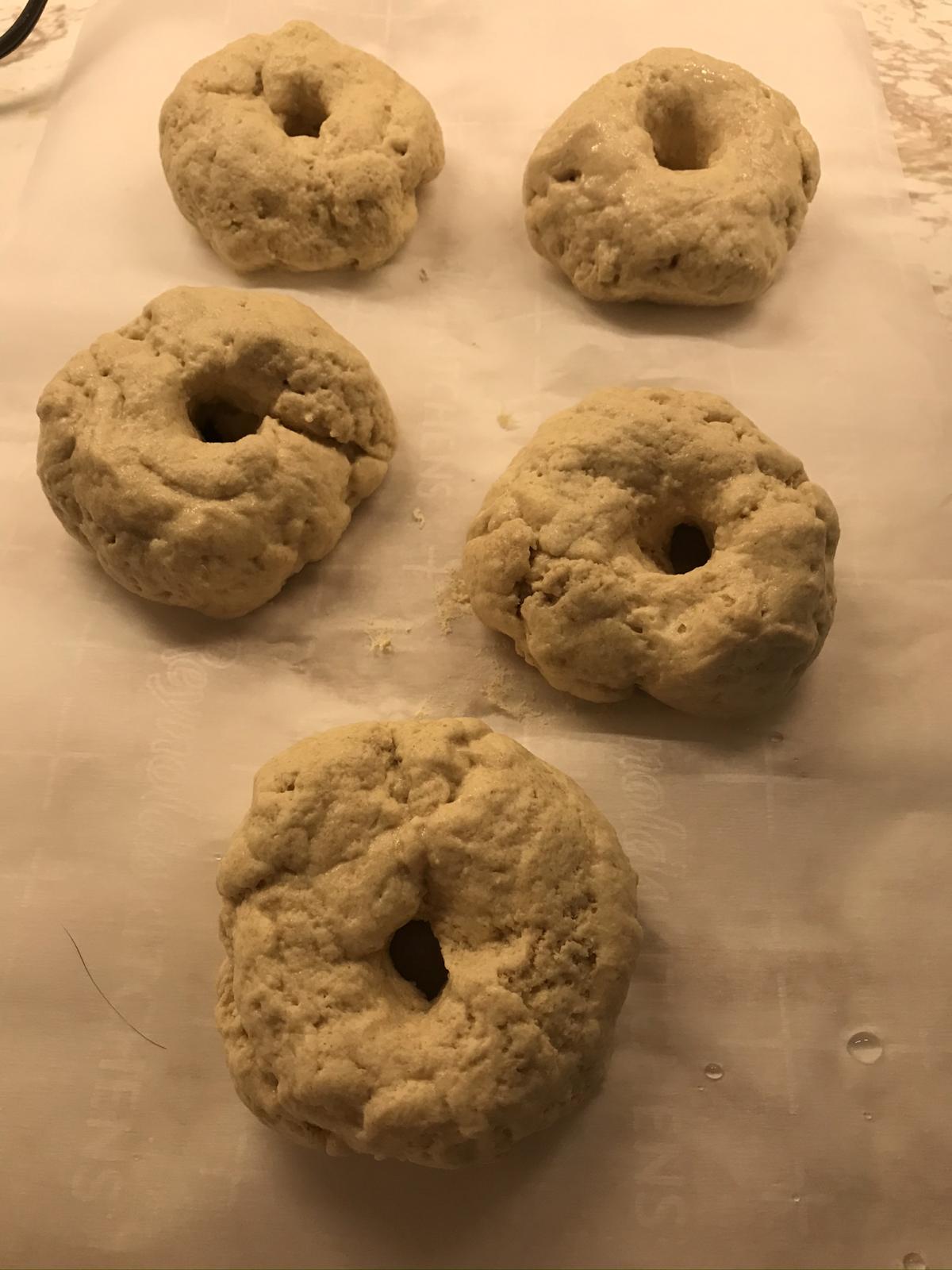 Dough shaped & held together nicely. Measured 135-g for each ball; total of 10. To keep it from sticking, before forming dipt hands in a shallow plate of water.
Forgot to take a picture of the water bath stage *oof*. Blended water, sorghum syrup & salt & brought to slow rolling boil. Worked with one bagel at a time; sliding from slotted spoon into boiling water. Once it rose back to the surface, removed to the baking pan & sprinkled with "everything" blend.
Baked batches of three on the toaster oven's broiling pan at 350-degF for 20/25-min. Removed to wire rack to cool.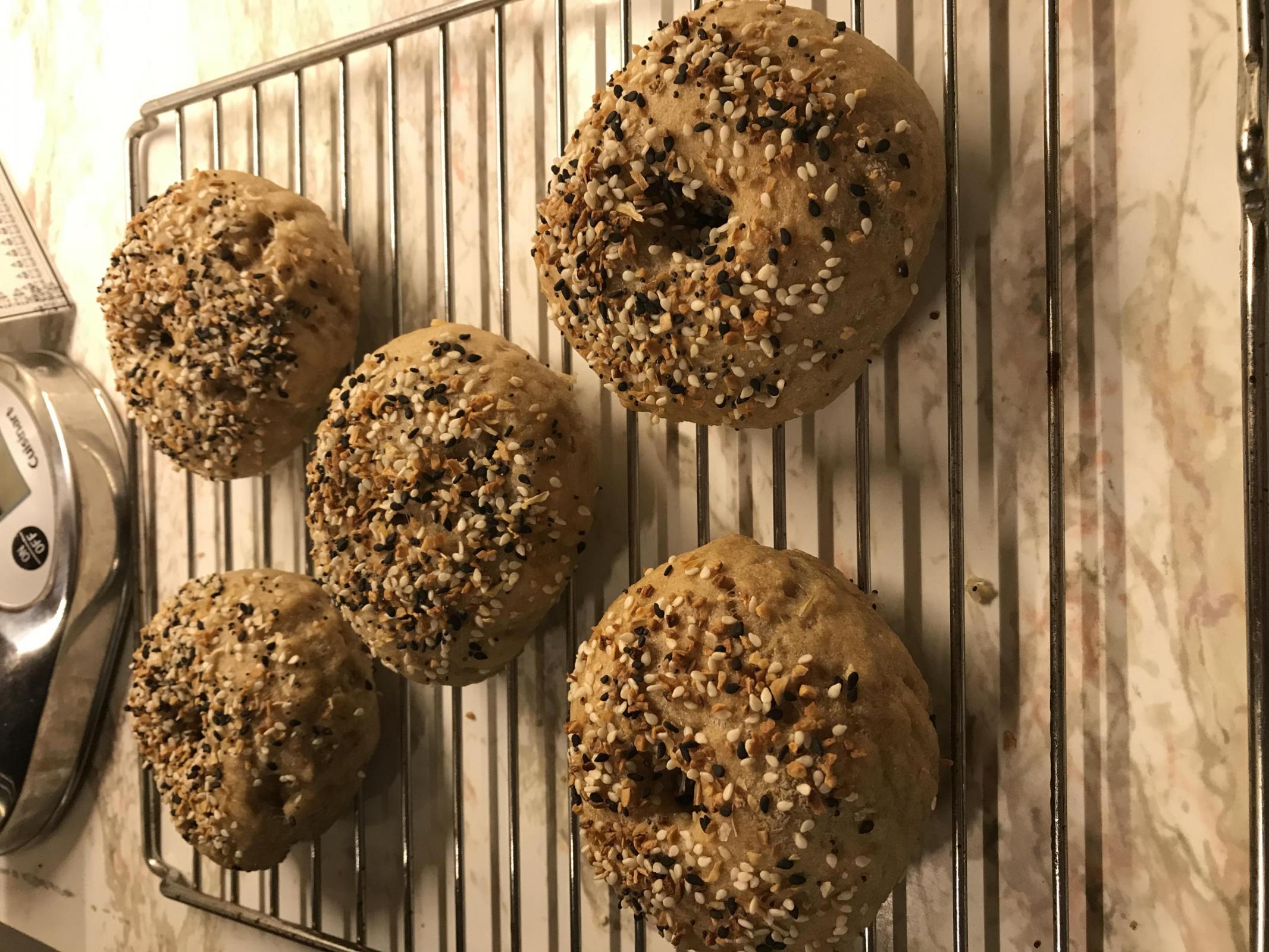 Hmm... also forgot to take any pictures of the crumb. Believe me, they're chewy like "real" bagels with a hint sourdough. Think the "everything" blend obscured it a wee bit. Probably too heavy handed, HaHa.
Parboiling is the key to chewy textured bagels I learned many years ago. Leap of Faith to boil gluten-free dough.
For the first batch of real, honest for true bagels, these were good. I ate one hot & plain just to be sure they were edible. So glad I stepped outside of my comfort zone.