marking time in times of recommended quarantine
Being in the higher risk category, age-wise, I decided to put my generally lazy normal life on hold.  Instead I'll remain at home almost all the time, and become even a bit lazier.  Given that, I'll probably be more in the mood for the occasional sandwich.
This is a 1200g rye with caraway, which should make some great sandwich bread and some even finer toast.
25% rye, 73% hydration.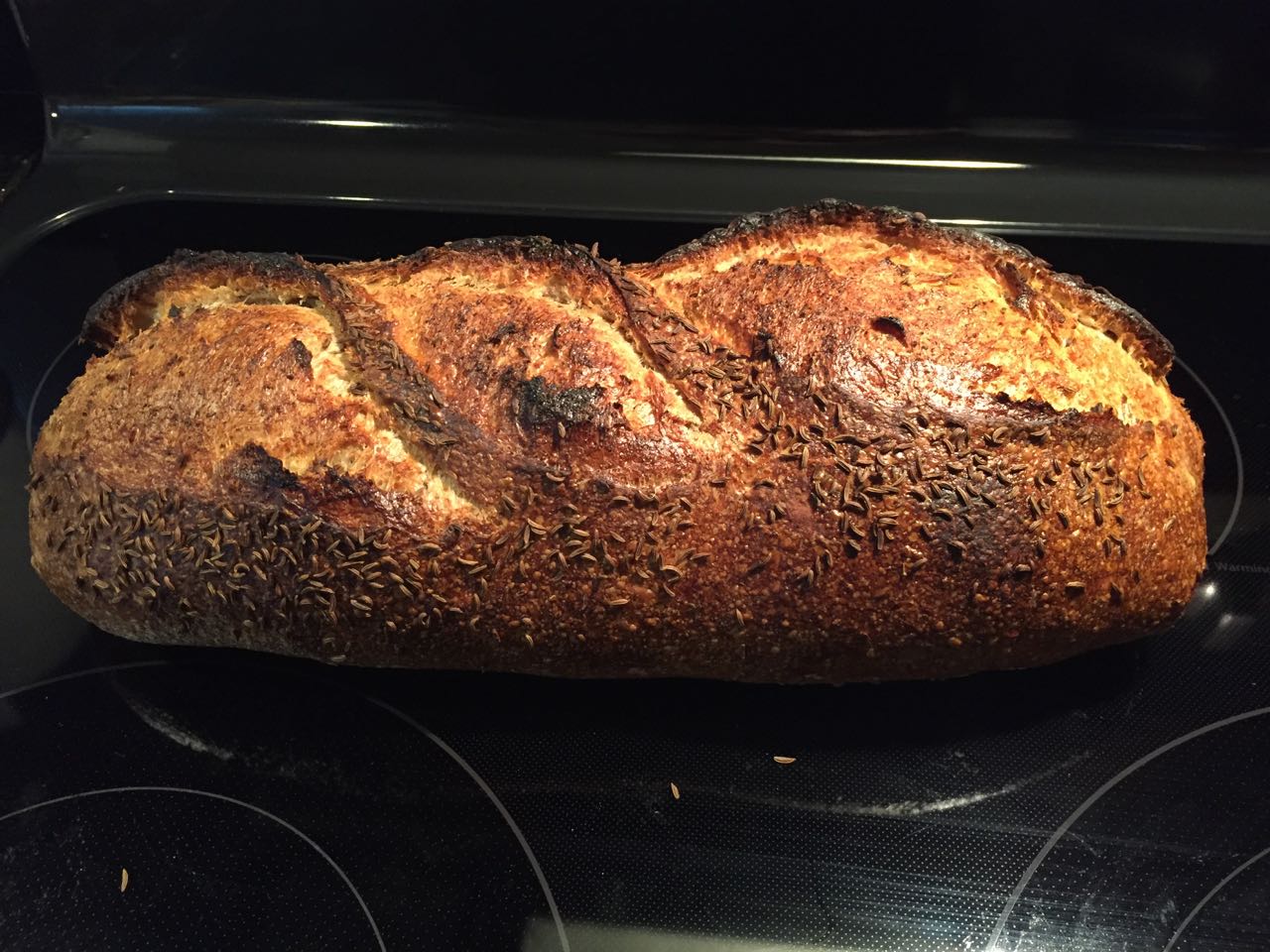 Sitting atop is the remainder of the previous bake.  A relatively normal sized baguette.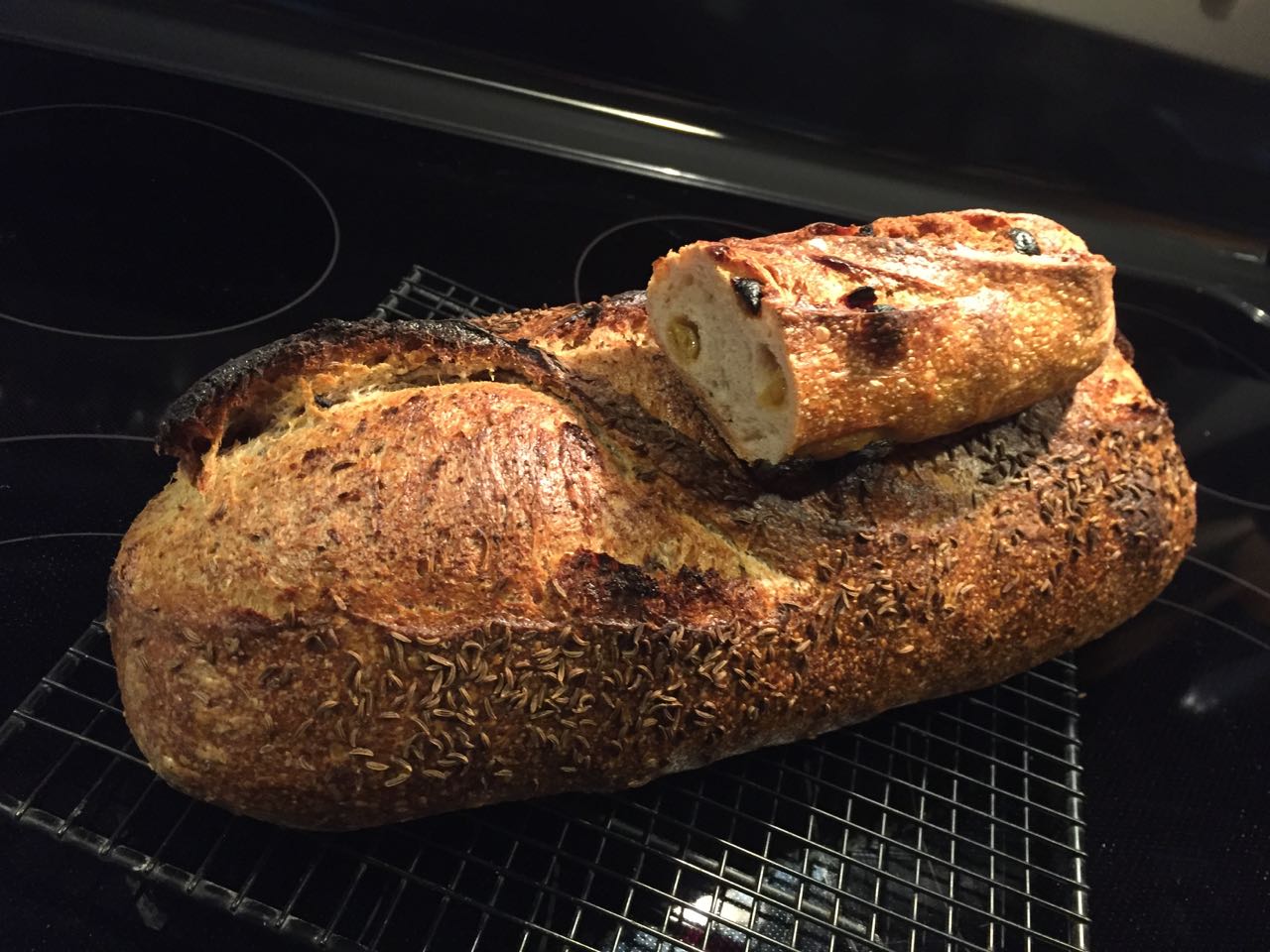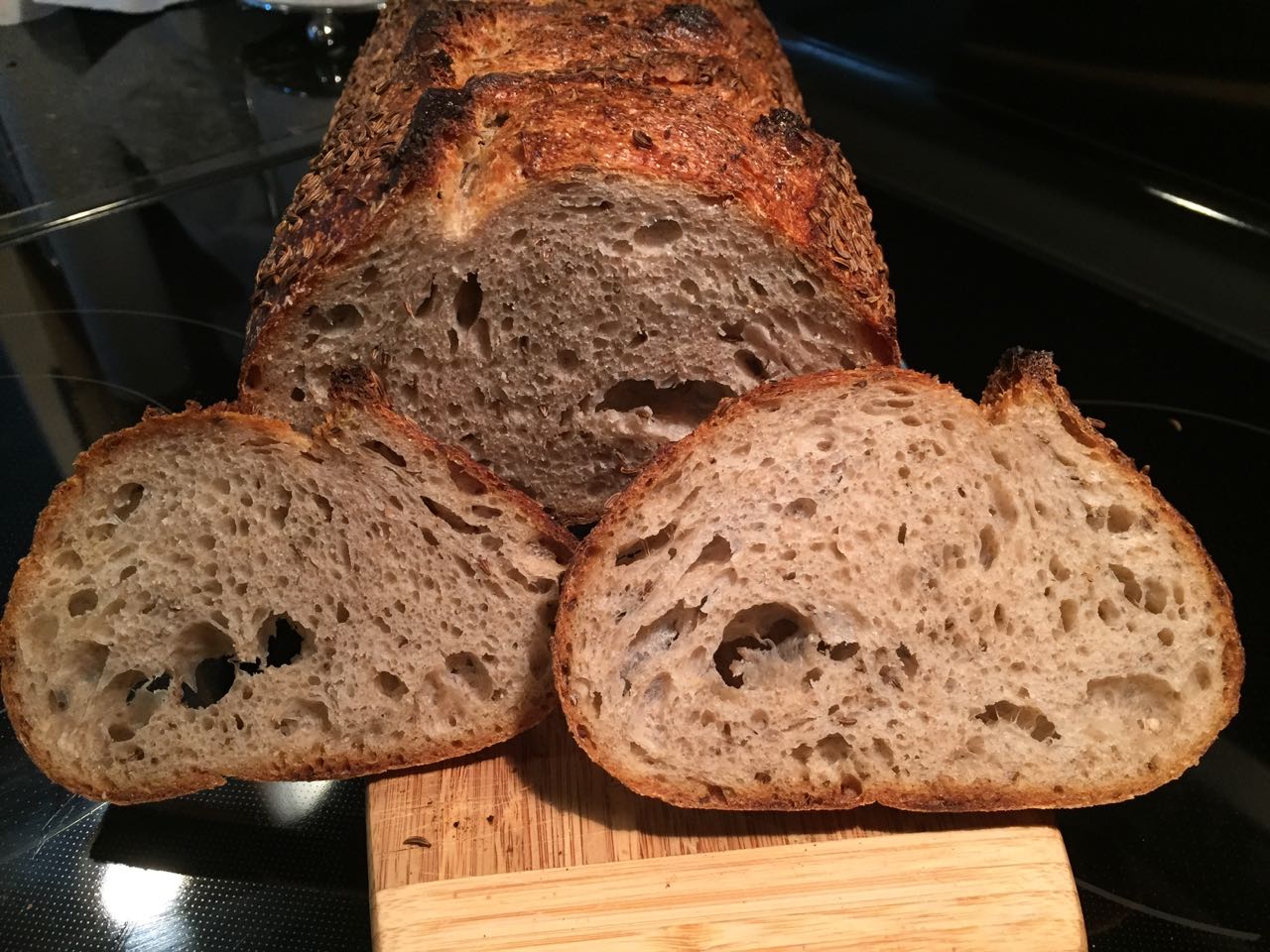 Who needs some stoopid dopey baguettes anyway?