Bouchon Croissant Recipe. Thoughts?!
Hi Everyone!
I am new to this forum. I have been lurking for some time but I finally created an account because I am sure my friends are sick of me talking about croissant and pastries all the time. So, I am excited to join this forum and stop bothering my friends.
Over the weekend, I made croissants using Bouchon's croissant recipe. Overall, it was a solid recipe but I wanna adjust it to be more airy and fluffy with more pockets inside. Has anyone tried bouchon's recipe? What are your thoughts and how did you adjust/modify it?
My thoughts: Great crust. Very flakey and crunchy. Even the next day, it still maintained a good crust. I've used Bruno's recipe and in my humble opinion, it's good the day of but the next day it wasn't as crunchy.
Great flavor. I don't know if it's the expensive butter, poolish, or malt powder but the flavor was very good. Rich and buttery.
Downer: heavier dough, more dense, not as airy and fluffy with honeycomb.
Personally, I thought this recipe had way too much butter, definitely more than half. It's a recipe of 500g of AP and 330g of butter. I think next time, I will cut it down to 275-300g of butter. 
Also, the recipe calls for the dough to be in the freezer for 20 mins between each turn. Which is fine but I did mess up the lamination a bit because of that because the ice became became cold faster in the freezer and it shattered a bit so after that the 2nd turn,I just left my dough on the bench for 5-10 mins to bring the butter to room temp before continuing the roll. I should've know better but oh well, next time.
I really like the recipe but I want to maintain a good crust without the denseness, but I want more honeycomb and fluffy inside of croissant with a good crust on the outside Any suggestions on how I can adjust this?
Here are some pictures from Bouchon's recipe: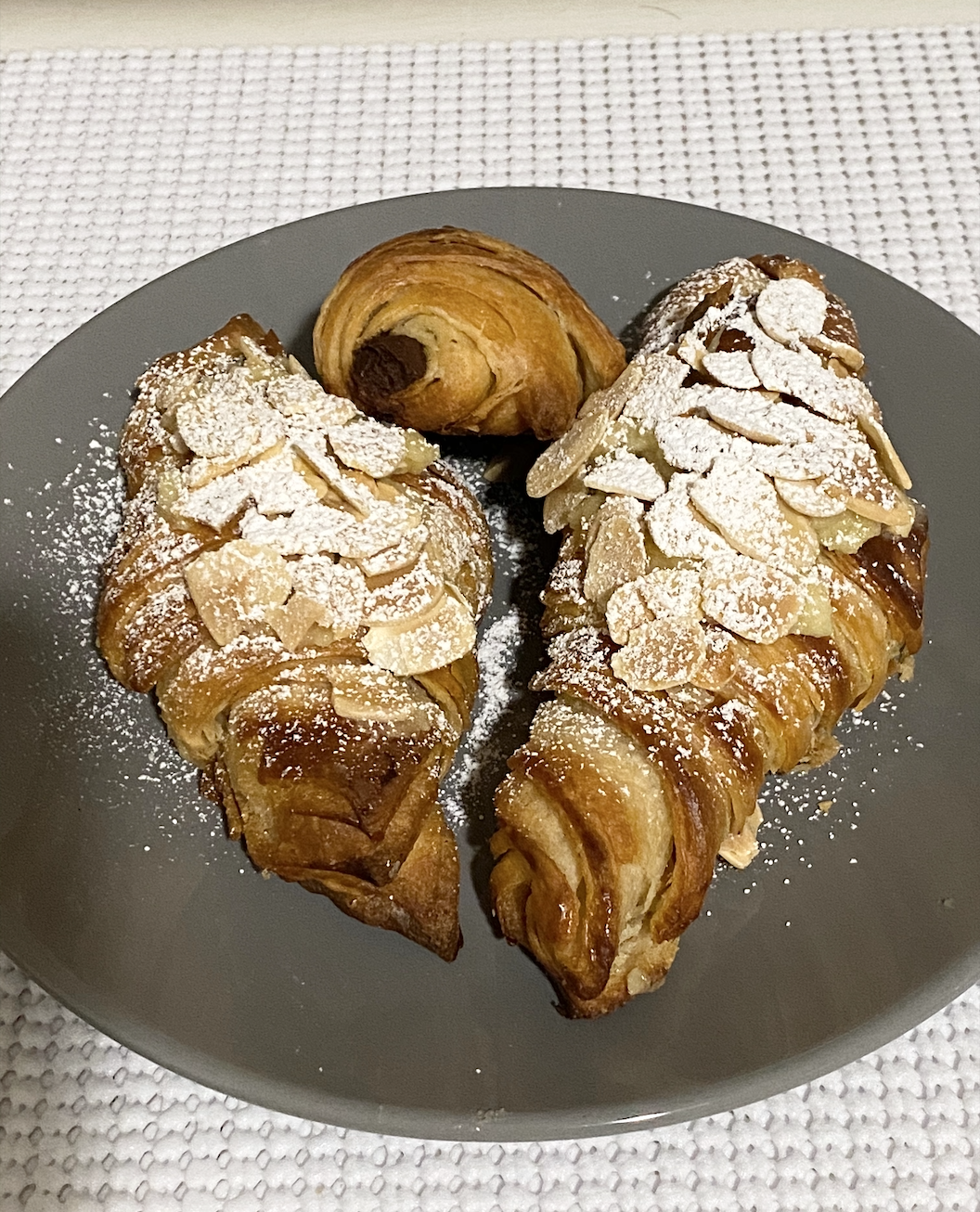 Inside (I did mess up on lamination slightly but the dough was a heavier dough and I knew it would be a more dense croissant)
And this is also where I'd like to adjust in the recipe to make the inside more honeycomby and fluffy.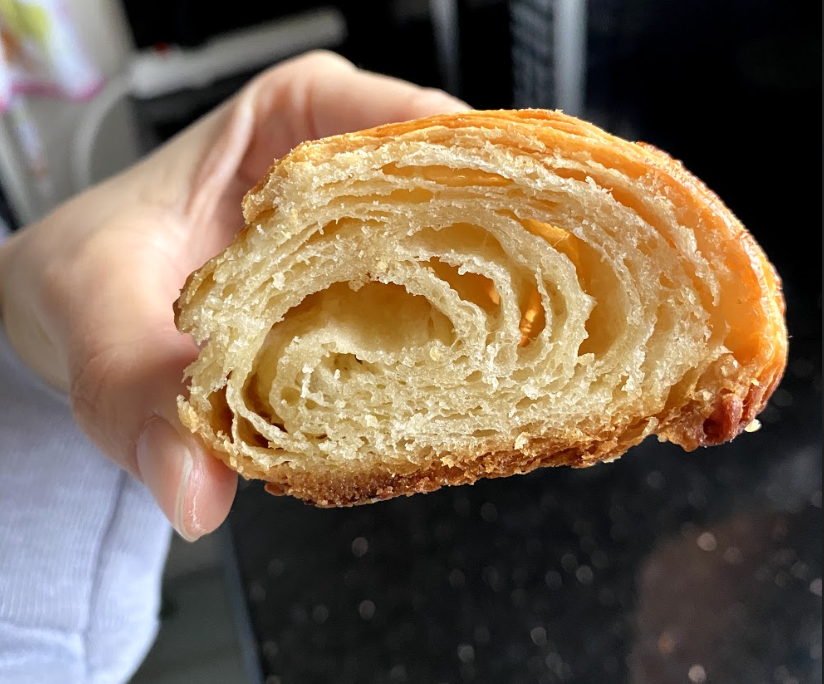 And these are some croissants I made from other recipes:
This is a good recipe, from the youtuber "Magic Ingredients". I did adjust her recipe a wee bit to my personal preference. However, I still prefer the flavor from Bouchon's recipe. In terms of flavor wise, Bouchon's recipe is really tasty until I find a new recipe to try :).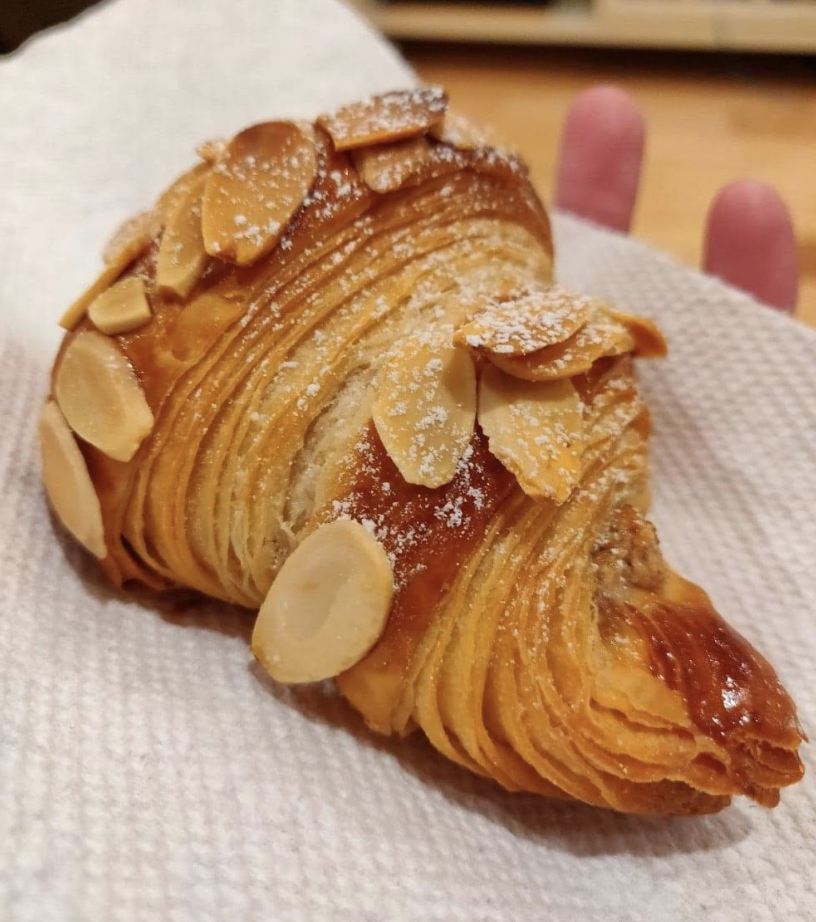 And another one:
I liked the honeycomb and fluffiness of this one :)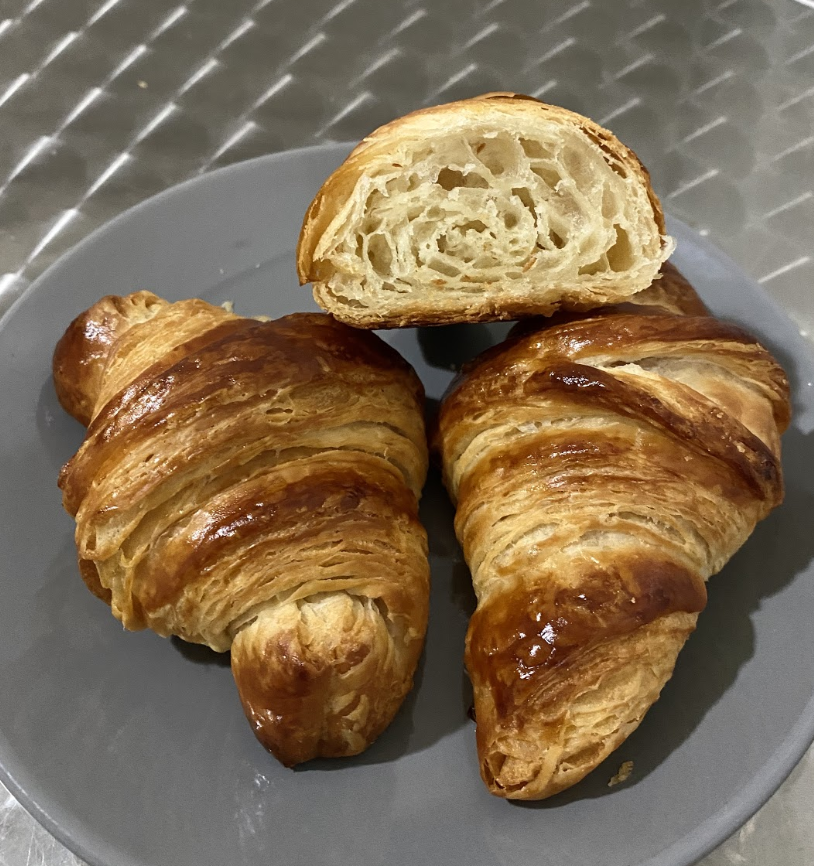 Thanks!