February 16, 2020 - 8:40pm
and I made a big fat sesame semolina long batard @1000g, and placed a full sized apple in the photo for size comparison.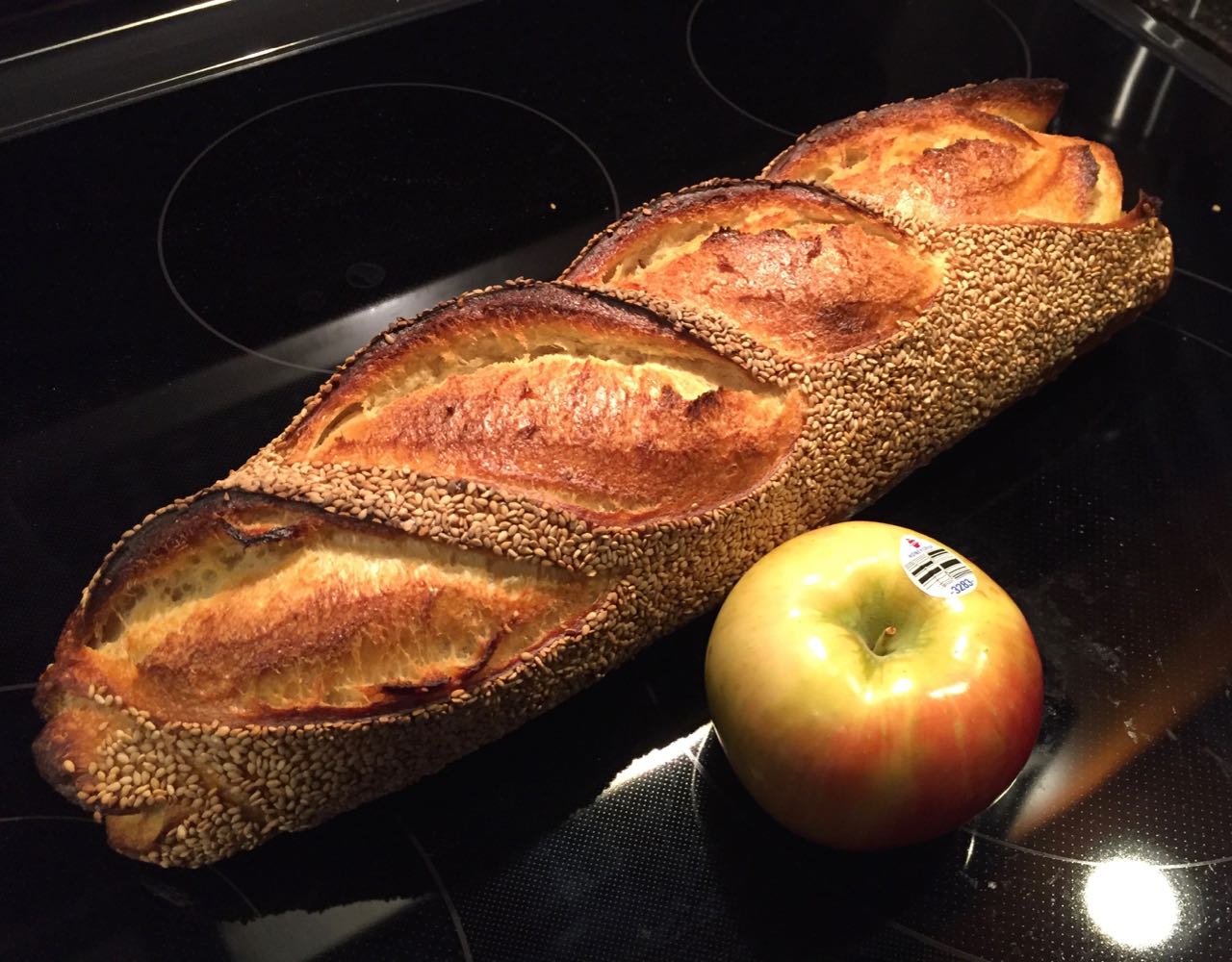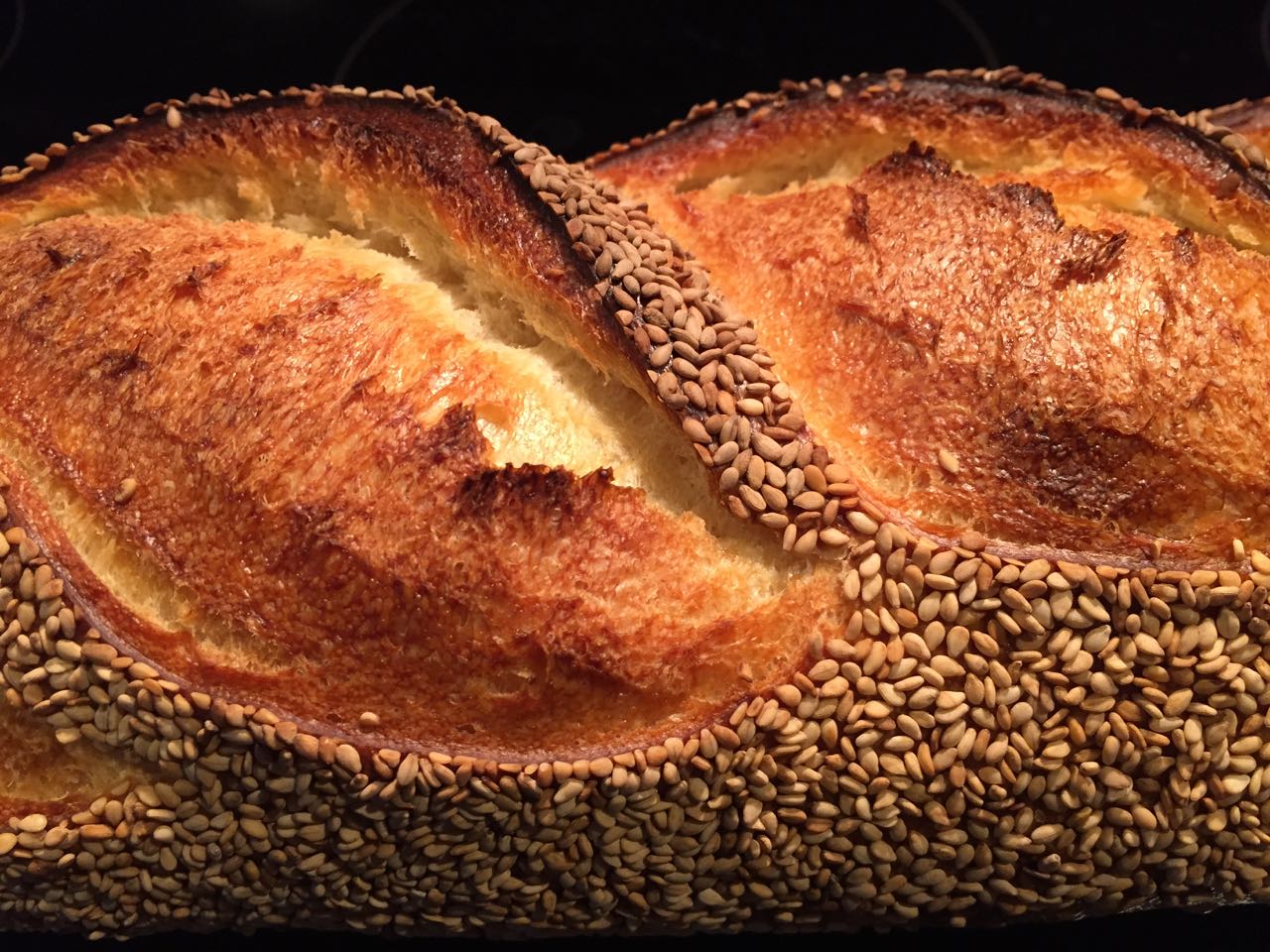 And a tray of Cinnamon Buns, alfanso style.  These are made with laminated croissant dough, and I haven't been able to locate elsewhere where such dough is used for these buns.  Therefore these are alfanso style.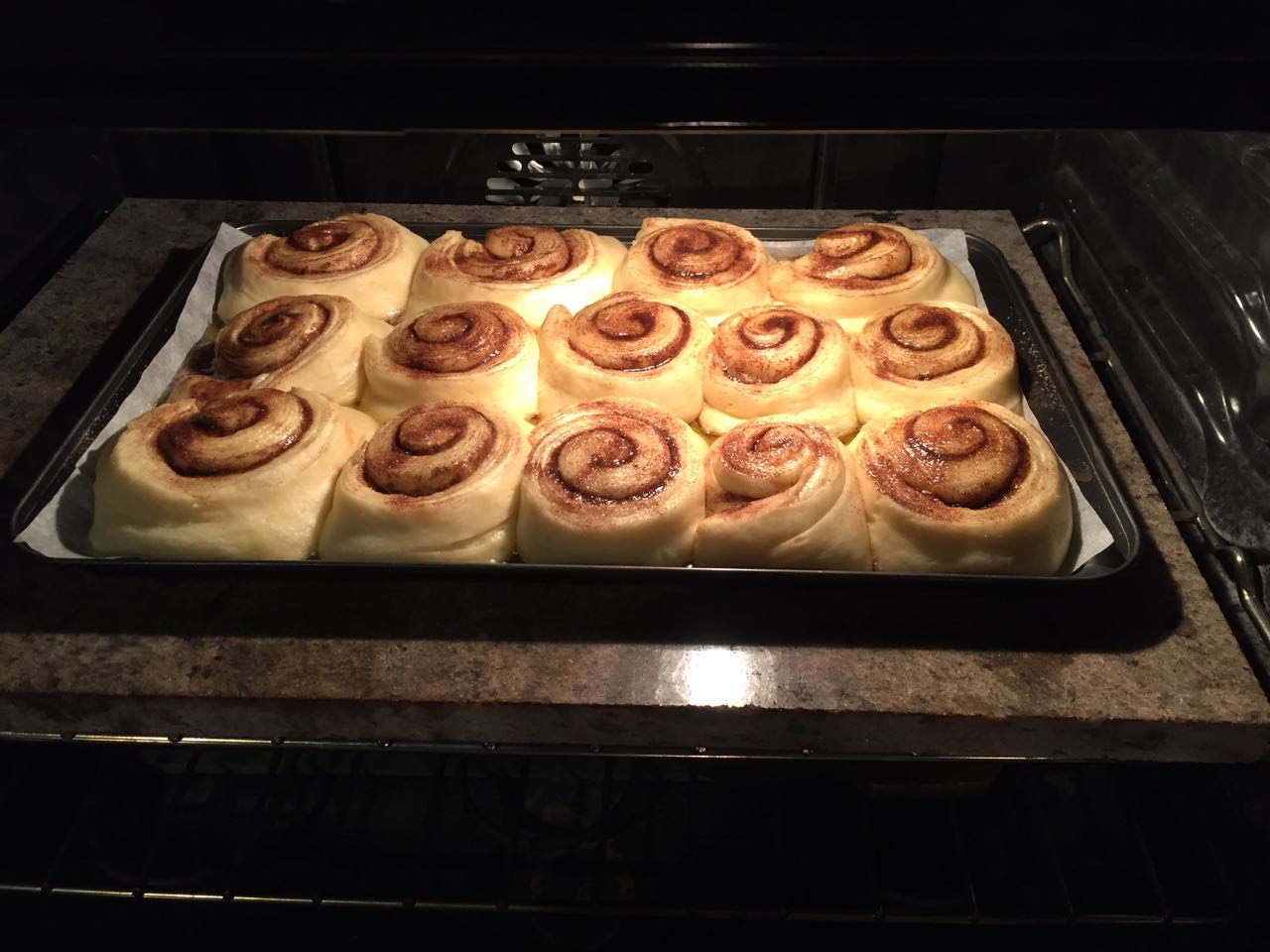 If you look carefully, you can see the laminations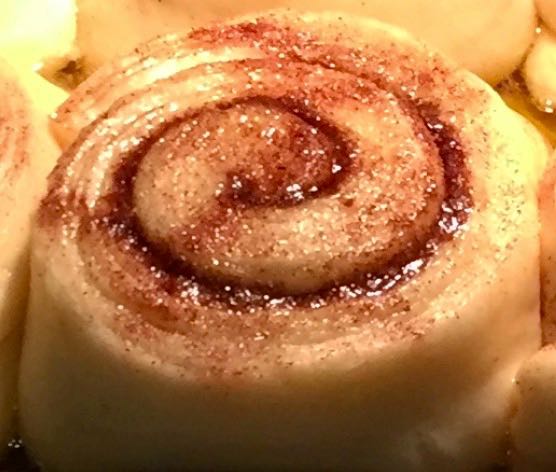 And whilst visiting the Old Spanish Monastery today I happened across my namesake, so for the first time since signing on to TFL I've decided to change my avatar.