October 6, 2019 - 11:57pm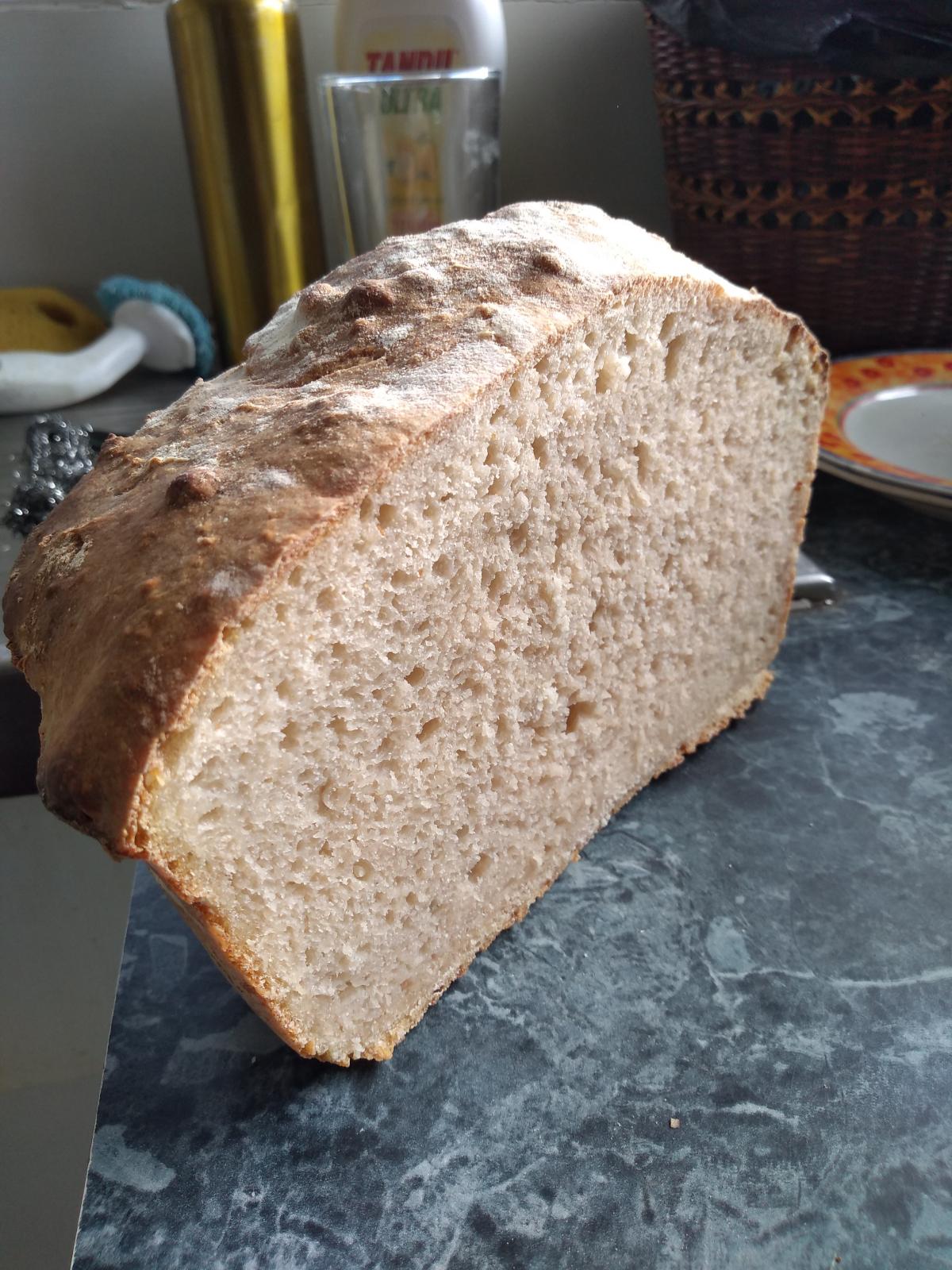 Hi all.
I'm new to making bread. I've been given a starter culture, and have baked 5 loaves of sourdough, but I need some help with my no kneed bread (the thing that appeals is it's easy and doesn't require kneeding)
All in all it's quite good though, as it's nicely moist. I'm probably being fussy, but it seems too dense, and I'd like it slightly "fluffier, or lighter, or holier".
My recepie is, (approximately as I'm still trying to get it right):
1.5 tblspn pink hymo salt, 4 cups standard white flour, 2.25 cups water (cold after being boiled), 1 cup of starter culture that's been fed and is active.
Method is: I mix it gently, let it prove which it does beautifully, and bake it on pre heated 220° for 1hr, 10 mins (oven is gas fan forced and temp maybe inaccurate, so I'm playing with it, but 230° seems too hot and is close to burning the crust).
I wonder if it's as simple as not pre heating my oven, allowing it to rise more before temp knocks the growth out of it? Seems logical as a bit more of a rise would get the job done?
I'm keen to get the basics right before I start inserting seeds and the rest, so any tips on my issue would be appreciated.
Thanks so much,
Matt