Hi guys 
I made this today, a 50/50 white and black wheat wholemeal seeded loaf.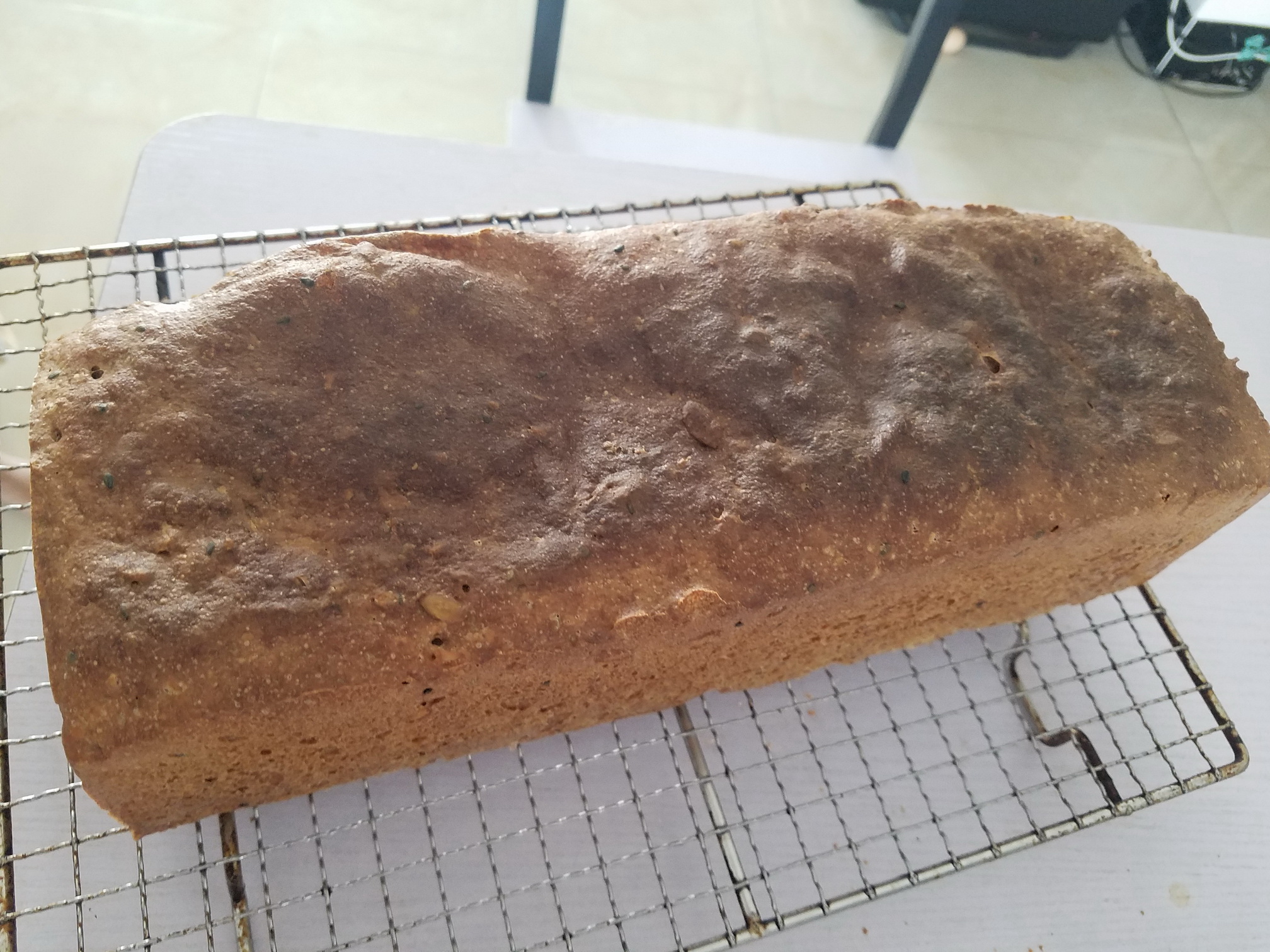 Now I've had this problem a few times. I should point out that I live in Southern China now and the atmosphere here is pretty humid, hot 30C and have air-con on, where I proof is usually around 27 to 29C as it's the room next to where we have air-con so I leave the door open. 
I have a feeling that the dough was a little too wet, now I should also mention that its not a sourdough loaf, I used a bakers instant yeast.
Here is the recipe I followed. 
410ml Water
3 tblsp Milk Powder  
2.5 tblsp Brown Sugar
1.5 teaspoons Salt
3 tblsp Oil
2 cups All Purpose Flour 
2 tblsp Gluten
2 cups Wholemeal Flour
1 tblsp Wheatgerm
1 teaspoon Instant Yeast
½ Vit C tablet crushed
  Seeds I added were pumpkin seeds, sunflower flower, flax and sesame seeds, about 1 tblsp each
Any thoughts ?
All suggestions welcome : )
Stig