September 8, 2019 - 4:49pm
Pumpkin and Thyme, 75-ish hydration.
Objective: Use up a can of pumpkin that's been in the pantry since last year's frenzy of fall baking, ha. 
Levain: 50g refrigerated starter, 100 g water, 100 g AP, overnight at RT (60s nowadays)
Main dough: 500g flour, 200g water (held back about 30g for the salt) 125g canned pumpkin. Autolyse for ~30 mins. Incorporate 10g salt with pinch and squeeze. 
One turn every 45 mins or so, or when I remembered for about 4 hours. Shaped and put into an oiled bowl (no bannetons, sigh) for a ~16 hr retard. Incorporated about a tablespoon of fresh thyme on the last 2 turns. Decorated with a few rolled oat flakes- if I'd thought ahead I would have had pepitas haha 
Baked at 450 in dutch oven, 25 lid on/20 off after a 1 hr hold at 75 degF. Measured internal temp at 200+ after baking.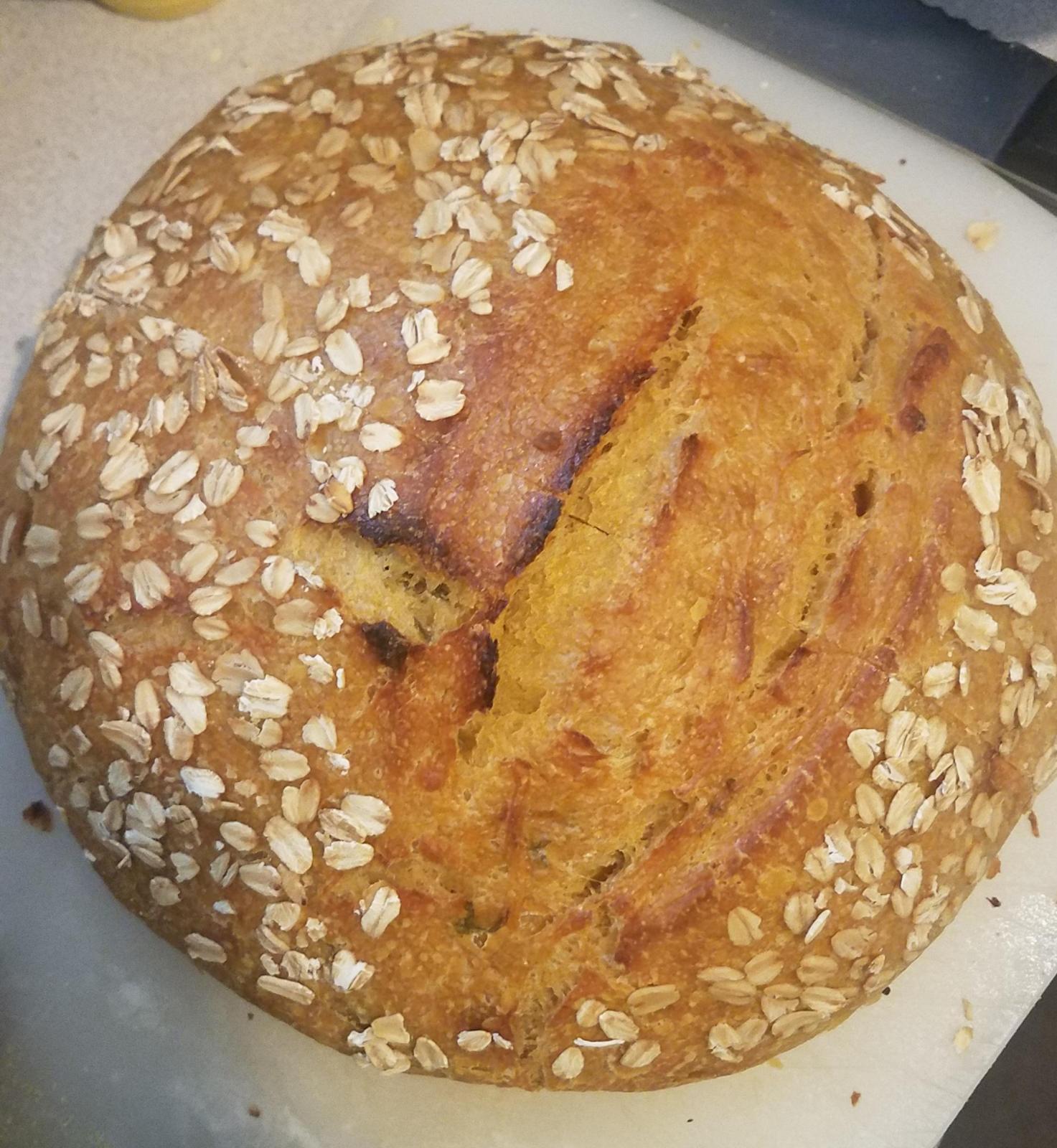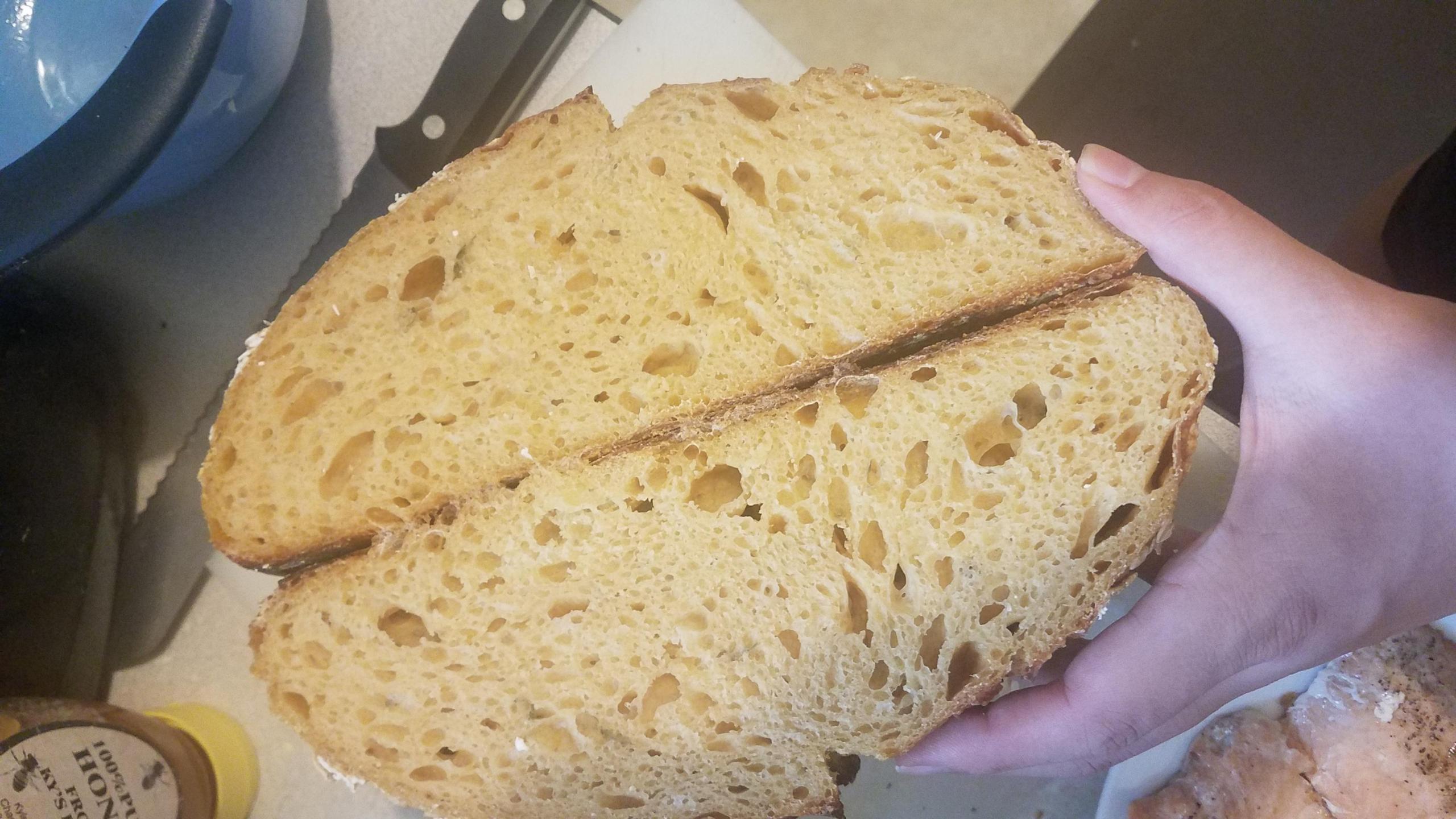 Flavor: Good, but like a standard sourdough with thyme. No discernable pumpkin flavor, unfortunately. Might have to try a more strongly flavored/dryer? winter squash (I'm partial to kabocha) and see what happens!