August 18, 2019 - 12:11pm
Bright red spots in starter.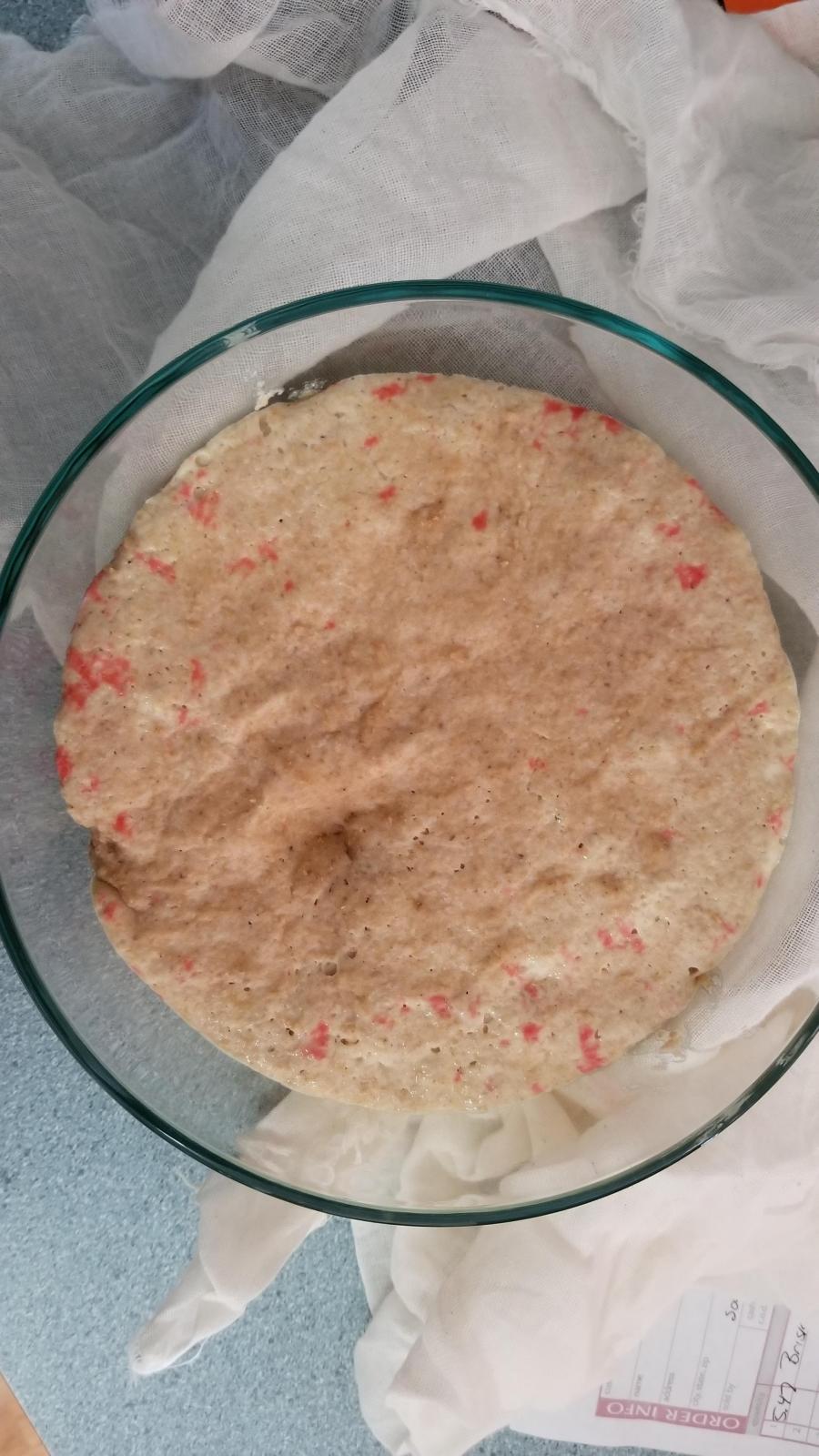 I was building a new starter and noticed bright red spots before it was even 24 hours old. I have never run into this before and just curious if anyone else has.  
I am going to dump it and start over, but am very curious what caused it.