When my bread is baking in the oven, I have quite a few different process steps, with different times for each step.
Up till now I've been using a push button standalone timer with LCD display to time the steps, but after a while it gets rather tedious, so I had a look for a timer app for my phone. I have a Galaxy S7, so needed an Android app.
I came across one called "Multi Timer Free", which fits the bill perfectly. Have a look at my phone screenshot and it should be pretty self explanatory: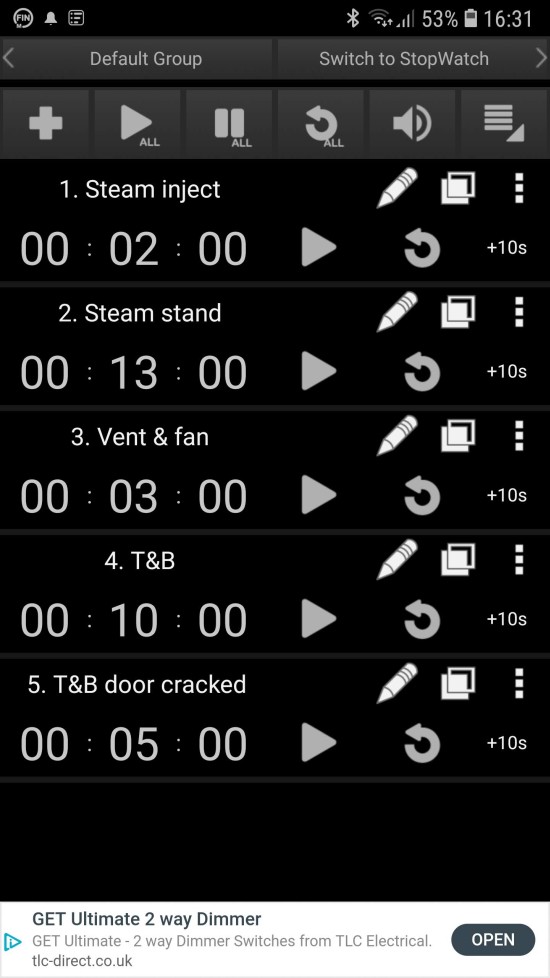 You can have the timers linked, but currently each one is standalone.
Multi Timer is very customisable and may be of use elsewhere in the bread making process. It's free to install and use, in return for some not very naggy adverts.
There doesn't seem to be a direct IOS equivalent, but I'm sure there will be similar apps.
Lance