Sundried Apricots Walnuts Sourdough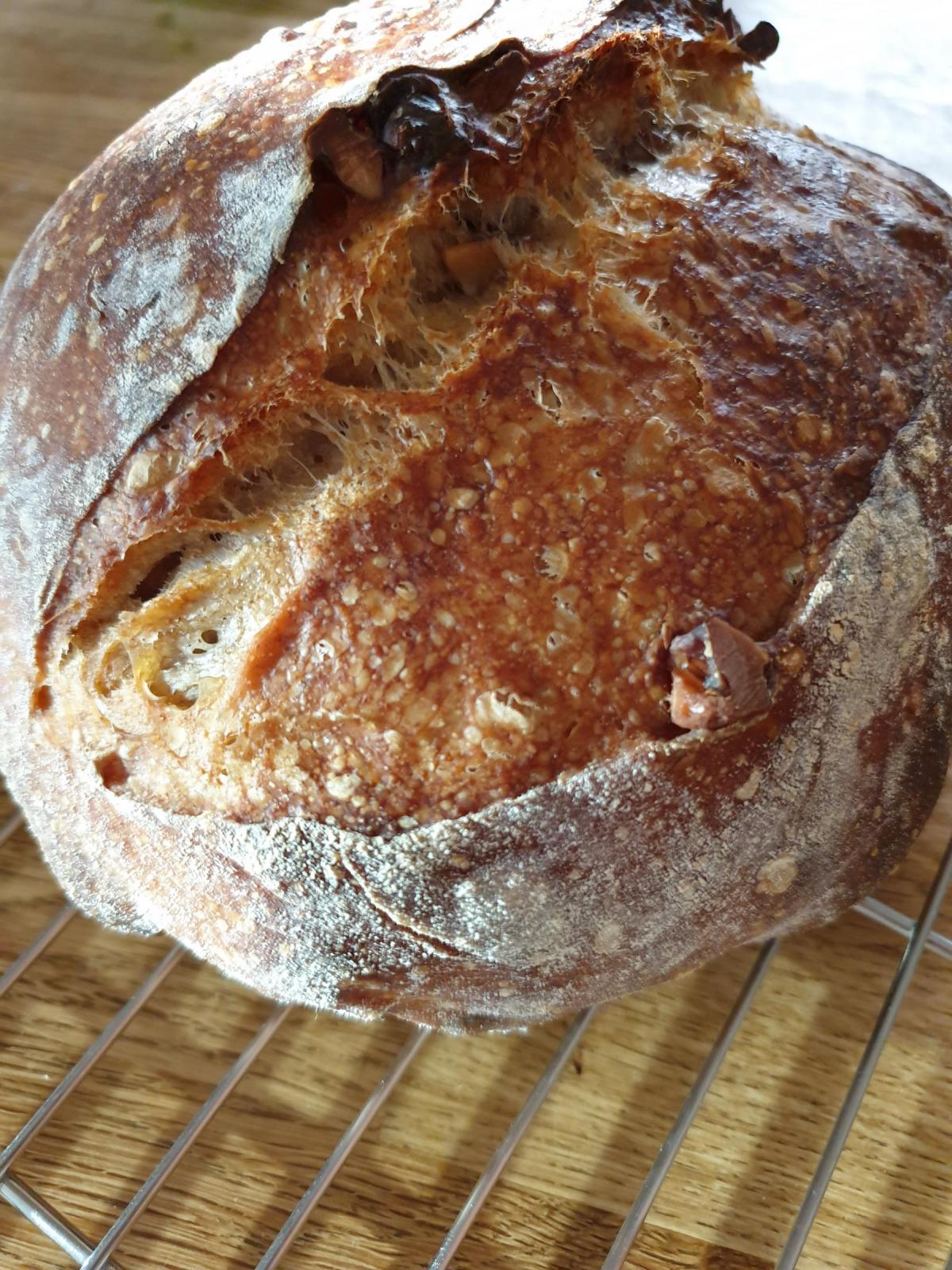 I gave watching the clock and finally achieved the results I wanted. Very happy with the crumb! According to my husband, it was amazingly tasty. 
This is a standard bakers percentage recipe. I did folds in intervals of 30 to 40mins, depending on what the dough told me. Apricots and walnuts were added during lamination. 
The loaf bulk fermented in the fridge till it looked ready to shape (about 24hours). However, when I was shaping, it felt that it can proof further. So it went back into the fridge in the banetton for another 12hours or so.
It was baked direct on preheated baking stone, covered with stainless steel bowl (cos I dislike using DO) 25mins, uncovered 20mins.