First baguettes by husband! They even sang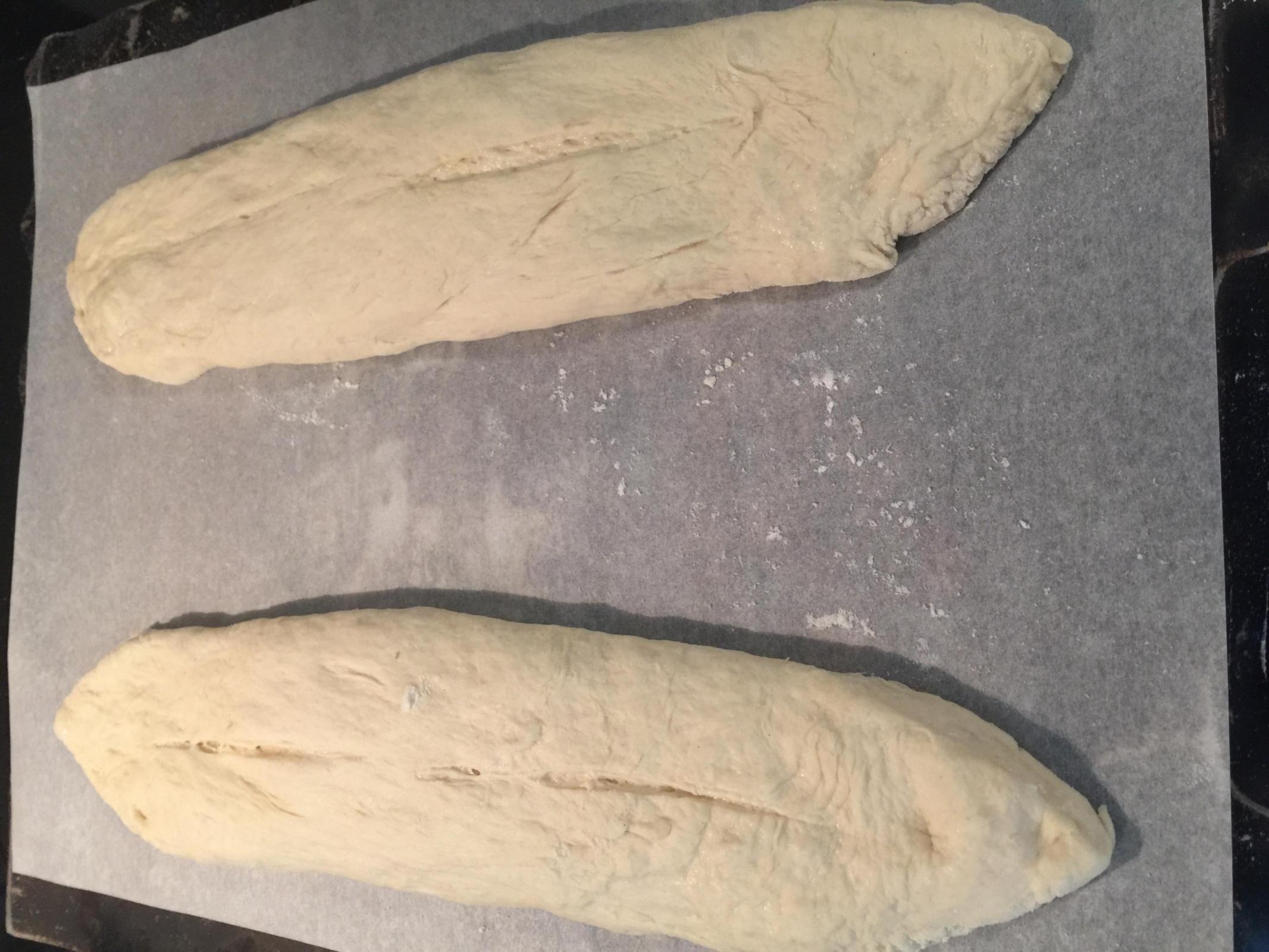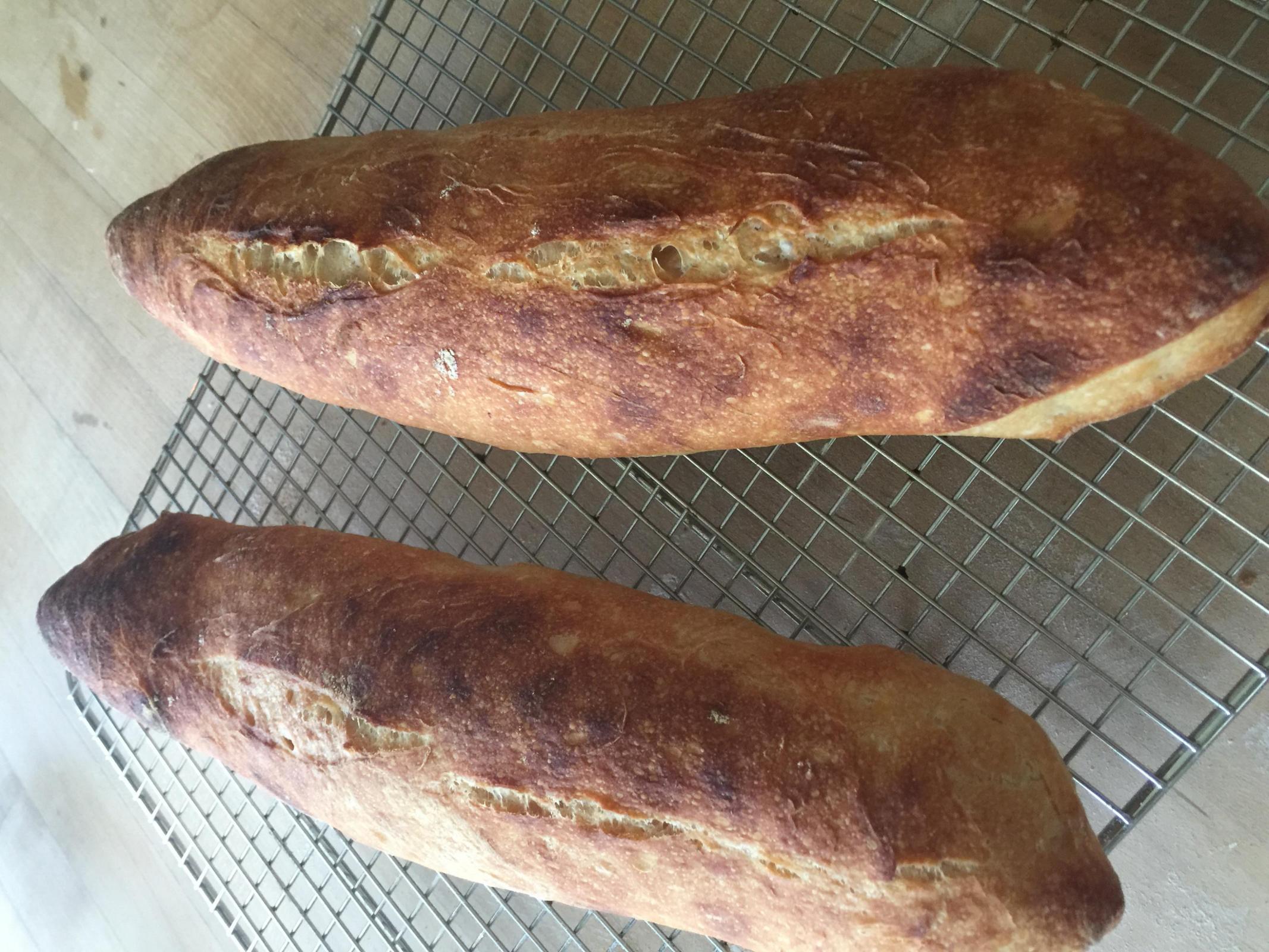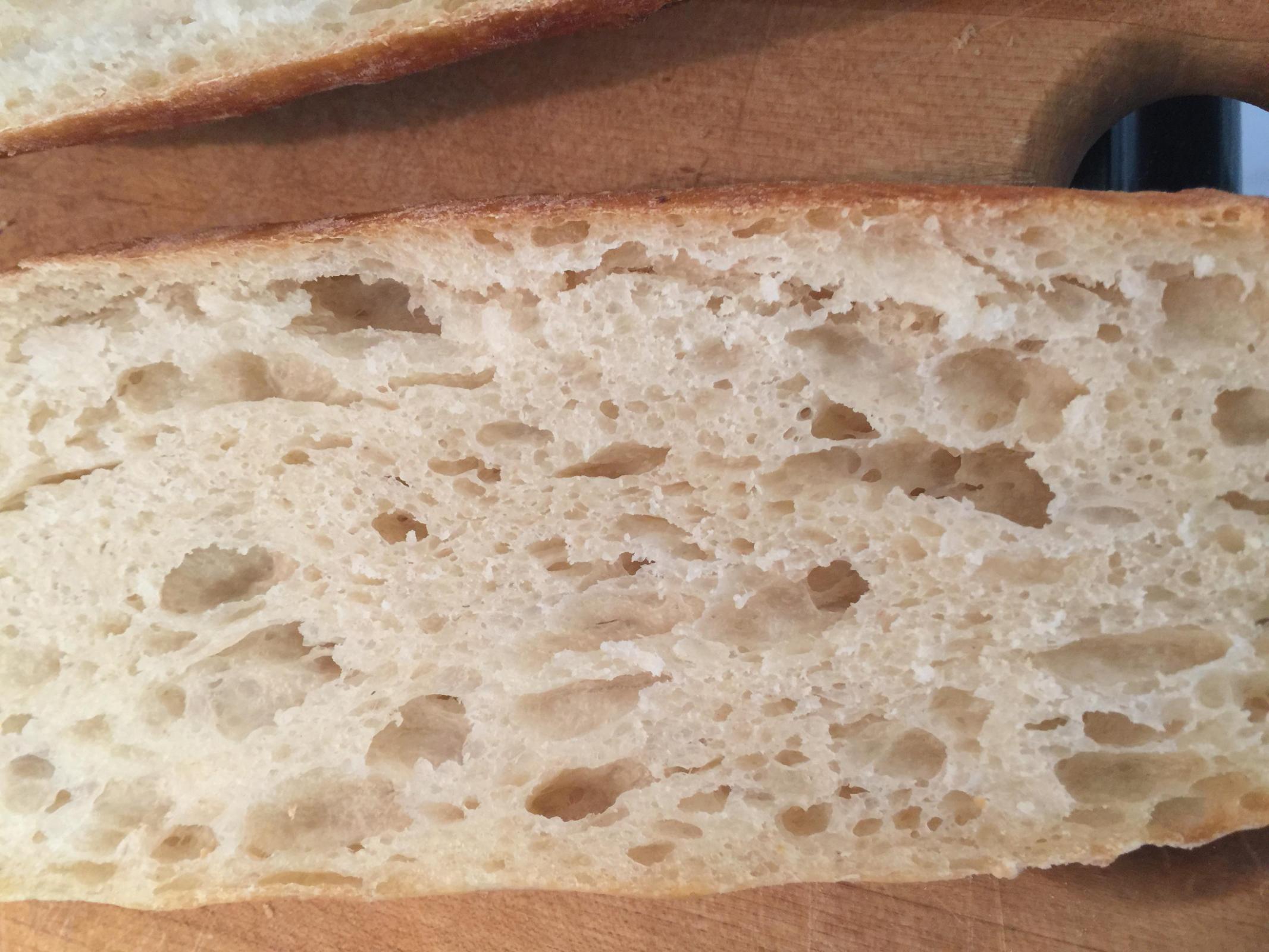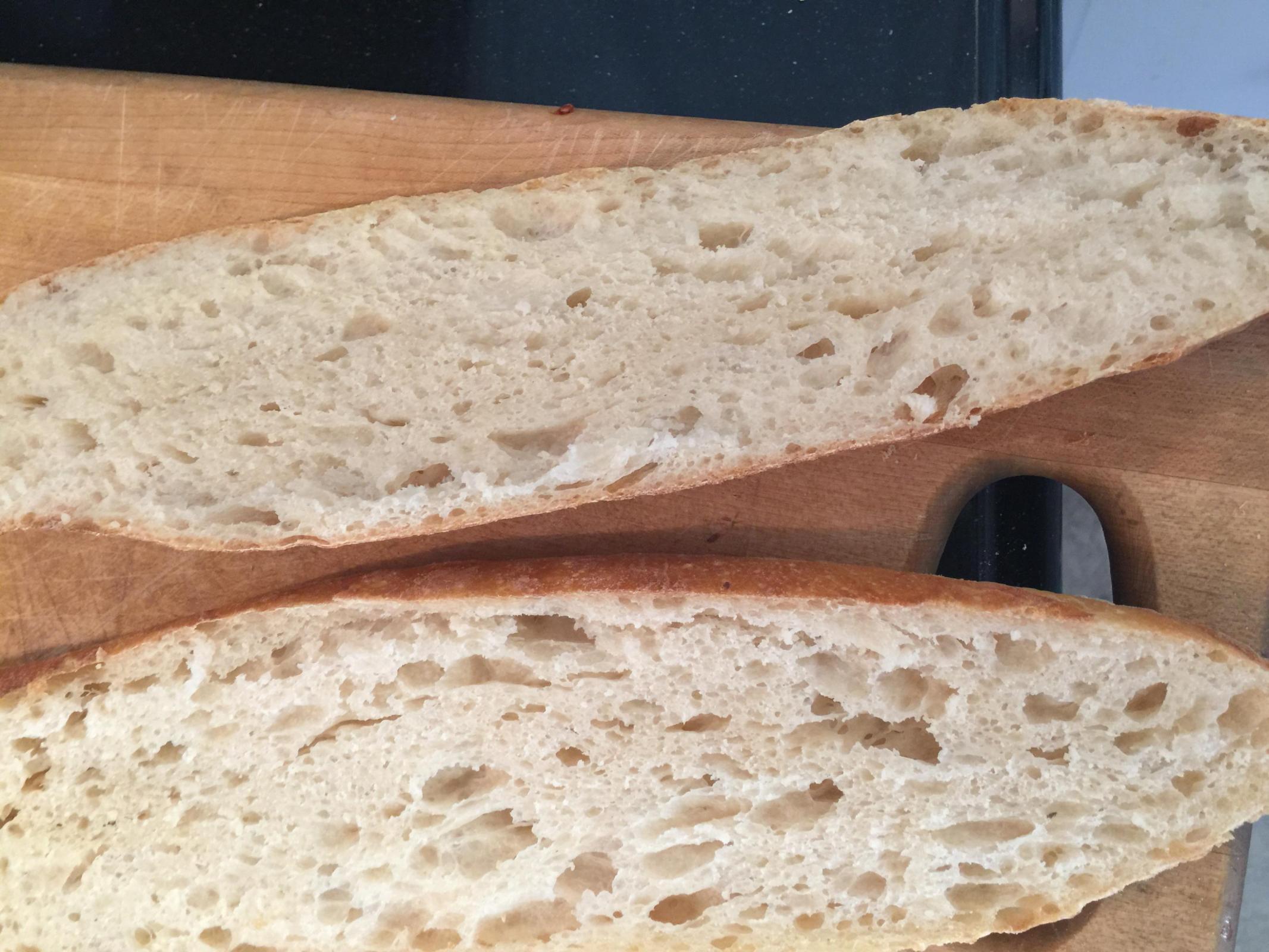 Husband always bakes the cookies in the family and I'm the bread baker. But he has begged for baggies forever! So I looked up some saved formulas and we picked an easy one. Well easy I so far as baguettes can be easy! 
These are hybrid . Use a tiny amount of starter to make a preferment and then only a 1/4 tsp ADY the next day. I directed and he manipulated the dough. We opted for " rustic" shaping since I noted that other TFLers had done so . One baggie was retarded a couple hours and baked same day. Two were bulk retarded and baked today. I don't like bulk retard because you lose all that lovely expansion in the shaping and there is only so much ooomph in the yeasts. 
The shaping and baking were easy.  One hour 500 preheat with baking steel and transfer dough  on parchment with a sheet pan . Steam was easy just boiling water poured into a hot pan beneath the steel left for 10 min. 
These loaves sang their little hearts out when they came out of the oven. The crust is shatteringly crisp. The holes are respectable for a first ever baggie baker😊. 
Since we grew up in New Orleans making a ham and cheese po boy was mandatory. Delicious! Wish we had had some fried Gulf shrimp! These are way better than anything we've had in recent memory in New Orleans and not anywhere as wondrous as some we had in tiny village boulangerie in France a few years ago. 
There are three more loaves shaped and retarding for a bake tomorrow. Will see how that goes. Husband is happy so I'm happy.