Tip - How to save over fermented pizza dough
2 days ago an experiment was started to compare the effects of 2 different percentages of Sd culture. The dough was fermented for 48 hr @ 65F. 1 dough used 1.3% prefermented flour and the other used half as much, 0.6%. The image below was conclusive. The dough with the larger percentage was way over fermented.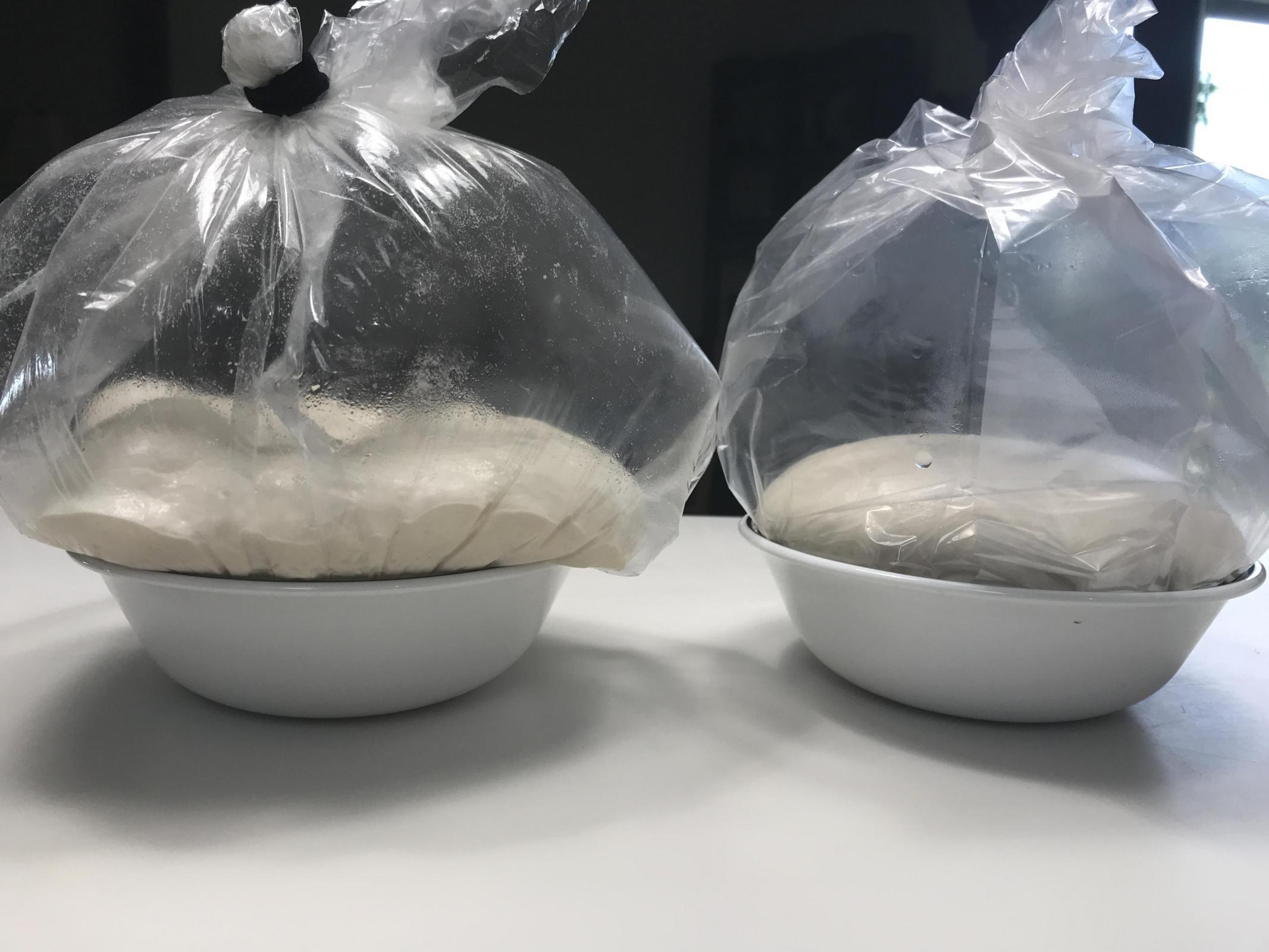 I remembered seeing a YouTube video that promised to rectify the problem. Instead of throwing the over fermented dough away I tried his advice. There was nothing to lose. I was shocked to find how well his idea worked!
Take a look at his video. https://youtu.be/k5803cR20XI
Below is the good dough. I failed to allow the reshaped (over fermented) dough to rest for the recommended 3 hr. It was so strong I couldn't stretch the skin out. I did see enough to know the idea works.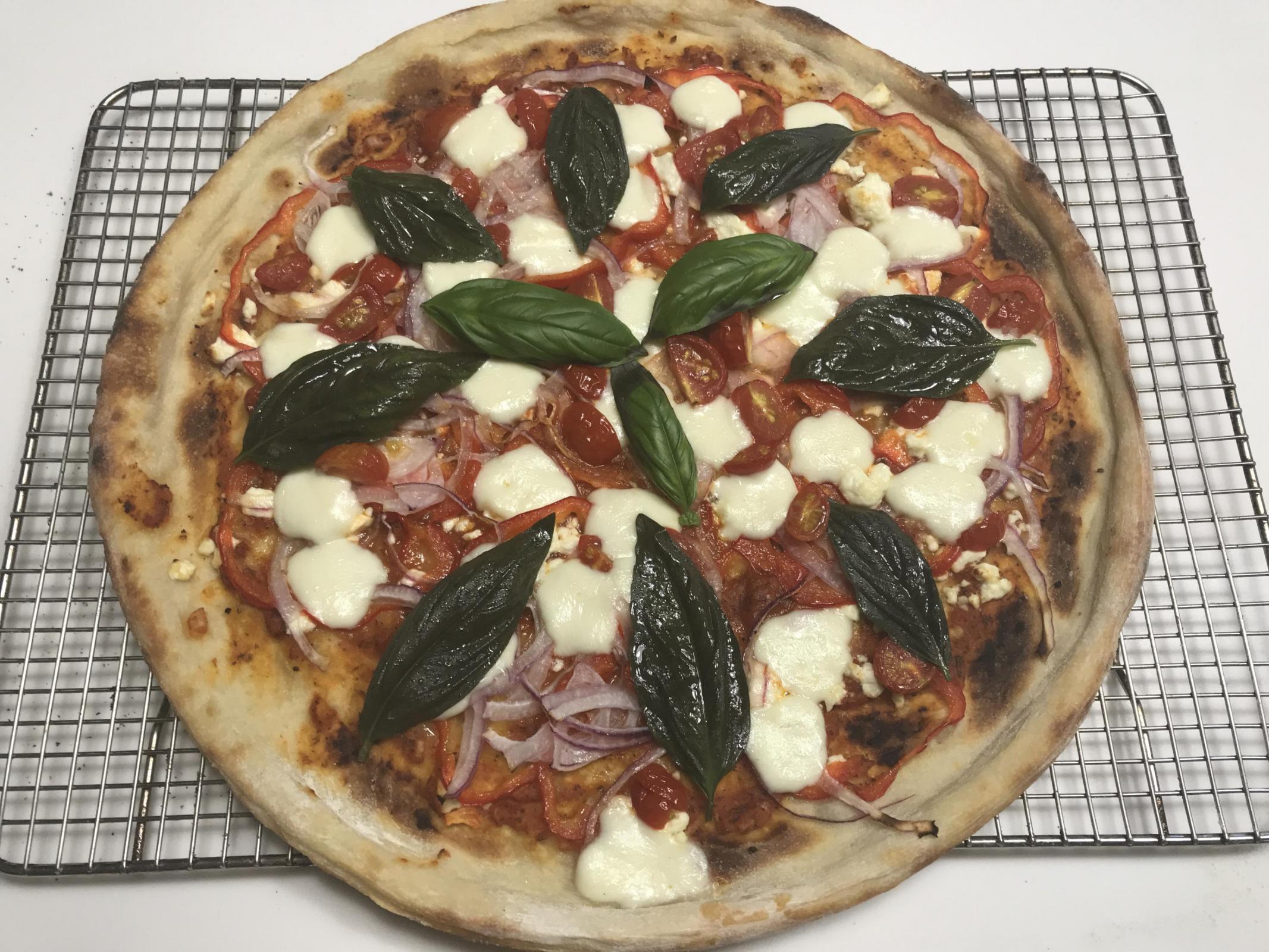 This pie used Caputo 00 Americana. It baked up pale, even @ 550F convection.
My favorite flour thus far is definitely 50/50 KABF & KAAP! See Below.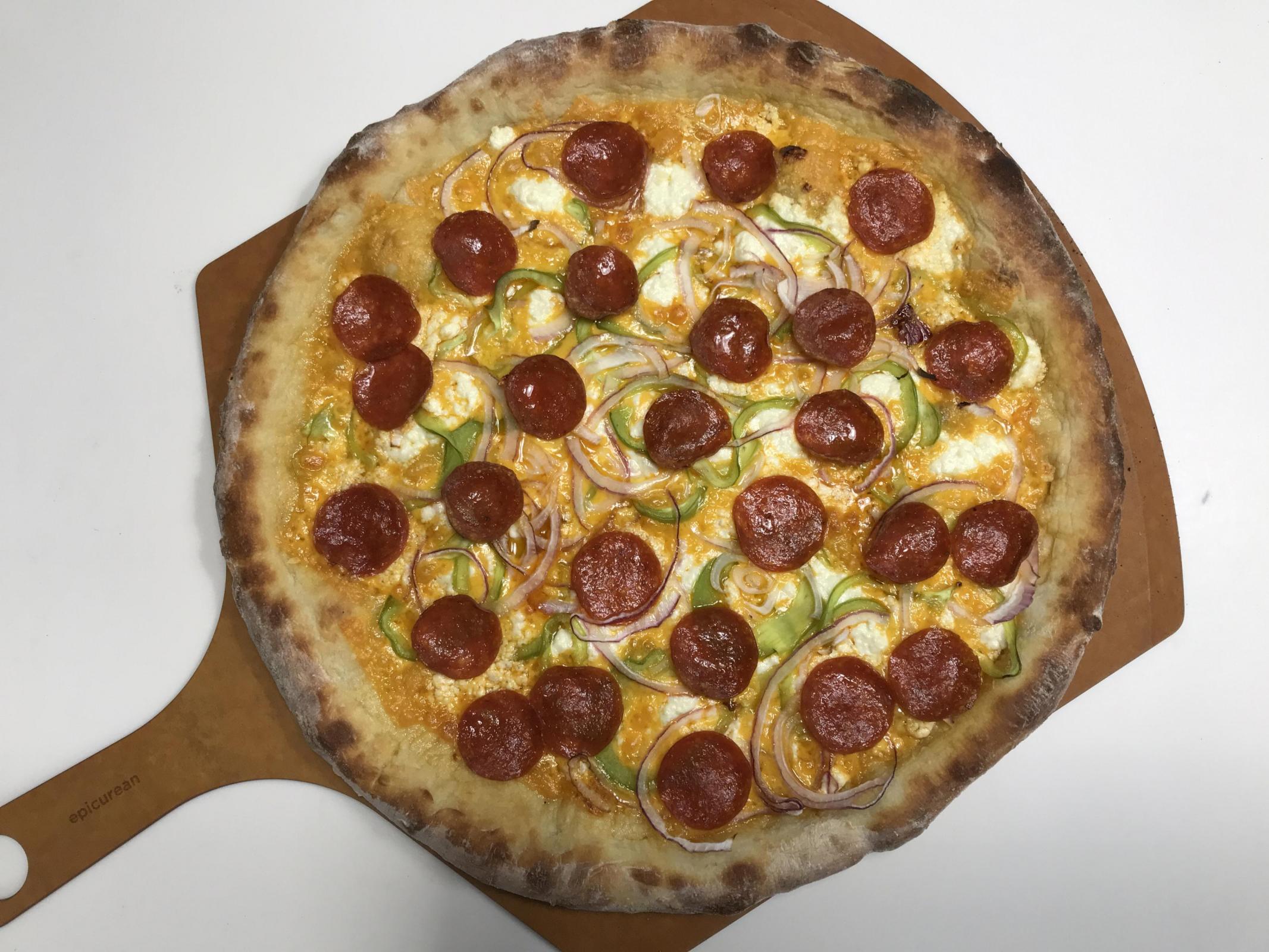 Danny